Can you imagine life after IELTS?
Andrea is living her dream in Canada, and so happy to be past IELTS!
Do you think you could get an 8.5 on IELTS?
You may think no, but it is possible!
You'll find out today what life can look like after getting an Overall 8.5.
What was Andrea's IELTS journey?
In 2017, she got a 7.5 on IELTS.
In IELTS Energy episode 426 Andrea shares advice from this first time she qualified for Canadian permanent residency.
However, because it's very difficult to get residency, she wanted to make sure she got the best score she could.
She retook the exam and scored an 8.5!
What were her final scores?
Overall: 8.5
Listening: 8.5
Reading: 8.5
Speaking: 8.5
Writing: 7.5
Strategies Created by a Former IELTS Examiner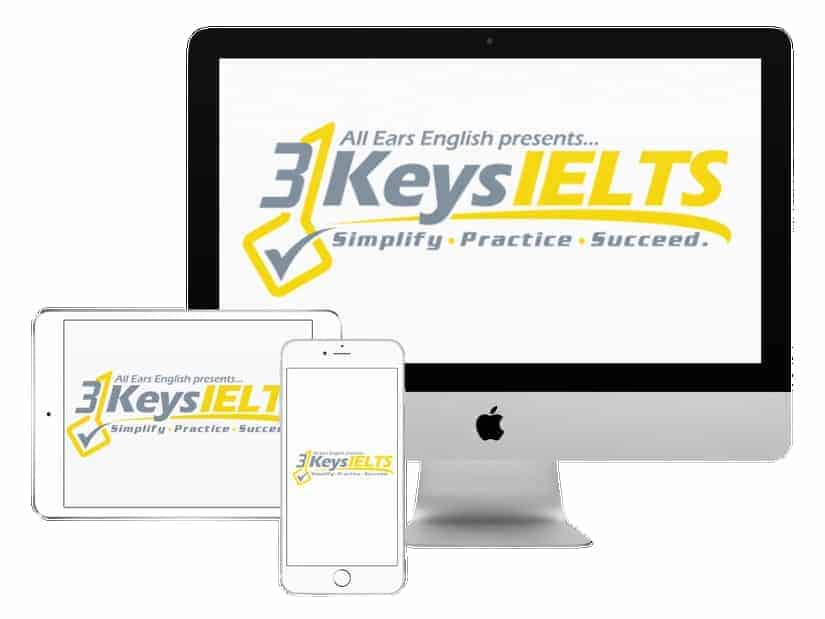 100% Score Increase Guarantee with our Insider Method

Are you ready to move past IELTS and move forward with your life vision?

Find out why our strategies are the most powerful in the IELTS world.

When you use our Insider Method you avoid the BIGGEST MISTAKES that most students make on IELTS.

Click here to get a score increase on IELTS. It's 100% guaranteed.
How did she increase her score by a full band?
The first time she was rushed with her studying.
When she took it the second time, she was able to complete the 3 Keys IELTS course.
She had a full 30 days to prepare and follow the study guide.
She was able to devote several hours each day to study.
It's vital to increase your overall English and put in the time!
What happens when someone is done with IELTS?
Andrea's experience is inspiring!
She is now a permanent resident of Canada.
She has been living there for 2 years.
Next year she can apply for Canadian citizenship.
She said, "Your dreams can come true if you work hard and study."
She is absolutely right!
What should you do if IELTS is the one thing holding you back?
It is often the key to unlocking your goals and dreams!
You need a study system that is directly connected to the IELTS scoring system.
Jessica created 3 Keys IELTS based on her 14 years of Examiner experience!
It has everything you need to get your scores!
Takeaway
You can accomplish your goals faster than you think!
Don't get stuck in a cycle taking the IELTS exam over and over!
Sign up for 3 Keys IELTS so that the next time you take IELTS will be the last time!
We have all the strategies you need to get your score.
Thousands of students have been through our program and earned the scores they need!
Join their ranks by signing up today!
What questions do you have from today's episode?
Please leave a comment below.