What should your Vocabulary notebook look like?
Should you have specific vocabulary organized by topic?
What should you include with each word?
Today we share all the details you need to know about your vocabulary notebook.
You need to efficiently use your time when studying vocabulary!
Today's question
One of our listeners asked us this question:
I have a question about vocabulary notebooks.

If I want to add more new words, should I classify it on the different types such as education, business.

Or can I just write down meaning and example sentences without categorizing it?
This is a great question that shows this student is putting in the required work to learn vocabulary!
You have to be very intentional about it.
You don't have time to soak it up like a native.
What is a vocabulary notebook?
This is a notebook that you add new words to as you study for IELTS.
You must be strategic about the words you add.
Don't just make lists of vocabulary!
Add 3-5 words each day.
Words can come from
Newspaper articles
Blogs
Podcast transcripts
Novels
Why do vocabulary lists not work?
Jessica's interview with Takumi is a perfect example!
He memorized lists of vocabulary from an IELTS prep book and then got very low scores on the exam.
This is because memorizing lists doesn't help you use the words in context.
Instead, you need strategies for learning vocabulary!
There's a better way!
In 3 Keys IELTS, we provide an entire lesson on how to create a vocabulary notebook.
You need guidelines!
How many words should you have on each page?
How many words should you add in a day?
How should you classify them?
Sign up now for our course to get access to this lesson and strategies for every part of the exam!
How to organize your Vocabulary notebook
You must learn specific vocabulary for any topic IELTS might throw at you.
Create subject categories to add words to.
Limit to yourself to about 10 words per subject.
Then, take a specific phrase you learn while reading.
For example, "money market account."
money market account: higher risk savings account where funds are invested into the stock market
You will add this under a category you have created.
How can you remember meaning?
You need associations with words and phrases!
The more associations you have with a word, the easier it will be to remember.
This is the only way you'll actually be able to use it on test day!
Today we'll share 3 ways to create associations for vocabulary.
#1: Context
First, how did you find it and what was the context?
Jot down a note about the article, podcast or book where you learned it.
Write down the sentence you first saw it in.
Make sure you understand the context!
Then, discuss it with someone.
Create mental associations as you talk with a friend or speaking partner about the new words you're learning.
#2: Create a mental image
What mental picture did you get when learning this word in context?
For "money market account," maybe you picture a financial adviser in a suit telling you how to invest.
That image in your mind will be vital on test day.
If you're having difficulty remembering a vocabulary word, you'll conjure up that image in your mind.
This association will help with your vocabulary recall.
Strategies Created by a Former IELTS Examiner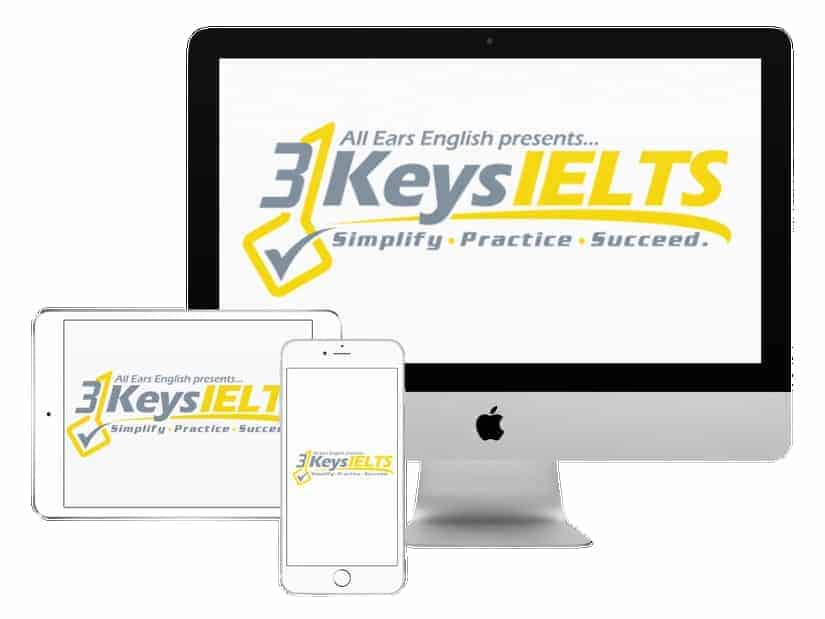 100% Score Increase Guarantee with our Insider Method

Are you ready to move past IELTS and move forward with your life vision?

Find out why our strategies are the most powerful in the IELTS world.

When you use our Insider Method you avoid the BIGGEST MISTAKES that most students make on IELTS.

Click here to get a score increase on IELTS. It's 100% guaranteed.
#3: Total Physical Response
We explained this methodology in episode 962, so listen to that one for a detailed explanation.
This is very helpful for learning and remembering vocabulary.
There are a multitude of ways to do this!
One option is to write words on different colored Post-it notes and put them around your house.
Read them whenever you walk past them and use them in an example sentence!
Physically involving your body and brain will help you recall them on test day.
Include synonyms for common vocabulary
You don't know what topics you will get on IELTS!
It is vital that you learn high level vocabulary that can be used for any topic.
Learn high level parallels for common words such as good, bad, nice, big, small, almost etc.
Words like "sufficient" and "fruitful" you can use anywhere on the exam for any topic!
I did not get sufficient sleep last night, so I'm a bit whackadoo can't focus!
whackadoo: silly, crazy, unfocused
fruitful: a lot of positive outcomes
My study was fruitful because I have a great answer for this question!
Resources
Check out the blog article Jessica wrote called, "Your Vocabulary Notebook Should Look Like This."
Also check out IELTS Energy episode 56, 5 Smart and Sexy Ways to Use Your Vocabulary Notebook.
And, honestly, you can get access to one resource that has everything you need!
Join 3 Keys IELTS for our complete study system.
You'll also be immediately added to our exclusive Facebook group, an extremely supportive and active community.
Takeaway
It is imperative that you create a Vocabulary notebook for IELTS!
You must be strategic and purposeful in the words you are learning.
Today's strategies can help you get started.
For more details, join 3 Keys IELTS and check out the lesson on creating a Vocabulary notebook.
Practice using this vocabulary so you will be ready for test day!
What questions do you have from today's episode?
Please leave a comment below.