Can you tell the difference between a real slang word and a fake one?
Today we play a slang game!
You'll learn 4 native slang phrases.
These can force a 7 or higher on the IELTS exam.
We'll share how these can help your score and tell you where to use them on the exam.
For all the strategies you need to get a 7 or higher, sign up for 3 Keys IELTS!
Why do you need slang on IELTS?
For a 7 or higher on IELTS Speaking, you must show a range of vocabulary.
The key is to not sound like a student.
You want to sound like a native!
You have to use informal language on Speaking Part 1 to qualify for a 7 or higher.
In order to accomplish this, you need to use some native slang!
How does this game work?
We will share 2 slang words.
For each, we will share the definition and how it is used.
We'll then give an example sentence.
The catch is that only one of these is real slang used by natives!
You will have a chance to guess which one is real slang.
We'll then tell you which is right so you can see if you were correct!
#1: Flex / Flirt
Do we use flex as a verb to describe someone bragging?
Flex: to show off or brag
I don't mean to flex, but I got a really high score on my IELTS exam.
Do we use flirt as an adjective to describe someone who is brave?
I'm gonna ask for a promotion today because I'm feeling way flirt!
Which is real?
It's flex!
The actual definition is to contract one's muscle, usually in order to demonstrate strength.
As slang, we use it as a verb and as a noun.
As described above, we use flex as a verb to show off or brag.
We also use it as a noun to refer to this act of bragging.
Flex (noun): something said or done to brag
That was a huge flex there when you showed me your amazing IELTS scores!
Where can you flex on the IELTS exam?
You should definitely flex on IELTS!
You can brag if you're asked about your house, your job, your friends or an item you own.
For anything related, throw this great slang word in!
I don't mean to flex, but I'm so good at my job!
I recently purchased a Lambo. Sorry for the flex!
Strategies Created By a Former Examiner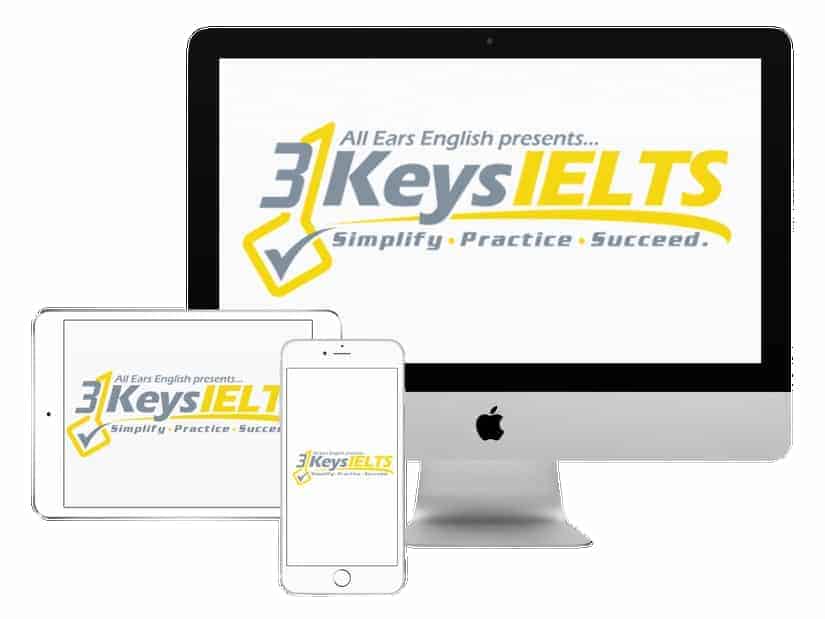 100% Score Increase Guarantee with our Insider Method

Are you ready to move past IELTS and move forward with your life vision?

Find out why our strategies are the most powerful in the IELTS world.

When you use our Insider Method you avoid the BIGGEST MISTAKES that most students make on IELTS.

Click here to get a score increase on IELTS. It's 100% guaranteed!
#2: Fluked / Shook
Do we use fluked to mean copied or plagiarized?
fluked: copied or plagiarized
I think this essay is fluked. You did not write this!
Do we use shook to mean upset or shocked?
Someone hacked my email- I'm shook! I need to change all of my passwords now!
Which is real?
It's shook!
In the past decades, we used the phrasal verb shaken up as slang with "shook up."
I'm feeling really shook up.
It has now evolved to where we just say "shook."
Any time you want to talk about being a bit panicked or shaky, use this.
I just got in a car wreck, and I'm shook!
Where to use shook on IELTS
You can use this on so many Speaking Part 1 answers
What kind of movies you like or don't like.
Music you like or don't like
I don't really like scary stories because they leave me shook and I can't sleep.
It can also be used for so many Part 2 questions describing an experience.
Describe a day when something went wrong
Describe something you would like to go back and change
I was totally shook when I missed the bus and was late to work.
#3: Low down / Kale
Do we use low down to mean the inside scoop or generally unknown information?
Low down: inside information
What happened at work today? Give me the low down.
Do we use kale as slang to refer to clothing?
Check out this new kale I bought today. These pants fit like a glove!
fit like a glove: idiom for fitting very well
Which is real?
Low down is the real slang!
We often use "down low" interchangeably with "low down."
A Part 1 question might ask you about your favorite restaurant.
I'm going to give you the low down about this new restaurant near my house.
Use it anytime you're describing something you know more about than the Examiner.
You're sharing insider info with them and giving them the low down.
The skinny
A parallel slang for "low down" is "the skinny."
the skinny: insider information
Give me the skinny on the new restaurants in town!
A Speaking Part 1 question might ask what you would like to change about your job.
Here's the skinny. My boss is very moody and needs to meditate.
#4: Salty / crunchy
Do we use salty as slang to mean irritated or crunchy to mean complicated?
Salty: annoyed or irritated
He got really salty when I took the last shopping cart.
Our friendship is a bit crunchy. We're kind of frenemies.
frenemies: friends that are often more like enemies
Which is real?
Salty is real slang!
This is a great parallel for annoyed or irritated.
Use this anytime you are describing someone.
A Speaking Part 1 question might be, "What is a habit you would like to change?"
In Speaking Part 2, you could be asked to describe a person you admire.
Where can you learn more slang?
Michelle and Aubrey are teaching a webclass all about slang!
It will be January 20 and January 23.
We will teach slang phrases and show you how to use them to sound like a native.
We'll also share when you should and shouldn't use slang.
You'll also hear native roleplays to hear slang in context!
It isn't being recorded so you must sign up and attend live.
Space is limited so reserve your spot today!
Video with Part 1 sample answers
Don't miss Jessica and Aubrey's YouTube series with sample Part 1 answers.
IELTS Part 1 Questions
Do you like waking up early?
What is your routine when you wake up?
Band 9 Pronunciation
Non-natives tend to have too much upward intonation, or no intonation at all.
For a Band 7 or higher for Pronunciation on IELTS Speaking, you don't have to have a perfect accent.
You just need to show pronunciation features of a native.
One big part of that score is intonation.
Our intonation goes down at the end of most sentences.
However, our intonation goes up when are starting a sentence with an interesting phrase or emphasizing a positive emotion.
Listen to Aubrey's answers and mimic how she talks.
Try to copy her intonation exactly.
Takeaway
Your IELTS Speaking score depends on you sounding like a native.
You don't want to sound like a student!
Using slang is one of the best ways to accomplish this!
It also helps get you the range of Vocabulary you need for a 7 or higher.
Practice using today's slang phrases.
Then, attend our upcoming webclass to learn more slang!
We'll see you there!
What questions do you have from today's episode?
Please leave a comment below.