Are you ready for any possible IELTS Speaking Part 1 questions?
If you want that Band 7, 8 or Band 9 you need to know what common questions come up a lot and practice your sample answers for them.
Our head IELTS Coach Jessica Beck was an IELTS Examiner for 14 years so she knows exactly what kind of answer would get you a Band 9.
To get all of the insight from a former Examiner go here to join 3 Keys IELTS Success System.
Today you are going to get sample answers for questions about the voice.
Some of our listeners have told us that these questions have been coming up a lot recently on Speaking Exams in Asia so we're here to help you with them today.
Watch the video now
Strategies Created By a Former IELTS Examiner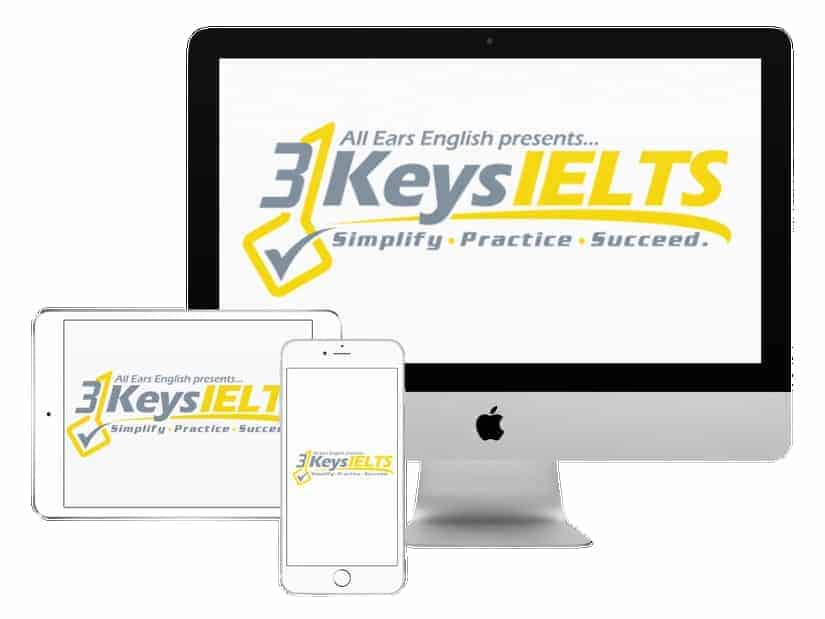 100% Score Increase Guarantee with our Insider Method

Are you ready to move past IELTS and move forward with your life vision?

Find out why our strategies are the most powerful in the IELTS world.

When you use our Insider Method you avoid the BIGGEST MISTAKES that most students make on IELTS.

Click here to get a score increase on IELTS. It's 100% guaranteed.
Sample IELTS Speaking Part 1 answers
Question 1: Do you enjoy recording your voice and listening to it?
Answer 1: "Well, I am somewhat of a unique person to answer this question because I use my voice professionally. I record. I'm on two podcasts and I have to record and listen to my voice extensively, but do I like it? That is the real question. You know what? Honestly, I didn't at first. Initially, I thought it was really weird. I think everyone sort of cringes when they hear their voice because the way our voice actually sounds in the real world is not how it sounds in our head, and so it's always strange. It is always odd. So, I didn't like it at first, but you know what? I've warmed up to it because it's my job."
Question 2: Has your voice ever changed?
Answer 2: "Of course. I mean, everyone's voice does, right? It would be extremely odd if we sounded the way we did as an infant or a toddler. So, of course, my voice has changed. Has it changed noticeably? Which is in a different phase or stage than the normal human experience? No, I don't think so. My voice grew from a baby voice, a high pitched soft, cute coo, if you will, to the modern, mature voice that it is now. So, the timber is a bit lower than it used to be, but again, that's natural."
Question 3: Are there some people's voices you don't like?
Answer 3: "Yes, of course. I wish I could be completely magnanimous toward everyone and not be annoyed or bothered by anything. But, again, I am human. So the voices that do bother me are very high-pitched girly voices, I consider them. I think just because it sounds sort of like a baby and it makes me sort of judge them. It doesn't sound as intelligent, I think. So, yeah. Very, very high pitched voices do somewhat annoy me, but I am trying not to judge those people."
More Speaking Part 1 help
Takeaway
To be prepared for IELTS you should know what types of questions tend to come up on Speaking Part 1.
Remember that on IELTS, especially Speaking Part 1, you must give your personal experiences and opinions.
This will get you a higher score because you will have better pronunciation and vocabulary.
What questions do you have about today's video?
Let us know in the comments below.