You are virtually guaranteed to use the word "almost" on the IELTS exam!
In today's video, you'll learn high level parallels and idioms with the same meaning.
Substitute these instead of "almost" in both IELTS Speaking and Writing.
This will boost your Vocabulary score to a 7 or higher.
Watch the video now!
Sample Part 3 Question #1
Do you think education level or skills are more important for those looking for a job?
In this first answer, Aubrey uses phrases that mean almost:
Virtually
Come within an inch of
Practically
Verges on
Sample answer for question #1
Without a doubt, I firmly believe that it depends on the job.
For some careers, such as computer coding, it's virtually impossible to complete tasks without the necessary skills.
You could come within an inch of completing an advanced degree at Harvard and still fail miserably because you wouldn't have the right know-how.
However, practically every white collar job requires a certain level of education, and though this verges on ridiculous, often people get hired because they have completed the mandatory courses.
Strategies Created By a Former Examiner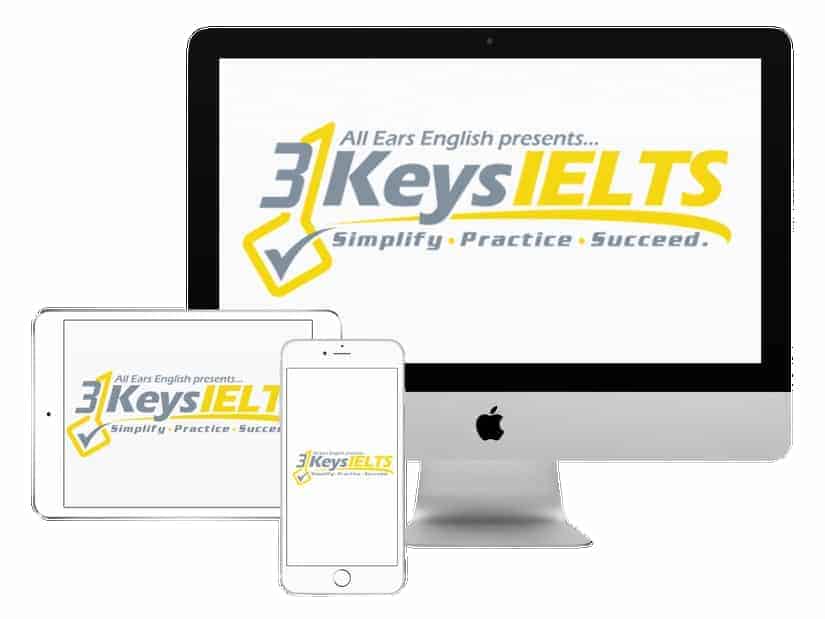 100% Score Increase Guarantee with our Insider Method

Are you ready to move past IELTS and move forward with your life vision?

Find out why our strategies are the most powerful in the IELTS world.

When you use our Insider Method you avoid the BIGGEST MISTAKES that most students make on IELTS.

Click here to get a score increase on IELTS. It's 100% guaranteed.
Sample Part 3 Question #2
How has technology changed the way we work?
Listen for the following idioms that mean "almost" in this answer:
Borders on
Within striking distance
Sample answer for question #2
Lately, it feels like the entire working world is bordering on a transition to telecommuting!
Employees who used to travel to complete in-person sales demonstrations are now using WebEx and Zoom to make these presentations virtually.
We're within striking distance of allowing every employee to work from a home office, which seems unbelievable considering how difficult it was to find a work-from-home job just a year ago.
We are, undoubtedly, lucky that high speed internet is so prevalent and most people own personal computers and smart phones, as this technology has allowed people to keep working in spite of being forced to quarantine at home.
Why would these answers receive high scores?
Vocabulary
These high level parallels for "almost" push the Vocabulary score above a 7.
Additionally, interesting adjectives bump up that score.
Instead of just saying "fail," say "fail miserably."
These descriptive details push up your score.
Fluency and Coherence
Several high level linking words and phrases push the Fluency and Coherence score to 7 or higher.
Without a doubt
However
Lately
Undoubtedly
Takeaway
You must use less common, high level Vocabulary on IELTS Speaking and Writing.
An excellent strategy is to learn parallels for a word like "almost" that you are certain to use.
Practice using today's words and phrases as a replacement for "almost."
You'll then be ready to use them naturally on test day.
For more strategies to get 7 or higher on IELTS, get in to 3 Keys IELTS!
What questions do you have from today's episode?
Please leave a comment below.