Today you'll watch as student Nadia gets a Band 7 on IELTS Speaking Part 1.
What did she do to score a 7?
Listen to the video to find out!
In this video, you see Jessica, an ex-Examiner of 14 years, ask Nadia, a real IELTS student, Speaking Part 1 questions.
Watch how Nadia answers these common IELTS Part 1 Questions.
Go to allearsenglish.com/myscore for your IELTS score and free resources.
Watch the video now!
IELTS Speaking Part 1 Questions
Jessica asks Nadia the following questions:
Work
Do you work or are you a student?
What do you like most about your job?
Is there anything you would like to change about your job?
Exercise
How often do you exercise?
Did you do the same type of exercise when you were a child?
Is there any type of exercise or sport that you've never done, but you want to try in the future?
What type of exercise is the most common to do in your city?
Books
Do you read a lot of books in your free time?
Do you enjoy reading books in English?
Did you have a favorite book when you were a child?
Strategies Created By a Former Examiner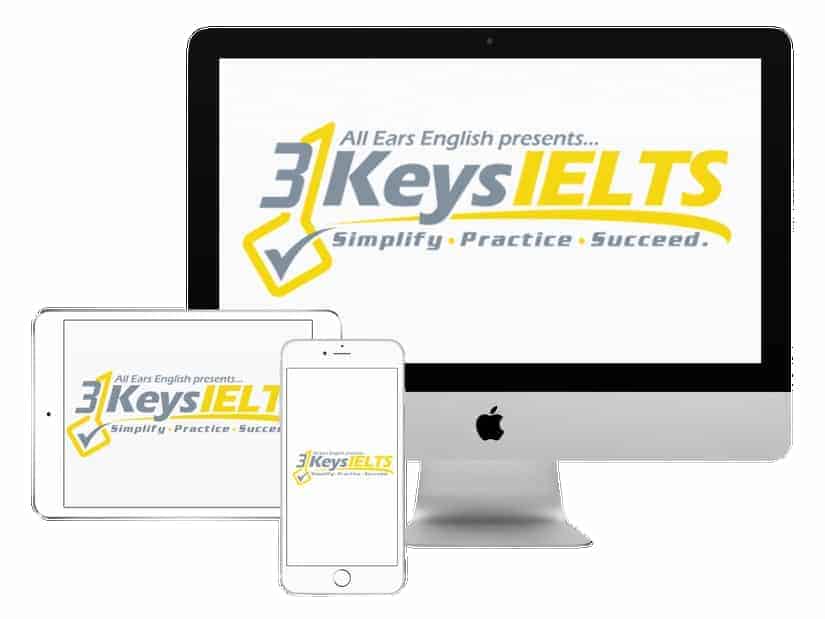 100% Score Increase Guarantee with our Insider Method

Are you ready to move past IELTS and move forward with your life vision?

Find out why our strategies are the most powerful in the IELTS world.

When you use our Insider Method you avoid the BIGGEST MISTAKES that most students make on IELTS.

Click here to get a score increase on IELTS. It's 100% guaranteed.
What score did Nadia receive?
At the end of the video, Jessica tells you why Nadia gets a Band 7 in every scoring category.
Takeaway
Nadia's IELTS Speaking skills have improved dramatically!
She now knows exactly what to do to get the score she needs.
With the 3 Keys strategies, you can get a 7 or higher on IELTS Speaking!
Nadia felt a huge difference in her performance once she joined 3 Keys IELTS.
In this online IELTS course, 3 Keys IELTS, we give you all the strategies and practice you need to score highly on all parts of the IELTS exam.
Check out our online course now, the only one with a guaranteed score increase, at allearsenglish.com/keys.
What questions do you have from today's episode?
Please leave a comment below.