How can you use the verb "thrive" on IELTS?
This is a high level verb that can be useful for Writing and Speaking.
You also might see it on Reading and Listening, and need to know its meaning.
Today we'll teach you how to use it on the IELTS exam.
We'll also show you how to boost your score by replacing easy, common adjectives.
For all the strategies you need, sign up for our 3 Keys IELTS study system!
Today's question
3 Keys student Anh asked today's question.
Hi guys, can you help me with this?

"He seems to thrive on hard work."

Does it mean that when he works hard, he seems that he gradually improves himself?
Watch the video now!
What does thrive mean?
Thrive means to prosper or flourish.
In this context, it does mean to improve and also to be happy and to be experiencing success.
You will hear the word thrive used to mean growing or developing well.
The baby is thriving because it's healthy and eating well.
I'm thrilled my plant is thriving- it's green and lush!
Someone who thrives on hard work feels successful and happy when they are working hard.
Where does the topic of work show up on IELTS?
The topic of work comes up often on IELTS!
Check out these episodes:
IELTS Energy 968: Wonderful and Wonderfully Bad Part 1 Answers About Work
AEE 1501: Phrasal Verbs For Work That Will Keep You From Slacking Off
Work ethic: set of values based on discipline and hard work
Strategies Created By a Former Examiner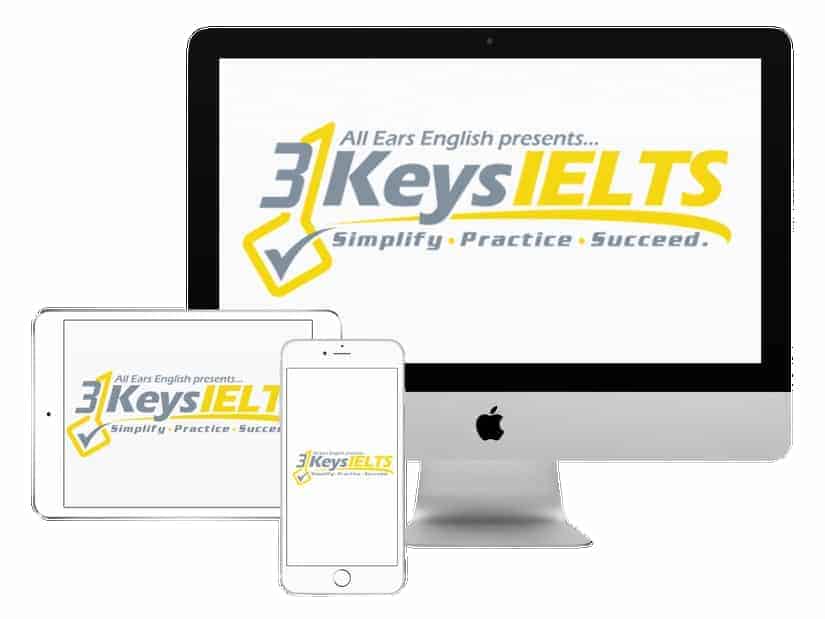 100% Score Increase Guarantee with our Insider Method

Are you ready to move past IELTS and move forward with your life vision?

Find out why our strategies are the most powerful in the IELTS world.

When you use our Insider Method you avoid the BIGGEST MISTAKES that most students make on IELTS.

Click here to get a score increase on IELTS. It's 100% guaranteed!
How can you describe your work ethic on IELTS?
If asked on IELTS Speaking about your work ethic, share how yours developed.
Have your parents or friends encouraged you to work hard?
Are you able to buckle down and study hard?
How did you form those study habits?
My sister set a great example for me and was always encouraging me to study hard.
How to boost your Vocabulary score
Let's add some high level vocabulary to that sentence!
The word "great" is boring!
Replace it!
Irreproachable: perfect; beyond criticism
My sister set an irreproachable example.
The word "always" is boring and common.
Replace it!
Incessantly: without stopping
My sister set an irreproachable example and incessantly encouraged me to study hard.
Don't miss the next video!
In the next video, I will answer some Part 3 questions about work ethic.
These sample answers will show you how to use high level adjectives to increase your Vocabulary score.
I'll show you how to use this new vocabulary to boost your scores.
Make sure you're subscribed to IELTS Energy so you don't miss it!
Takeaway
You need to use high scoring vocabulary on IELTS.
This is one way to thrive with your test preparation!
Use high level, less common verbs like "thrive."
Additionally, use high level adjectives and adverbs.
These can be used on any Writing essay or Speaking exam.
This is the best way to score 7+ on IELTS!
To find out what you'd get on the exam if you took it today, take our free 2-minute quiz.
You'll also get free resources for your level!
What questions do you have from today's episode?
Please leave a comment below.