You must have a diverse vocabulary to do well on IELTS.
This is especially important when it comes to the IELTS Speaking Test.
In today's video lesson with former IELTS Examiner Jessica Beck you are going to learn Band 9 IELTS Vocabulary to describe cold weather.
Check out the All_Ears_English Instagram channel to get our recent video updates on cold weather vocabulary for all English learners.
Watch the video now!
Congratulations to 3 Keys IELTS student who got that magic 8, 7, 7, 7 that he needed!
Way to go Mark! We are not surprised that Mark got a great score because he followed the 3 Keys Daily Study Plan.
Mark is just one of hundreds of 3 Keys IELTS success stories. You can go here to listen to many of them.
You are often asked about weather and the seasons on IELTS in Speaking Part 1 so you need to be prepared. In Speaking Part 1 you will tend to see simple topics.
You might get a question about your apartment, your job, your daily habits, or other things. Go here to learn why you should get casual in your Speaking Part 1 answers.
Check out Episode 305 of the IELTS Energy Podcast for more detail on the seasons and IELTS. Be sure to subscribe to the podcast.
We publish new episodes three days per week.
Strategies Created By A Former IELTS Examiner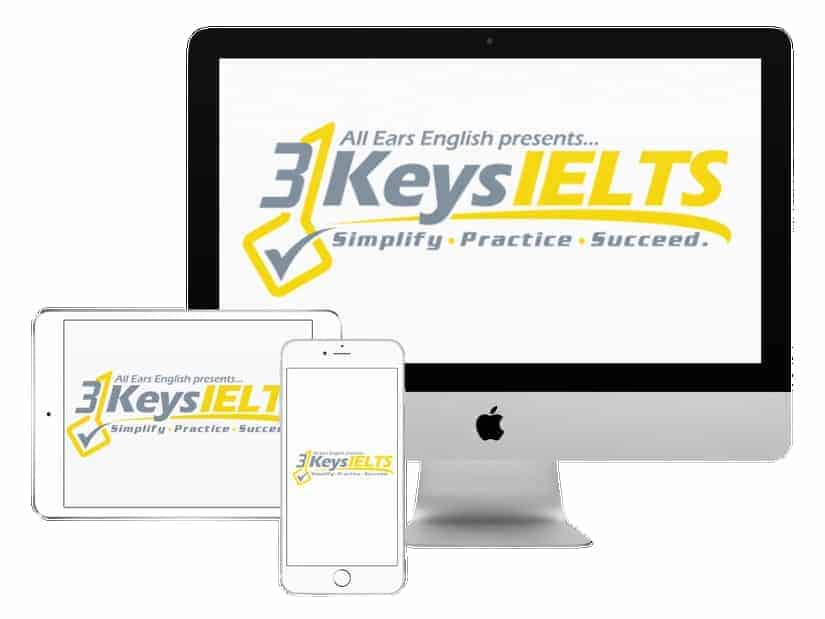 100% Score Increase Guarantee with our Insider Method
Are you ready to move past IELTS and move forward with your life vision?
Find out why our strategies are the most powerful in the IELTS world.
When you use our Insider Method you avoid the BIGGEST MISTAKES that most students make on IELTS.
Click here to get a score increase on IELTS. It's 100% guaranteed.
IELTS Vocabulary for weather
Blustery: This describes a windy day. The wind is blowing hard and it might be cold outside.
Nippy: This is a nice informal way to say that it is cold out.
Frigid: This is an extreme term. It is more formal. It means that it is really cold or freezing outside.
Elevate your IELTS weather vocabulary
A high-level way to talk about the weather is to talk about how it makes you feel. Don't just learn single vocabulary words.
Learn phrases and structures that will help you be more descriptive for the Examiner.
This kind of skill will get you that 9 that you are striving for.
"It makes me want to curl up on the couch with a good book."
"It makes me want to hunker down inside with some popcorn and movies and just relax."
Takeaway
When it comes to preparing for IELTS Speaking Part 1, you need to be ready to immediately impress the Examiner.
Weather is a topic that comes up all of the time so it would be a smart use of your time to learn some of these words and phrases.
Go beyond just the words and learn the phrases to describe a feeling that the weather creates.
Also, check out this episode on how to spice up your normal weather conversations to make them more interesting.
What score would you get if you took IELTS tomorrow? Go here to get your estimated band score and free IELTS resources for your level.
What questions do you have?
Let us know in the comments below.