Advantages and disadvantages of social media is a common IELTS topic.
Today you'll learn how to structure a band 9 Task 2 essay.
This topic comes up on both Speaking and Writing.
We'll brainstorm reasons, supporting details and examples.
You'll learn what should be in the introduction, body paragraphs and conclusion.
For more strategies, sign up for our study program 3 Keys IELTS!
All Ears English is on social media!
All Ears English is getting familiar with all the social media platforms.
You can find us wherever you use social media!
TikTok
WeChat
LinkedIn
Instagram
Facebook
YouTube
Twitter
You need to be ready for IELTS questions dealing with social media.
Today's Task 2 question
We will teach the structure and brainstorm a Task 2 topic you might see on your IELTS exam.
What are the advantages and disadvantages of children using social media?
Notice there is a plural in the topic.
When there is a plural, you must provide two of each!
We recently updated our 3 Keys Writing module because these plurals are becoming more common on IELTS.
How should your introduction start?
First, you'll introduce the topic.
Restate it and avoid using the same vocabulary from the question.
Use parallels and paraphrase.
Introduce the two opposing opinions if it's an Argument essay or the two sides.
Introduction organization
The introduction is to make the reader's experience easy and comfortable.
It must flow well from beginning to end with ideas that flow together.
It must prove a point clearly.
It should have 3-4 sentences.
Finish your introduction with a thesis statement.
Don't include any specific details or examples.
Save these for the body paragraphs!
Strategies Created By a Former Examiner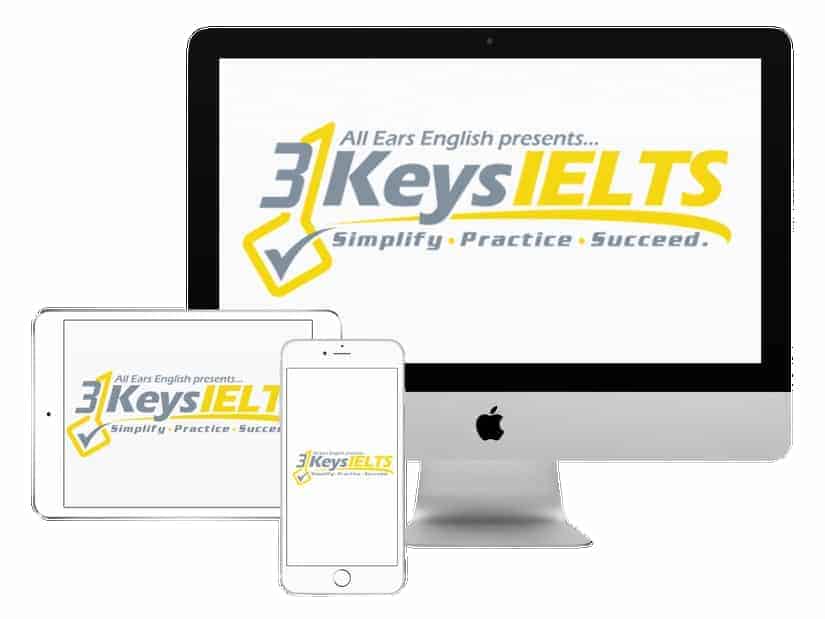 100% Score Increase Guarantee with our Insider Method

Are you ready to move past IELTS and move forward with your life vision?

Find out why our strategies are the most powerful in the IELTS world.

When you use our Insider Method you avoid the BIGGEST MISTAKES that most students make on IELTS.

Click here to get a score increase on IELTS. It's 100% guaranteed!
Body paragraph #1: advantages
For an argument essay, the first body paragraph should include the opinion you don't agree with.
Jessica and Aubrey both feel there are more disadvantages to children using social media.
Therefore, the first body paragraph will include the advantages.
Remember you must provide 2 when the introduction says "advantages" plural.
Communication with friends
Especially with the pandemic, this may be the only contact children have with their friends
Learning to be responsible online at an early age
Children will be surrounded by social media.
They need to learn to be responsible with it, including the negative consequences of cyber bullying.
Body paragraph #2: disadvantages
The third paragraph of your essay should express your clear personal position.
However, I do believe that there exist a greater amount of disadvantages than advantages.

There are extreme drawbacks, both mental and physical.
Physical drawbacks including eating disorders and self harm
Children having images of themselves online that draw negative comments and judgments.
This leads to children being more self-absorbed and more focused on outward appearance than they should be.
Depression and suicide rates have skyrocketed among teens using social media.
Conclusion
This should not take you a lot of time!
It should be very general without specific details.
Do not bring up new reasons in your conclusion!
It should be two sentences.
Restate your opinion and include one final sentence.
For conclusion template sentences, sign up for 3 Keys IELTS!
Takeaway
Your Task 2 essay must have specific elements to score 7 or higher.
It is essential that it is well organized with clear paragraphs.
It must flow well from beginning to end, with sentences supporting and building upon each other.
Additionally, your personal position must be clear throughout.
Use today's strategies when writing IELTS practice Task 2 essays.
For the template sentences you need to boost your scores, sign up for 3 Keys IELTS!
What questions do you have from today's episode?
Please leave a comment below.