Students often ask us if they should apply for a remark.
Today you'll meet 3 Keys student Michelle.
Her IELTS Writing score was 6.5 and she needed a 7!
She applied for a remark and it was increased by a half band.
She shares details about the remark process today.
Listen to the episode for her great advice and insider tips!
What scores did Michelle get?
She needed a 7 for Writing.
Why did Michelle apply for a remark?
She knew she only needed a half band increase.
What is more, she was confident she had done better than her previous attempts.
She felt confident she could improve by that half band!
While completing the Writing on test day, she knew she had used 3 Keys strategies.
She was proud of her performance and felt she had earned a 7.
She decided, "Why not?"
What is the process for requesting a remark?
Right after she received her results, she contacted the institution and asked for a remark.
She received a response via email with a form to fill out.
She filled out the form with her information.
It gave her the option to choose all 4 sections of the exam for remarking at the same cost.
She did not need the remark for Listening and Reading, as she had scored 8.
She requested the remark for Speaking and Writing and paid the fee.
The application was sent to London where a senior Examiner checked the essays and Speaking recording to reevaluate.
How long was the process?
She received an email after about two weeks.
They informed her that her Writing score was changed.
However, she was not informed what the change was.
She had to send in her original score form.
Once they received it, they sent her a new form with her new scores.
Once she was sent her official scores, she saw that it had been increased by a half band.
Strategies Created By a Former Examiner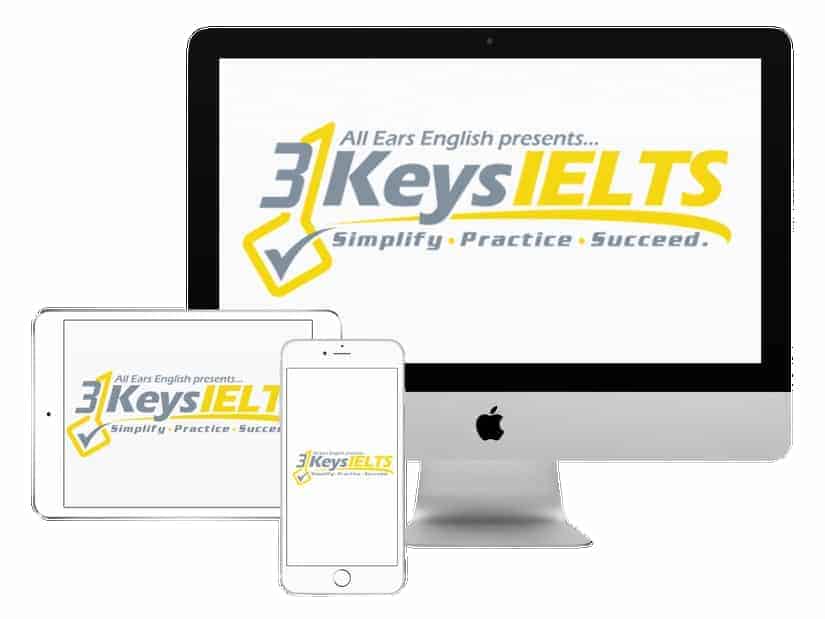 100% Score Increase Guarantee with our Insider Method

Are you ready to move past IELTS and move forward with your life vision?

Find out why our strategies are the most powerful in the IELTS world.

When you use our Insider Method you avoid the BIGGEST MISTAKES that most students make on IELTS.

Click here to get a score increase on IELTS. It's 100% guaranteed!
Why did Michelle join 3 Keys IELTS?
She heard about the course on the All Ears English podcast.
At first, she studied on her own.
She did not get the scores she needed.
She scored 6 on Writing and did not understand why.
She knew she needed to improve by a whole band, but she didn't know how to do it.
What was missing were strategies and feedback!
What strategies helped Michelle raise her Writing score?
The template sentences helped her understand the possibilities she had.
It gave her concrete examples of expressions to use.
They also helped her understand the different types of essays she might face.
She was able to see how to organize each one.
These template sentences also gave her examples of high level transitions and Vocabulary.
Takeaway
You might qualify for a remark if you're close to the scores you need!
Michelle's tips give great advice for knowing whether to apply.
If you feel confident in your performance, it may be worth it!
She also shares details about the process and timing.
Additionally, her advice for improving IELTS Writing scores will help you get 7+!
For the template sentences you need, sign up for 3 Keys IELTS!
What questions do you have from today's episode?
Please leave a comment below.