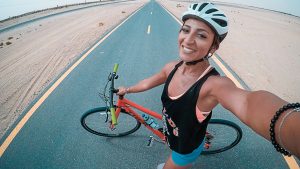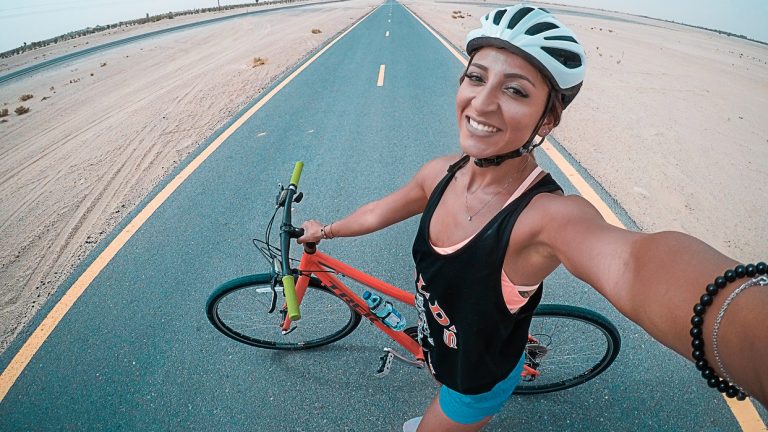 Have you ever heard somebody say the phrase "look at you" in English?
Does this feel like it has more of a meaning than just the literal?
This can be a somewhat confusing phrase because it doesn't really mean what it says.
We're going to look at how you would use this in conversation and what it really means.
What Does It Really Mean?
"Look at you!" may sound like a phrase indicating that you want somebody to look at somebody.
However, this phrase isn't used to physically look at someone necessarily.
This phrase can mean many things, but it's often used to show surprise or happiness with what someone is doing.
For example, if a child learns to ride a bike and shows you, you may say "look at you!" to show you are impressed–it's like saying wow!
It's kind of like a compliment but a little different and more emphatic.
It's about flattering someone over something they do that is really amazing to you.
Make sure you understand every word you hear on All Ears English.

Bring your English to the advanced level with new vocabulary and natural expressions.

Get the transcripts from today's episode.

Learn to speak naturally with the American accent.
Why Is This Phrase Important?
Showing people you are impressed with them is a huge piece of connection.
It's important to be able to acknowledge when someone is doing a good job, and how you feel about it.
There are many times when you might use "look at you" to show that you are impressed with somebody.
Some examples of when you might use this phrase include the following.
If a family member tells you they started an exercise routine
If your spouse makes it home early because there was no traffic
If your nephew showed you some artwork that they did
If somebody dresses up and looks amazing
It shows that you are impressed and it in turn makes the other person feel good about themselves.
Other Similar Phrases To Show You're Impressed
How else can you express when you are impressed with someone?
You want to say the right thing to show that you are impressed with somebody or something that they are doing.
There are a couple of phrases that you could use in addition to "look at you", which includes.
Wow, that's impressive!
Isn't that something?
How'd you do that? That's amazing!
Nice! (common even though just one word)
You look like a million bucks! (specifically for physical appearance)
This may be more of a cultural thing.
Praise is probably different depending on the country you are in.
Sometimes it seems we praise for everything in the United States, like with kids, students, and even friends.
Making somebody feel good is never a bad thing though, so long as it's genuine.
Takeaway
These phrases are great for telling someone you are impressed.
It's important to express this feeling as it makes people feel good about themselves.
This also makes them want to connect with you more.
Try some of these out and see how good it makes somebody feel–and how good it makes you feel to say it.
If you have any questions, please leave them below in the comments section.
We'll get back to you as soon as we can.