IELTS Reading passages can be extremely boring!
The topics are not always things that you will find interesting.
You may find your mind wandering as you read them.
It is vital that you have strategies to stay focused to get all the answers.
Today you'll learn 3 skills to stay focused during the IELTS Reading and Listening exams.
Today's question
Could you make a video about how to keep concentration while doing reading and listening? Please and thank you in advance. I am really struggling.

Mushtariybonu Tojiboyeva
Not a comprehension test
You've likely heard us say:
IELTS Reading is not a comprehension exam.
This is because it is impossible to read entire passages.
If you do, you won't have time to find answers.
Instead, you must use strategies.
Do not read more than you need to.
It will result in falling for test writer traps and second guessing correct answers.
#1: Identifying key words on IELTS Reading
For every single question type, you must identify key words.
Some question types require you to skim the passage first.
After identifying key words, you will then scan the text looking for these words.
Keep in mind that parallel expressions or synonyms might stand in for key words.
Once you find the key words, read the sentences around them closely.
The answer will be in these sentences.
A common mistake is to continue reading looking for these key words again.
This is a waste of time.
The answer will be near those key words, so don't read any more!
#2: Key words on IELTS Listening
Similar to the reading exam, key words are vital on IELTS Listening.
Each question will have key words that will be heard in the audio clips.
Just like reading, they will often be parallel expressions or synonyms.
You must know what to listen for before the audio starts.
You will have a couple of minutes to look over the questions before the audio starts.
Quickly underline or highlight keywords in those questions.
This way, you'll be ready to listen for keywords before the audio begins.
Strategies Created By a Former Examiner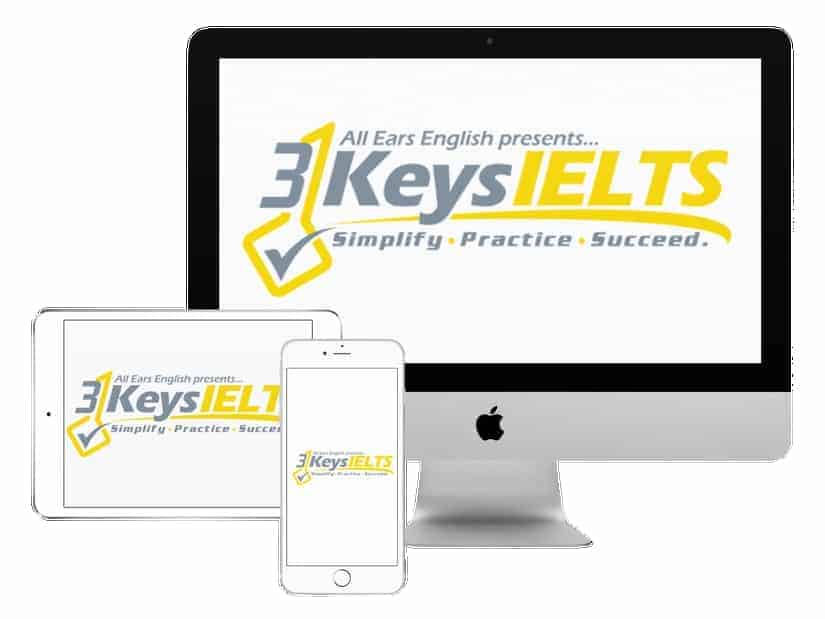 100% Score Increase Guarantee with our Insider Method

Are you ready to move past IELTS and move forward with your life vision?

Find out why our strategies are the most powerful in the IELTS world.

When you use our Insider Method you avoid the BIGGEST MISTAKES that most students make on IELTS.

Click here to get a score increase on IELTS. It's 100% guaranteed.
#3: Predicting answers
Many students do not realize how important it is to predict answers on IELTS Listening.
Think about what the question requires.
For example, what word form is needed?
In addition, predict what type of specific word might be needed.
Practice test scores give confidence
You should be scoring very highly on practice exams before test day.
This will give you the confidence you need.
Be sure to time yourself to find out how many answers you can get correct in the time you'll have.
You should spend about one minute on each question.
If you aren't receiving high scores on these two exams, you need to make a change!
You need a course with a study plan.
Sign up for our online IELTS course for all the strategies you need!
New and improved course
We have just finished updating our 3 Keys IELTS course.
It is, of course, all the same strategies.
These never change!
However, we have migrated it to a new, amazing platform!
It is extremely engaging and fun, all while teaching you the strategies you need!
Sign up today for 3 Keys IELTS!
Takeaway
You need strategies to get high scores on IELTS Listening and Reading.
These are not just comprehension exams.
It is impossible to read entire passages and have time to get the answers.
Today's tips will help you stay focused on both of these exams.
Use them to be confident on test day and get the scores you need!
What questions do you have from today's episode?
Please leave a comment below.