Today you'll find out the three methods of scanning to use on the IELTS Reading Exam.
Click here for a complete mock speaking test and examiner feedback!
Did you know that many of our 3 Keys IELTS students have nailed 9's on their Reading test?
Let's just take a couple that start with 'R': Rachel and Renata both got 9's on IELTS Reading!
One part of the 3 Keys Reading strategies is scanning.
Scanning is not reading– it is letting your eyes drift over the words because you are looking for something specific, like a name, or perhaps a synonym for the word 'large', for instance.
However, there are 3 different methods you can employ for scanning. You should try them all out and see what works best for you.
Strategies Created by a Former IELTS Examiner!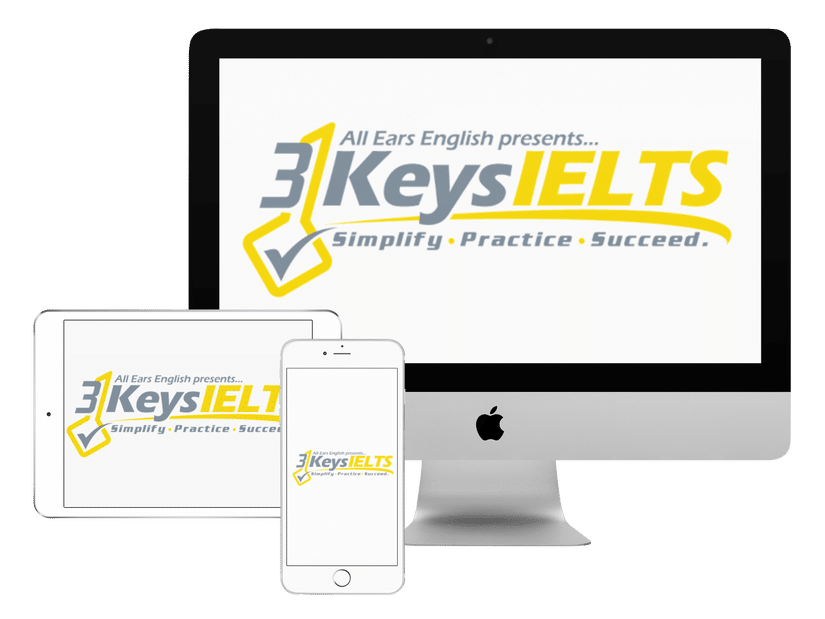 100% Score Increase Guarantee with our Insider Method

Are you ready to move past IELTS and move forward with your life vision?

Find out why our strategies are the most powerful in the IELTS world.

When you use our Insider Method you avoid the BIGGEST MISTAKES that most students make on IELTS.

Click here to get a score increase on IELTS. It's 100% guaranteed.
3 Ways to Scan
1. Use your pencil/finger to follow under each line of text from left to right, and your eyes follow.
2. Use your pencil/finger to follow under each line, but go back and forth- left to right, then right to left, etc.
3. Move your pencil/finger just down the middle of the text, letting your eyes drift from side to side around it.
Remember, a key part to getting the answers correct in IELTS Listening and Reading is being active, and these scanning methods help you to do that.
Are you on Instagram?
So are we! Click here to follow All Ears English on Instagram for extra IELTS tips, vocabulary, and culture lessons!
What IELTS questions do you have?