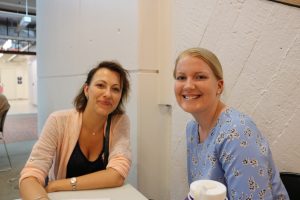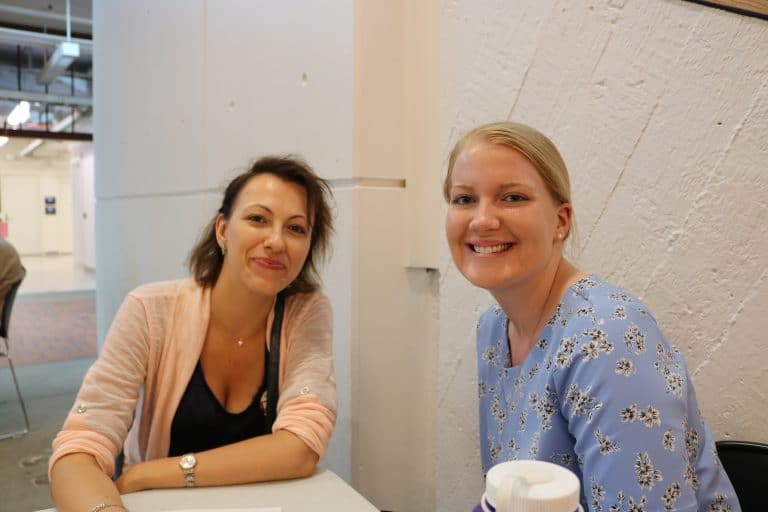 Today you'll meet Vivi from Germany.
Vivi was one of the 8 lucky listeners to join us on the Urban English Adventure in Boston in August.
You'll find out why she is glad she followed her intuition and applied to join this program.
What was it like arriving in Boston?
She loved the city right away.
She was excited to meet everyone.
It was even better than she imagined.
What was her favorite challenge?
She liked the neighborhood challenge because it pushed her to start conversations with local people.
She had to be spontaneous and keep the conversations going.
This was the first step in not caring too much if her grammar is not perfect.
Was there anything that she was worried about before she came?
She was worried that she wouldn't understand everyone but she did.
She understood everyone and she was able to ask if she didn't understand.
What other challenge did you enjoy?
She loved the Speed Dating with the native speakers.
She got matched up with a native speaker and switched every 5 minutes.
She was able to ask her speaking partners questions about their character to break the ice then they moved into discussing politics by reading an article with the native speakers.
Don't mis your chance to join the next Adventure October 19-22nd.