You may see the UKVI exam when looking into IELTS and wonder if you should take it.
Today we explain all the different types of IELTS exams.
We let you know who should take each one.
Be sure you are following us on social media!
Instagram
Facebook
Twitter
LinkedIn
TikTok
WhatsApp
You can find All Ears English everywhere!
What is the UKVI?
The UKVI has been around since the early 2000's.
This is only for those applying for specific visas in the UK.
For certain visas, the UKVI is required.
The content of the exam is the same!
Same questions
Same format
Same difficulty level
What is different between UKVI and IELTS?
The UKVI is more secure.
There is a camera to provide an extra level of security.
Certain visas need that extra security.
Additionally, it's more expensive.
If you have the option, don't pay more for the UKVI!
Strategies Created By a Former Examiner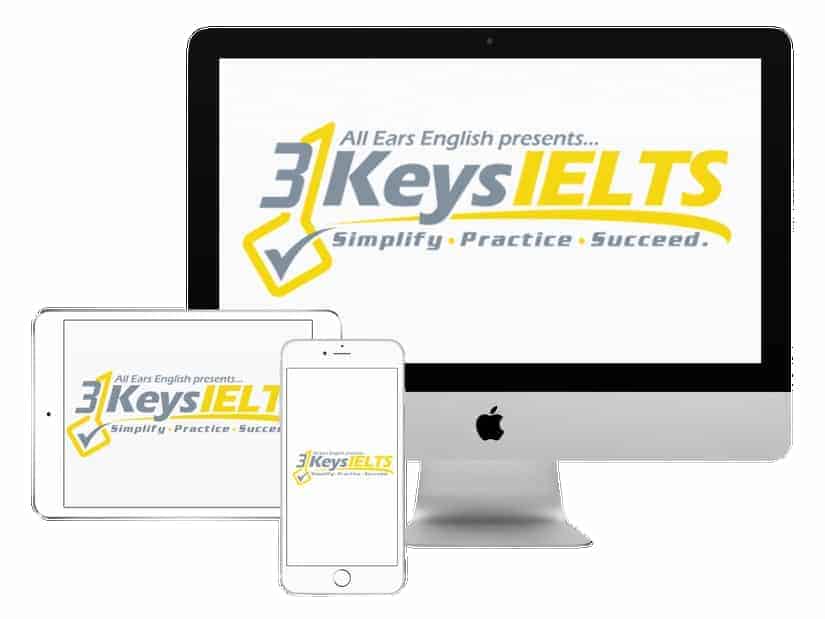 100% Score Increase Guarantee with our Insider Method

Are you ready to move past IELTS and move forward with your life vision?

Find out why our strategies are the most powerful in the IELTS world.

When you use our Insider Method you avoid the BIGGEST MISTAKES that most students make on IELTS.

Click here to get a score increase on IELTS. It's 100% guaranteed!
General vs. Academic
General IELTS is for those immigrating.
If you're seeking personal residency, you need General IELTS.
The only difference between General and Academic is that General is easier.
Task 1 is a letter rather than describing a graph or chart.
The reading passages are more difficult.
For these two, you will prepare the same.
Computer-delivered vs. Paper-delivered
These two are more different, and the way you prepare should be different.
You need to practice questions the way you will take them on test day.
This is why we created our IELTS computer course!
It is the only one available online!
It gives you the opportunity to practice the functions and format of the computer-delivered exam.
When you sign up for 3 Keys, you can choose either Paper or Computer.
What is the IELTS Life Skills exam?
This is an easier exam.
It's testing if you can function in an English-speaking country.
It's for immigration, but is not for the primary applicant for a visa.
In the UK, it is sometimes required for the applicant's partner to take IELTS Life Skills.
You need a plan!
It's impossible to stay motivated if you don't have the strategies you need.
You can get frustrated if you spend a lot of time and don't see progress.
You need to know exactly what to do with your time.
We provide a study plan in 3 Keys IELTS.
You can choose the one that works for you!
Takeaway
You likely won't take IELTS Life Skills if you're applying for a visa or permanent residency.
You only have to take UKVI if your UK visa requires it.
Regardless of the exam you take, your preparation will be very similar.
For any of them, you need a study plan!
Sign up today for 3 Keys IELTS to get one made by a former Examiner!
What questions do you have from today's episode?
Please leave a comment below.