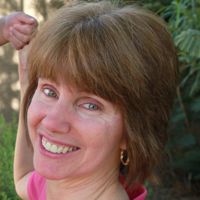 Today you'll get a 3-step framework for succeeding on the Speaking part of the TOEFL Exam.
Vicky is our guest today. She is one of the most popular teachers on italki.
Vicky focuses on TOEFL because she knows that a lot of students struggle with the speaking part of the test and she wants to help them achieve their dreams here in the US.
Vicky's tips:
When you get a question you need to change that question into a statement to summarize what has been asked.
You need to only use the words that you hear in the question in your statement. This will help you to stick with the main idea and it will increase your score.
You need to use 3 details to explain the statement that you make and to support your answer.
These 3 tips apply to any question on the TOEFL speaking test.
The main idea is the most important part of your score.
Many students have a hard time figuring out the main idea or they will veer off into other topics.
This framework keeps you on the main idea.
The tips could even work in everyday English conversation.
Here is an example:
Q: Would you rather have a dog or a cat and why?
A: I would rather have a dog because A, B, C
Make sure you understand every word you hear on All Ears English.

Bring your English to the advanced level with new vocabulary and natural expressions.

Get the transcripts from today's episode.

Click here to download them instantly.
Vicky's Bio:
Vicky Rivera has a Bachelor's in Education and a Master's in Education. She was a full-time teacher in the public schools for 11 years and after that has been an online teacher for 2 1/2 years for italki. She has an ESL endorsement to teach students from other countries. She is also a Reading Specialist. She is currently learning Spanish and Chinese.
How to work with Vicky:
Step 1: Register here to get a $10 credit for free after you buy your first lesson
Step 2: Find Vicky at http://www.italki.com/?ref=1325204 or search for "Vicky Rivera" in the search bar
What questions do you have for Vicky today?
Let us know in the comments below.