Have you heard of the ELSA Speak app?
If you would like to have a personal English tutor with you 24/7, the ELSA app is for you.
This app has helped over 40 million learners!
ELSA stands for English Language Speech Assistant and it is the world's smartest AI pronunciation coach.
Not only that, but it also teaches you vocabulary and improves your fluency.
Before developing ELSA, its founder Vu Van earned an MBA and a Master's in Education from Stanford.
After working as a global management consultant, she founded this cutting-edge language app.
Today Lindsay interviews Vu Van and she shares 3 success secrets to achieve your dream in a new language and culture.
What Is ELSA?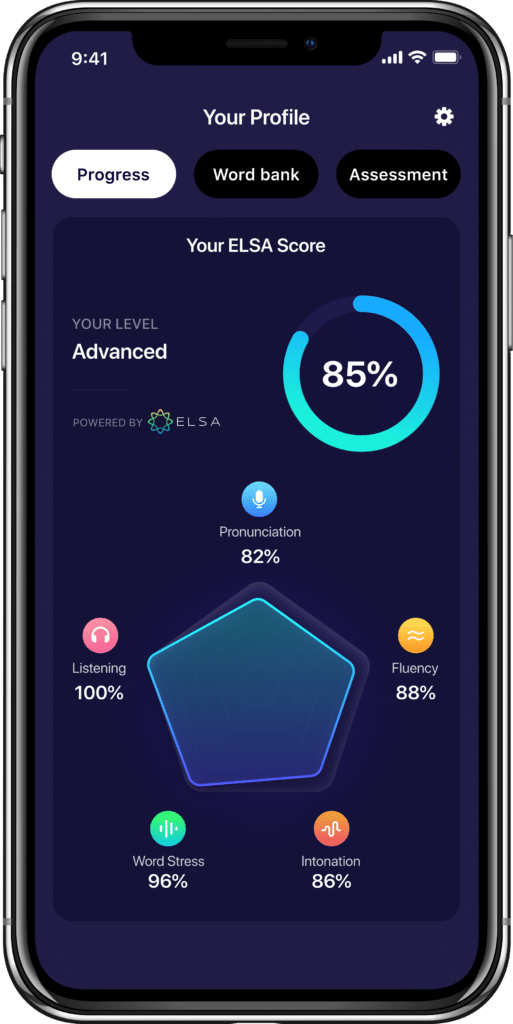 The ELSA app identifies your pronunciation mistakes in real time, and instructs you on how to fix these specific mistakes that prevent people from understanding you.
This takes away all of your language learning fear, as you can practice with ELSA by yourself, at home, before diving into an English conversation with a native speaker in real life.
ELSA personalizes a learning path for you, based on your specific English goals and issues.
Why is improving your pronunciation so important?
Well, to put it simply, other people trust you more when you speak English clearly.
Building that trust is vital if you want to strengthen your connections in English- this could be with colleagues, clients, fellow students, or English speakers in your community.
CEO Success Secrets
Vu Van experienced the challenges of English pronunciation herself.
While attending Stanford, she found that her pronunciation mistakes prevented her from participating fully in class and developing relationships with professors and classmates.
She had the ideas, but others just couldn't understand her when she expressed them in English.
If she had the ELSA app, a personal coach at her fingertips, she would have experienced more respect and trust in her academic career.
Vu Van has learned and accomplished a great deal in her life, and has brought that experience into her ELSA Speak app to help everyone reach their language goals. Now, let's hear her three tips.
Tip #1 Dreams are Tax-Free
Dream big! Also, be clear about your dreams.
Periodically, reflect on your goals and what you're doing to reach them.
No one else decides if your dreams are good or bad- only you decide on your goals and how you'll reach them.
Don't fall into traps, like fulfilling the expectations of your society.
If these priorities do not reflect your own dreams, you should reassess what you're doing.
Tip #2 A Supportive Network is Vital
Surround yourself with positive people who can help you succeed.
In your network, there must be people who challenge you to reach your goals.
Some may even check in on you to make sure that you are accomplishing what you need to.
Also, don't be afraid of using your network to ask for help. This also builds connections!
For really big dreams, you'll need a community of support!
Tip #3 Know Yourself
You must know what you're good at, and be honest about what you're not.
When you find out what you are naturally good at, you can use this to guide your goals.
In addition, when you identify weaknesses, you can be pro-active about fixing them.
For instance, when Vu Van realized that her English was a weakness, a barrier to achieving her dreams, she came up with a solution.
Then, she built a company to bring this solution to others!
Special Offer on ELSA
Right now, All Ears English is proud to partner with ELSA to bring you an exclusive offer.
Go here to get 85% off a lifetime membership or 40% off one year.