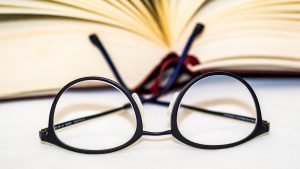 Are there things that you miss in your life?
Have you heard somebody talk about missing somebody or someone in English?
Do you ever wonder if you are okay to tell somebody that you miss them?
We're going to look at when and how to tell somebody that you miss them, and what you want to take into consideration first.
Let's look at a question that takes all of this into consideration.
Hi Lindsay, How have you been?

My name is Pablo, it's my first e-mail to AEE. I am the winner of the app contest and we have a Skype hangout and it was amazing to know you better and the stories about AEE development.

Now, let's get to the question.

I studied English here in my city and it was a wonderful experience. A few months after I've finished the course I went back to the school and I met my teacher and I said: "I missed you". It sounded a bit weird I thought and I noticed she wasn't so comfortable with it. However she was polite about it. Moreover, everything went well and the conversation headed in a good direction.

How can I not fail miserably when using of "I miss you"? How can I tell someone I miss them without being weird?

I love the show and the way you guys teach. I haven't listened to the show as much as I'd like, furthermore, it's always amazing when I hear from AEE.

You are my favourite English content on the web.

I miss you. Kidding. lol

Bye-bye.
Make sure you understand every word you hear on All Ears English.

Bring your English to the advanced level with new vocabulary and natural expressions.

Subscribe and get the transcripts delivered by email.

Learn to speak naturally with the American accent.
Is It Weird Or Acceptable?
You want to consider the relationship and the situation that you are in.
When you are trying to figure out what an appropriate way to say something like "I miss you" there can be many different factors involved.
It may be appropriate if you are in a more informal or intimate relationship.
There may be other phrases that are a better fit too.
It may even depend on the personality of the person saying it or having it said to them, so think this all through.
If you're not sure, then you may wish to go with an alternative that isn't questionable.
More Neutral Options Can Work Well
If you're feeling unsure, then you may wish to go with a different option.
You may wish to go with something that gets your point across without making the person feel uncomfortable.
What could our listener say instead?
Neutral ways to say you have missed someone without actually saying it:
It's been too long!

Good to see you again!

I'm glad we get a chance to meet again.

Im glad to get a chance to see you again.
There are also ways to focus in on how you feel at that exact moment.
Ways to say you CURRENTLY miss someone
I wish you were here (a bit more intimate)/I wish we could meet up.

I hope life is treating you well.

I miss our times together/hanging out/our class (using I miss but you aren't putting it on the single person so it's less direct.
These all work but one option may be better depending on the relationship and the situation.
Takeaway
Telling somebody that you miss them can be a nice thing.
As you are considering the right things to say, you want to consider how well you know the person.
You also want to consider the situation that you are telling them you miss them in.
There are plenty of options to choose from if you feel unsure, and now you can consider each one.
Pick the one that works best for you and then use it to make a connection and build that relationship.
If you have any questions, please leave them below in the comments section.
We'll get back to you as soon as we can.