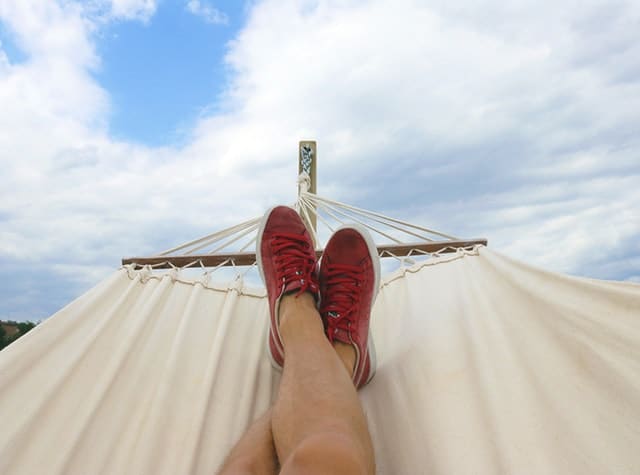 Do you feel lazy in the winter?
Would you like to know how to express this to someone who wants to invite you out to do something?
Today find out how to express that you're feeling tired but still maintain the connection.
Here is a great question from one of our listeners:
Hi Lindsay, Michelle, and Jessica

Thank you for your amazing podcast!

It's incredibly helpful, as I'm a teacher, a passionate one.


And I have a question for you, of course.

Once I went to the gym feeling extremely lazy, but I had to go anyway because of my husband, who forced me to join him that day. And while I was hitting the racetrack, I was thinking about other ways to express my reluctance to work out. But couldn't remember anything except for "too lazy for doing something" or "be reluctant to do something".


I'm sure there are some really good phrases to describe that feeling of laziness for doing different activities that you don't feel like doing at the moment. Please, I'll really appreciate it if you answer my question and give a few informal expressions. That would be really great!


Thank you so much,

Kseniya from Russia.
Get Your Transcripts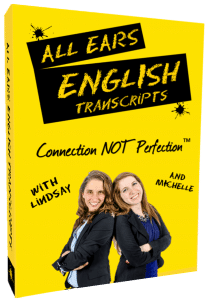 Make sure you understand every word you hear on All Ears English.
Bring your English to the advanced level with new vocabulary and natural expressions.
Get the transcripts from today's episode.
Learn to speak naturally with the American accent.
Click here to subscribe to the transcripts and save 50%
This is an important skill:
Nice question! It's perfect for this time of year.
Expressing this feeling well is important for connection because instead of just saying you don't want to do something, you want to explain why and it can even be funny in a self deprecating way.
Everyone can relate to that feeling! Can you say, "I'm too lazy"? Yes, that could work in this situation.
It's important to think about the difference between not wanting to do something and feeling too tired or lazy for it–we have given you both of these to work with. You can combine them.
Whatever it is, it is often considered rude to just say you don't want to do something. Listen to Episode 311 on how to sugarcoat your rejections in English.
How to say that you don't want to go:
I don't feel like ____ (it) **Be careful. This phrase works but would need some explanation to avoid sounding rude.
I'm feeling sluggish today
I'm a little lethargic right now (a little formal)
Takeaway:
Be sure to use a nice tone of voice so you don't sound rude.
Think of providing an explanation, even if it's not a whole story, as to why you don't want to do something.
Laziness is a universal feeling. Don't be afraid to express it to connect with others!
What questions do you have about today's episode?
Let us know in the comments and we'll get back to you as soon as we can!
Thanks for listening.