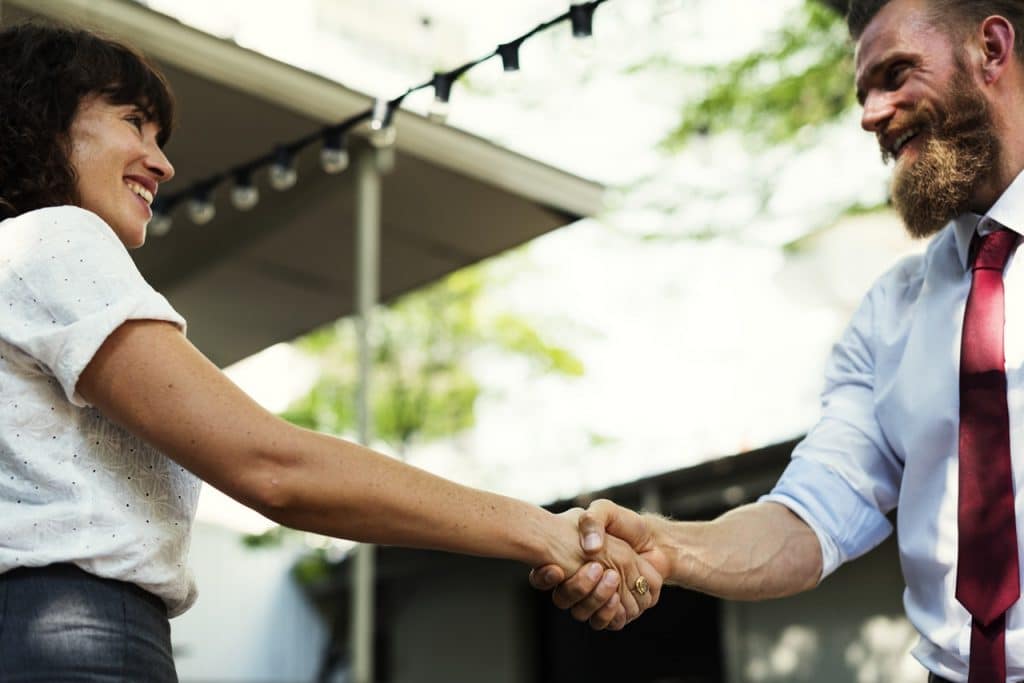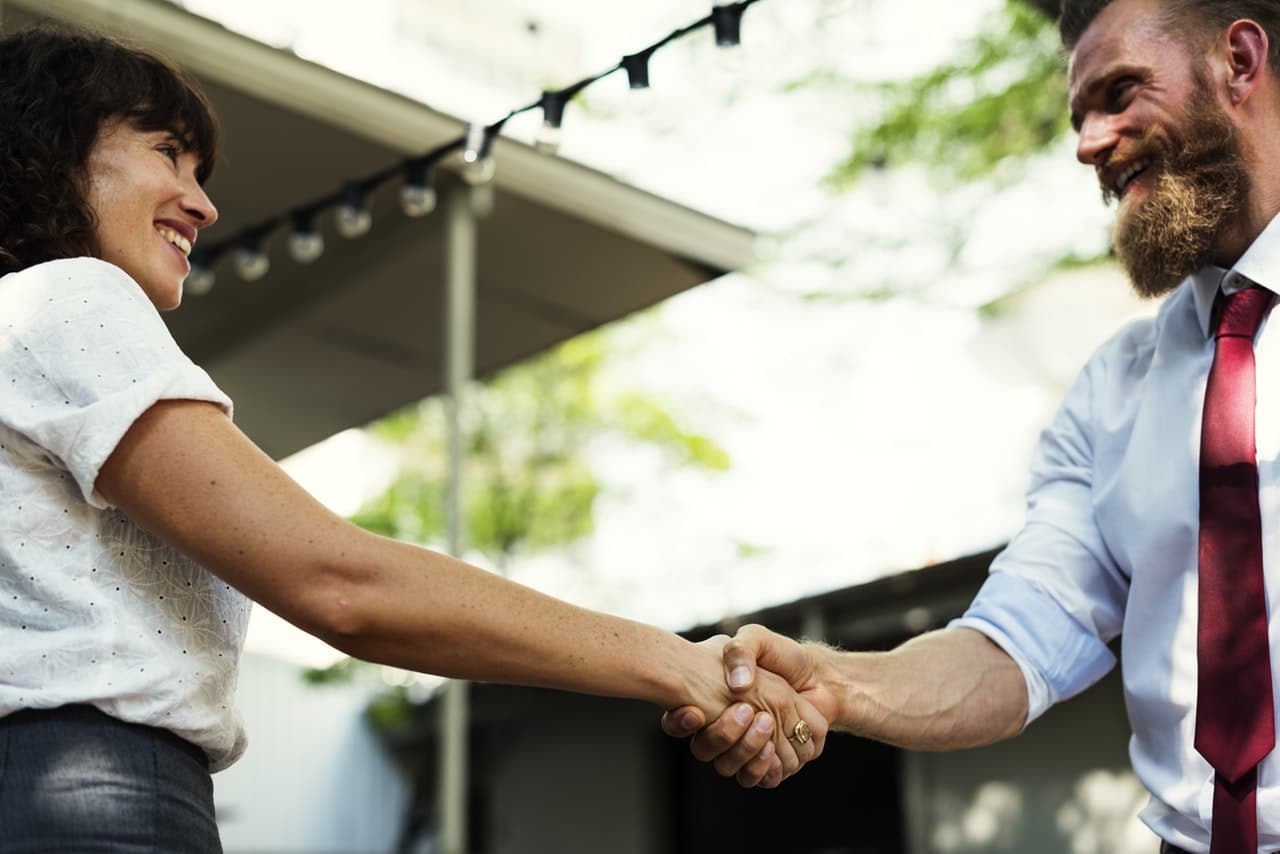 Have you ever wondered how to end a conversation in English?
Do you just say goodbye or should there be something more?
We put so much emphasis on starting up a conversation, but how you end it matters greatly if you want to maintain a strong connection with the person.
Today we're going to look at great ways to end a conversation, and what you should consider in doing so.
Get Your Transcripts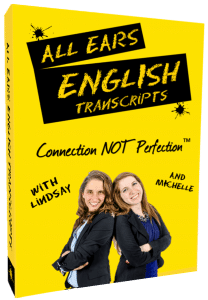 Make sure you understand every word you hear on All Ears English.
Bring your English to the advanced level with new vocabulary and natural expressions.
Get the transcripts from today's episode.
Learn to speak naturally with the American accent.
Click here to subscribe to the transcripts and save 50%
Ending Things Matters Greatly
It's important to know how to start a conversation, but it's also important to know how to end a conversation.
You want to know the right ways to approach this and create a successful strategy.
You want to know how to say goodbye in the best way.
When it comes to talking to natives, you want to get conversation going as quickly and easily as possible.
Knowing how to end the conversation matters in this too.
If you don't end it right it can feel awkward to both of you.
If you are too formal or too informal, it can potentially hurt the connection that the two of you might have.
So thinking through how to say goodbye matters just as much as how you start talking in the first place.
Why Is This So Critical?
So why is the end of a conversation so very important?
Why don't you just say goodbye?
The reality is that you don't usually just say "goodbye" because it's formal and seems final.
You might say things other than that–you don't just use the textbook idea of saying goodbye.
This is why we focus on real life experiences, and why life beyond just the textbook matters in the big picture.
How you end the conversation and the interaction can factor into the type of connection you may have moving forward.
Some Great Ways To End A Conversation
It's all about knowing if you should use a personal or professional ending to the conversation.
That being said, these phrases can work well depending on who you are talking to.
Be sure to finish the conversation strong, and these phrases can help you to do just that.
See You/See You Later: You would easily say this with a friend. It's a great way to end the conversation or the interaction in an informal and easy way. It ends on a nice note and doesn't feel stuffy.
We'll/Let's Catch Up Soon: This works well for a friend too, and it's obviously more informal. You are ending the conversation and saying we'll see each other and chat soon. It works quite well on a personal level.
Thank you for your time: This works really well in a professional conversation. Somebody may be above you professionally or you just know that their time is extremely valuable. This helps to emphasize the gratitude, and it's a great way to demonstrate that. You could end the conversation with this and help them to see that you appreciate the time they gave to you. It can be valid even if it's a situation where you are paying a consultant or something of that nature.
Take Care: This tends to be better in a professional meeting because it's more of a blanket statement. You could use it personally but it doesn't feel as fitting there. You might say this to a business associate to end things on a high note.
It was a pleasure to meet you: This could be used if you are meeting somebody over dinner or a meal. It could work if you are just getting to know somebody–though it's used often professionally it can also work on a personal level. You might have just had a nice conversation with somebody and you want to let them know this. If somebody says this to you, then you can say "the pleasure was all mine."
You want to finish a conversation strong.
You also want to take into consideration what type of interaction or relationship it is.
These phrases can all be quite helpful to finish things strong and to keep the connection alive.
Takeaway
It's important to know how to finish a conversation in the best way possible.
Starting and holding a conversation matters greatly, but so does your ability to end the conversation on a high note.
Be sure that you consider your relationship to the person you are talking to.
Also be sure that go with the phrase that ends things properly given the context of the conversation.
Think this part of the conversation and you are sure to leave things with a great connection–and that's what it's all about!
If you have any questions, please leave them below in the comments section.
We'll get back to you as soon as we can.