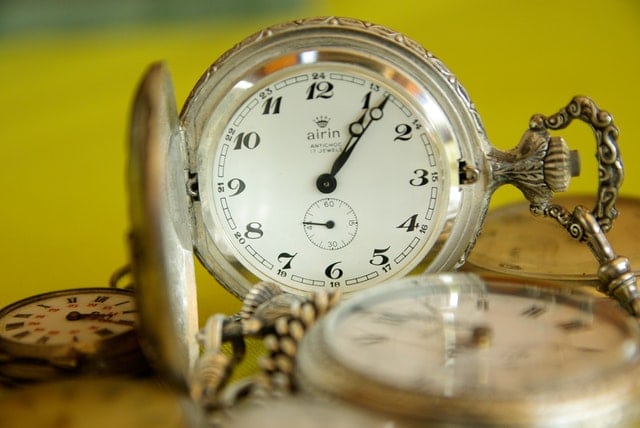 Are you a creature of habit or do routines make you feel boxed in?
Do you ever feel like you have a lot of predictability in your life?
Does it seem like you are in a routine a lot?
We all have a routine and we all have a certain amount of predictability.
It's important to know how to talk about this, both in a positive and a negative way in English.
Today's episode is about predictability–this can be with a set routine or with something that happens so many times it's expected.
We'll show you how to talk about it so that you can connect with native speakers by talking about your lifestyle.
Get Your Transcripts!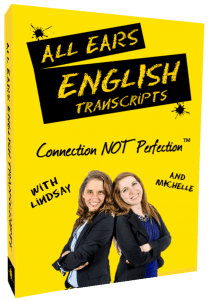 Make sure you understand every word you hear on All Ears English.
Bring your English to the advanced level with new vocabulary and natural expressions.
Get the transcripts from today's episode.
Learn to speak naturally with the American accent.
Click here to subscribe to the transcripts and save 50%
Predictability Is Something We All Deal With
The reality is that routine/predictability can really help some people, but for others it can be frustrating.
Since routine is a universal thing, you want to know how to talk about it.
You want to know how to talk about this common occurrence in life the right way.
There can be positive and negative things to say, and these phrases can really help you in everyday conversations.
The Right Thing To Say In a Universal Conversation
Since we all deal with predictability and a routine, you want to know the right things to say about it.
Here are some ways to talk about something being predictable or something that happens very frequently.
Remember they can be used in both positive or negative contexts, which is natural when talking about predictability depending on the situation.
Over and over (again): You are talking about something that happens repeatedly. Sometimes that's good, but often it's bad. You may feel stuck in the same cycle and therefore you feel like the same thing is happening over and over again.
Positive: "I lost the weight by going to the gym over and over and eating healthy foods."
Negative: "I can't believe you because this happens over and over, and now it's too late."
A hundred times: It may very well not be that something is happening that often. It may feel like you've said or done the same thing a hundred times, when in reality it's not that bad. When you are stuck in a bad routine then it may often feel as if you have been at this point so many times you lost count!
Positive: "I just sent my resume out a hundred times and eventually I got a job I really like!"
Negative: "You told me a hundred times…I get it, you don't have to repeat yourself" (rude)
Like clockwork: When the same thing occurs over and over again, you may feel as though you can count on it without a doubt. Just like time ticks on a clock, you can count on this same thing to happen. This is a true indicator of routine and can sometimes feel like the one thing to count on.
Positive: "I put my baby to sleep the same time every night, and like clockwork, he falls asleep right away."
Negative: "I always ask him to walk the dog, and every day , like clockwork, he is "busy" when it's his turn."
Again and again: This is very similar to the others that the same thing seems to play out again and again. So you feel as if over and over you are faced with this same situation or circumstance.
Positive: "At first it's hard to get used to time changes when you travel for work, but when you do it again and again, it becomes easier."
Negative: "It's okay if you use that argument once or twice, but you use it again and again and it doesn't work anymore."
Since routine is something that we all deal with, you want to know the right things to say.
Takeaway
These phrases can be used in positive or negative ways when you speak with natives in casual conversations.
You have to decide whether you like routine or not–it's an interesting conversation topic.
Some aspects of routine can be good, while others may feel mundane.
Knowing how to talk about routine or predictability is important because everyone goes through it and the topic of lifestyle can be a great conversation starter.
These are the words and phrases that can help you to talk through this common situation and the related feelings.
If you have any questions, please leave them below in the comments section.
We'll get back to you as soon as we can.