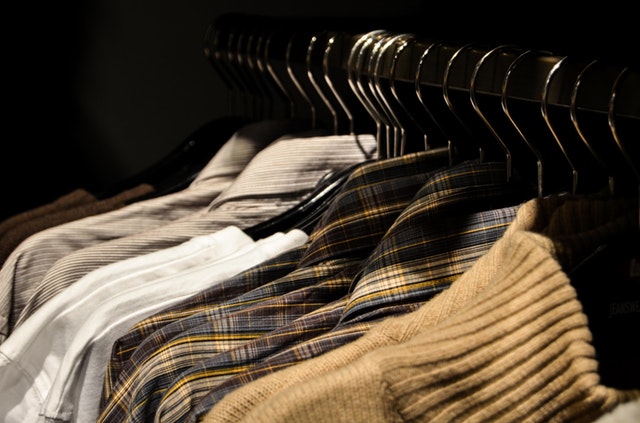 Are you a perfectionist?
Do you always like to have things a certain way?
We're going to look at what it means to be a perfectionist, and why we feel that we need to be perfect sometimes.
We're also going to look at why doing your best is the goal to strive for when it comes to learning a new language like English.
We're going to discuss an article called "How Perfectionism Can Be Destructive" by Olga Khazan in the Atlantic on November 5, 2018.
Get Your Transcripts Now!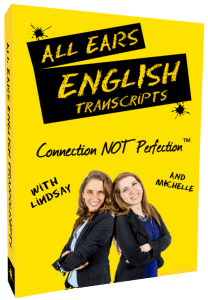 Make sure you understand every word you hear on All Ears English.

Bring your English to the advanced level with new vocabulary and natural expressions.

Get the transcripts from today's episode.

Learn to speak naturally with the American accent.
Understanding Perfectionism
To briefly summarize the article, it talks about how perfectionism is more prevalent among young people, specifically college students.
This is very different than it was in the past per this study by Thomas Curran and Andrew Hill.
Apparently, students would focus so much on being perfect that they didn't ever stop working–this can lead to other difficulties.
There are many downsides to perfectionism, particularly at this age and stage of life.
The study looked at three different types of perfectionism, which many of us didn't even realized existed.
If you think of perfectionism, you probably think of it as a general overall category.
There are actually different types, and it can be quite helpful to understand them so that you can isolate which one is affecting you and how to move through it when it comes to learning English and life.
Looking At The Different Types and How It Works
Understanding these three different types of perfectionism can be eye opening, because it helps you to see what ultimately makes up a perfectionist.
You just might see yourself in one of these descriptions which can really help you to evaluate your own life and way of doing things too.
The three different types of perfectionists as described include the following.
Socially Prescribed: This is the type of perfectionist who desperately wants others to like them. They are "pleasers" by nature and they almost need to seek approval from others. They find perfectionism in the idea of keeping others happy, and it matters to them greatly. This drives their decision making and the way that they strive for perfectionism in the first place.
Self-Oriented: They want to be perfect for themselves. They want to have everything a certain way or ensure that work a certain way. They put so much pressure on themselves because they strive for perfectionism in every aspect of their life.
Other Oriented: This is a bit different as they want others to have this same degree of perfectionism. It means that there are certain expectations and these are imposed on others. This can be difficult to attain because others don't always have the same drive towards perfection that the individual does, and so it can create a disconnect or ill feelings.
If you are a perfectionist or know one, then you can probably relate to at least one of these types.
The various types can really help to open your eyes to what goes into the drive to perfectionism.
This Drive To Being Perfect Is On The Rise
You see the various types of perfectionists, and this tells part of the story.
Whether it's that you want to please others or put great pressure on yourself, this is a very real phenomenon.
The reality is that ALL forms of perfectionism have risen over the years.
The article also talks about how SOME perfectionists who take it too far get into a cycle because they are so afraid of failure that they end up feeling terrible about themselves.
These extreme perfectionists don't even believe others when they give them praise because they are so hard on themselves.
Something else to think about is that perfectionists can end up doing worse on assignments because they can't finish things in a timely basis and get it just right.
In the strive to be perfect this causes things to slow down because they want everything to be a certain way, and that's not always easy or even feasible.
They create more pressure in their minds because they don't want to risk failing at something–that is just too much for them.
The article says we should focus on living by certain values than the pressure of having to achieve goals all the time.
The reality is that it's okay to want to do well but you have to know that sometimes things won't always work out the way that you want them to.
Sometimes you have to recognize that things may not be perfect like you want them to–and you have to learn to accept that even it's hard to do.
You have to find things to feel good about yourself, even it's just about the little things that you have going in your life.
So Are You A Perfectionist?
It may be helpful to evaluate yourself to see if you happen to be a perfectionist.
There's nothing wrong with wanting things to be done well, but it can be taken too far too.
This can be taken one step further by evaluating if you are a perfectionist in a certain area of your life, or if this is how you are overall.
What kind of perfectionist are you?
You may also wish to think of how this perfectionism affects your ability to learn a new language.
Here are some things to consider in evaluating your perfectionism.
If you sit at home focusing on perfect grammar from your textbook, you will miss out on the real practice you need in real conversations. Though book exercises and textbooks add some value, they don't tell the whole story at all.
Do you skip out on other activities to focus just on perfecting your craft, such as learning your new language? Do you make this your focus and shut out everything else just to work at it?
If you are too worried about being perfect, you may develop a fear of speaking–saying certain words, certain grammar points, and things of that nature. You may avoid telling certain stories because of grammar and your worry about getting it wrong. You have to feel comfortable taking risks with language, and get out of your comfort zone.
Being a perfectionist can be a lot of work, but remember it's about getting in practice and making a few mistakes along the way–that's how you get better at learning a new language.
Moving Past Perfectionism
When it comes to being a perfectionist, you should strive instead to do your best.
When it comes to learning a new language, it's ultimately about doing your best and rising above the challenges.
If you are trying to be your best and really master this new language, we have a few tips that can be quite helpful.
These tips can help you to do well without the pressure of trying to be perfect–that's a much better goal to strive for!
Try to use two new words a day : Just two new words a day can really add up when it comes to expanding your vocabulary. It's easy enough to set a goal for only two words because that's very reasonable.
Focus on connection, as we say: Just try to start one conversation every day. The more that you connect, the more that you are forced into having conversations. This is the best way to practice and automatically get better at your chosen language.
Have conversations where you feel safe making mistakes: Try to have a conversation with a friend and don't worry about making mistakes at all. Don't be focused on the mistakes and they may actually happen less. The only way to get better at something is to practice, and sometimes that includes making mistakes.
Only focus specifically on "perfection" a healthy amount: This may not happen overnight as it may take some extra effort on your part. Try for maybe just a few minutes a day of your conversations, and then go from there. The less you focus on being perfect, the more easily it will come to you.
Takeaway
Perfectionism can be a terrible thing if overdone.
This is no different for language learning, so try to remember that when you encounter such a situation.
Remember our motto–Connection NOT Perfection!
Listen to this episode with Jun from Hapa Eikaiwa about how to beat perfectionism.
Being perfect isn't always possible or desirable, so just focus on what you can contribute to world and seek connection. This is the path out of perfectionism.
If you have any questions, please leave them below in the comments section.
We'll get back to you as soon as we can.