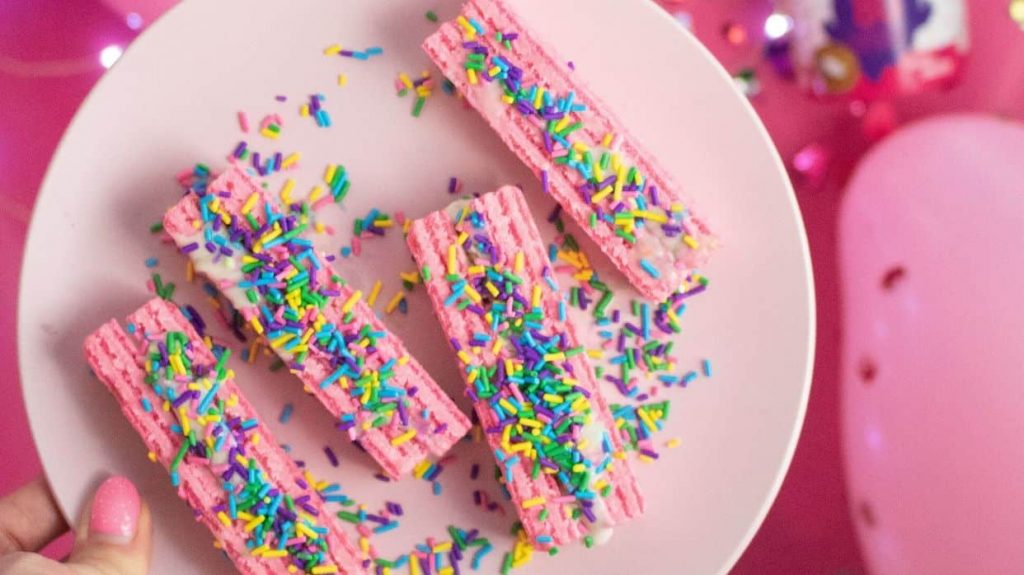 Have you heard people use the phrase "bells and whistles" in English?
Is this one of those phrases that gives you a visual but seems a bit confusing?
This is all about the extras, and taking something to another level by making it above and beyond what you were looking for.
We're going to look at this phrase and others like it, and how you can use them in conversation to talk about something being more or extra.
Get Your Transcripts Today!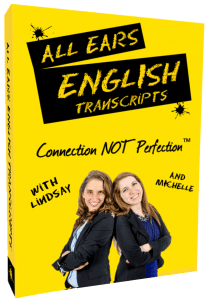 Make sure you understand every word you hear on All Ears English.

Bring your English to the advanced level with new vocabulary and natural expressions.

Subscribe and get the transcripts delivered by email.

Learn to speak naturally with the American accent.
Today we have a question from from a listener on Facebook about the phrase "bells and whistles."
Hi ladies,

I really love your show, and I listen to it everyday. I have a question about a phrase that I've heard used in conversation. The phrase is "bells and whistles" and I'm a bit confused about it. How do native speakers use the phrase "bells and whistles?"

Thank you for your help in advance,

Tahir
Understanding and Using This In Conversation
This is a great phrase because it gives a lot of visual images.
You might hear the phrase and think of actual bells and whistles, perhaps something like the bells on a bike.
This is a very colorful idiom, and a very common phrase in English.
What does it mean?
When you say bells and whistles, it means or refers to fancy things.
Additions that make something better in some way, and therefore it's like extras.
You might say something like "I don't just want vanilla ice cream. I want vanilla ice cream with all the bells and whistles on it. Chocolate syrup, whipped cream, cookie crumbles–the works"
Sometimes you might find that this is used in a negative way when we actually say we don't want something with too many added things.
You might hear it used in this way, and have a more negative tone to it in conversation.
If you hear it in a more negative way, then you might hear something like "Eh, I'm just looking for a car that will get me from point A to point B. I don't need all the bells and whistles that are gonna make it cost thousands of dollars more."
So this is a versatile phrase that can be used in a positive or negative way, and it works quite well in conversation.
Are Bells and Whistles A Good or Bad Thing?
It feels as if people are in a sort of back to basics way of thinking lately.
Do you notice that many people are going with the more basic route to things?
Everything is so expensive that it's hard not to be that way.
You may want certain things, but the reality is that you can't always afford everything.
We were talking in a recent episode about upgrades, and sometimes you just can't have all of the bells and whistles that you want if you go that route.
So are bells and whistles always a good thing?
Sometimes it's hard to just get what you want without anything above and beyond.
It seems that everything comes with something extra you have to pay for that you may or may not need.
An example of this that you can maybe relate to is fancy coffee drinks.
You may like coffee with all of the bells and whistles, but it's expensive and not good for you.
In the end no matter what it is, bells and whistles are not cheap!
It doesn't matter if it's coffee or a car, when it comes to extras or bells and whistles you are going to pay for them.
Other Ways To Express This Concept
This is a great phrase to use in conversation, and you will hear it often.
There are however other ways to express this same idea, and those can be quite helpful too.
So how else can you express the concept of bells and whistles?
There are some other words and phrases that work quite well to express this idea.
Extras: It gives you what it says and that is anything above and beyond. These are not necessary but they are often appreciated. You may want to get back to basics and just go for the simpler things. You might say something like, "I just want a plain burger. No extras."
Frills/No Frills: This is the perfect comparison because it covers both ends of the spectrum. You typically want one or the other and there is no in between. You might very clearly say something like "There's too much going on on this dress. I don't need all of those frills (also a fashion word). I just want a basic black dress." You can even describe yourself as a basic or "no frills" type of person. You might say, "I don't like expensive clothes. I'm a no frills kind of person."
Special Features: This is the above and beyond type of things that you don't really need, but you know are there. Sometimes you might want them in a nicer item, and sometimes it may seem really unnecessary. You might ask, "Are there any special features on this watch?"
These words and phrases all work quite well to describe something extra, and they work well in conversation.
Roleplay To Help
With these types of phrases, you may find a roleplay to be quite helpful.
In this roleplay, Lindsay and Michelle are shopping for decorations for a party they are throwing.
Lindsay says: "Oh nice! What do you think of these lights?"
Michelle says: "Umm. They are cool. I thought we would just use the lighting we already have at the venue."
Lindsay: "Oh, uh. But look- they even have special features. They blink in different colors!"
Michelle: "I don't know. I don't think we need all these bells and whistles, quite frankly."
Lindsay: "But these little extras are things that people remember."
Michelle: "I know but I just don't think we need all those ostentatious frills. I'm really a no-frills kind of person. Sorry."
Lindsay: "Okay fine. You're right. The restaurant has nice lighting."
Takeaway
Are you a person who likes bells and whistles?
That's not a bad thing, and it's not uncommon either!
Use these phrases to connect with people to share your habits.
They can also work well to express opinions or share stories about why you made certain decisions with purchases.
These are the phrases that you will hear often in English, and now that you understand them you want to start using them in conversation.
If you have any questions, please leave them below in the comments section.
We'll get back to you as soon as we can.