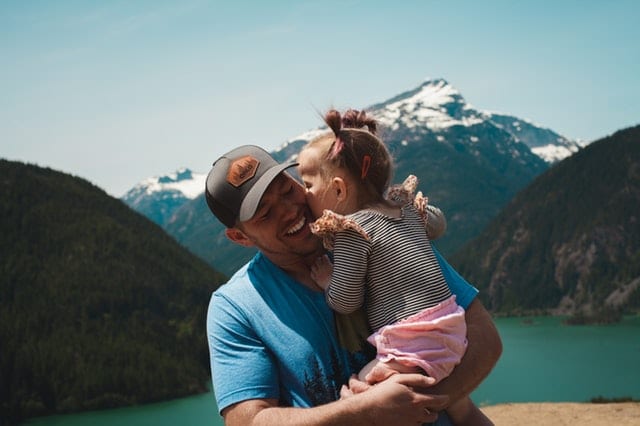 Have you ever heard somebody use the phrase "you don't say" in English?
Does this sound strange to you because it's not a usual thing to say in conversation?
This is one of those phrases that shows an elevated level of speaking English, and it can add for a fun twist to conversation.
We're going to look at this phrase and others like it, so that you can learn how to use them to create more interesting conversations.
Get Your Transcripts Today!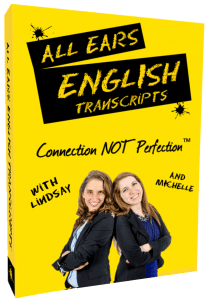 Make sure you understand every word you hear on All Ears English.
Bring your English to the advanced level with new vocabulary and natural expressions.
Subscribe and get the transcripts delivered by email.
Learn to speak naturally with the American accent.
Click here to subscribe and save 50%
Today we have a question from a listener about the interesting phrase "you don't say!"
Hi, I'm Shizuka from Japan. I listen to your podcast every morning. It really helps me to improve my skills a lot. Can I ask you a question? I read a book and came across the phrase "You don't say!" I have no idea what this means, and I could use your help.

I'm guessing that the meaning is something like "Really?" I'm not sure though–am I right on this? I want to know when to use this phrase properly in conversation.

I'd really appreciate your help on this. Thank you for a wonderful show!

Thank you,

Shizuka
Understanding This Phrase
This is one of those phrases that you are likely to hear in conversation in English.
It can be kind of an awkward phrase though, and therefore it can be a bit hard to grasp.
If you just hear the words "you don't say" but you don't hear it in context, it can be quite confusing.
If you really think about it, you are telling somebody that they DON'T say something–and this may not make sense on the surface.
When you use the phrase "you don't say" it basically means "Really? Wow!"
We talked about something similar in the past in terms of these types of phrases.
Oh Jeez! Oh Man! Oh Boy! Why These Phrases Will Help You Connect In English
Having this background can help you to see that sometimes you need to understand such phrases in the context they are intended for.
How Do You Use These Phrases?
The key to using such phrases in conversation is to fully understand how they work.
There are a variety of different ways they are used and different meanings that they may have.
You want to look at each one of these so that you can see the right way to use them in conversation.
When you look at a phrase such as "you don't say" in conversation, then these are the common meanings or ways of using them.
To say something like "hmmmmm": This is as if to say that this is a mystery. You might not understand or agree with what the other person is saying to you. Something just might not make sense and so this phrase works well in conversation. You might say something like "The train never comes here. You don't say–that almost seems suspicious to me. I can't believe that the train never comes here!"
In a sarcastic way: Something is being said to you that is obvious. You might use this phrase in a humorous or sarcastic phrase. It's as if you are saying you already know that and inserting a bit of sarcasm in your response. You might say "I love hiking. You don't say! I know that about you."
The more genuine way: This is what we are focusing on today, the more genuine way to say this phrase. This is like you are being told something new or for the first time. It's as if you are surprised or you just made some cool new connection. You might say "I used to live in Denver. You don't say! I never knew that, you'll have to give me some good tips."
These are all common ways that you might use this phrase in conversation.
Making Your Conversation More Interesting
When you use a phrase like "you don't say" it can really make your conversation more interesting.
It takes things up a notch so to speak, and therefore helps you to keep things interesting on a more advanced level in English.
You are at a level in your English where you can make things more interesting in your conversations.
This fosters connection because it shows that you are really interested and surprised at what you are hearing.
That's really what this phrase is all about in the end.
You can use "you don't say" instead of really because it has more intensity.
This phrase helps to make things more animated in your conversation and that shows real growth and depth in your conversations.
So while you can say "really" this is a more advanced way to show your surprise at what somebody is saying or doing.
This is a great challenge to yourself in taking your English learning and speaking up a level.
How Else Can You Say This?
As with so many other phrases there are other ways to say this.
Though "you don't say" works for adding a unique animation to your conversation, there are other great phrases that you can use too.
How else can you say this sort of thing?
Here are a few fun ones that you can use as an alternative, and they all work really well in English.
Get outta here! This may sound deceiving because it is not like the literal meaning where you are telling somebody to get out of there. You are using this to say something like "no way" or "unbelievable." This is definitely more slang and something that you would use with somebody you are close to. You might say "I'm coming to NYC next month. Get outta here! When?"
Tell me more!Do tell: This is more like the literal meaning where you are asking them to tell you more. You want the to embellish or give you further details, and this encourages that. You might say "I ate the best pasta of my life over the weekend. Oh do tell!"
No way! It's a total statement of disbelief, but in a fun way. It's like you can't believe what they are telling you and so you want to express this in a unique and fun way. You might say "I'm going to Paris tomorrow! No way! Have a great time!"
These are great alternatives for the phrase, and they work just as well in conversation.
It's funny how a lot of these expressions seem negative or show disbelief, but they are actually positive in nature.
Roleplay To Help
These are the types of phrases where a roleplay can be quite helpful.
In this roleplay, Lindsay is telling Michelle about her new place in Denver.
Lindsay says : "So I found a place!"
Michelle says : "Ooo tell me more!"
Lindsay: "Well it's downtown and it has two bedrooms. They each have a fireplace!"
Michelle: "Get outta here! That's amazing!"
Lindsay: "Yeah it will be so nice on those chilly days."
Michelle: "I don't even know how to use a fire place."
Lindsay: "No way, Michelle. I'll teach you if you come to Colorado! We can also get some apple cider at the coffee shop right below my place. It's considered the best coffee shop in Denver."
Michelle: You don't say! I would love to try it. Sounds like you will have a great setup!"
Lindsay: "Thanks!"
Takeaway
These phrases are great for connecting and showing disbelief in a funny or positive way.
They are much more interesting and show surprise in a really great way.
You can always say something like "wow" or "really?" but these phrases are taking things up a level.
This is a great way to perfect your English, and to make connections through interesting conversation.
If you have any questions, please leave them below in the comments section.
We'll get back to you as soon as we can.