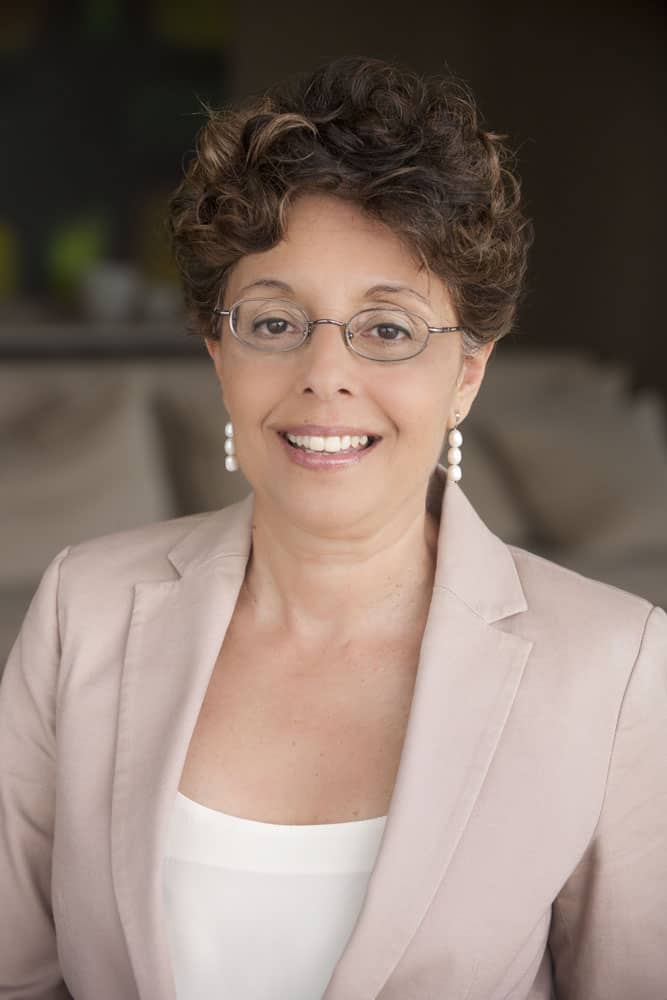 Do you ever feel that your English pronunciation has held you back in your life?
Has this been a struggle for you in English?
If you want to learn how to really master your English and ensure that it helps you and doesn't hurt you, then you have to focus on pronunciation.
We're going to look at some helpful lessons from an expert in this area, and show you how to improve your pronunciation–this will all help you in your English speaking overall.
Get Your Transcripts Today!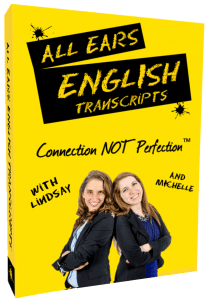 Make sure you understand every word you hear on All Ears English.
Bring your English to the advanced level with new vocabulary and natural expressions.
Subscribe and get the transcripts delivered by email.
Learn to speak naturally with the American accent.
Click here to subscribe and save 50%
You Never Want Your Pronunciation To Hold You Back
You work hard on perfecting your English, so you don't want to let anything stand in your way.
You don't ever want your pronunciation get in the way of getting a job or moving ahead in your life.
People aren't getting past job interviews and are therefore missing out on job opportunities.
You don't ever want your pronunciation to hold you back, and you don't ever want it to cost you something like a job.
That's why awareness is so important, as is making pronunciation a priority in the way that you improve your English overall.
Turning To An Expert For Help
Sometimes you need the help of an expert to help you improve upon certain areas.
We have brought in an expert to help with something as specialized and important as pronunciation.
Esther Bruhl is from Sydney, Australia, and is a Speech and Language Specialist.
She is an expert in helping adults and children speak more clearly.
There are many English learners within Australia who felt that they were missing out on job opportunities because of their pronunciation.
So she developed an online course and materials to help people in this situation.
She's covered a lot on pronunciation and accents, which you can surely benefit from as you learn and master English.
If you look at the Australian accent, vowels are quite different.
The way that Americans pronounce "can't" or "banana" is quite different than the way that Australians pronounce it.
In Australian English, when you see something with a vowel plus an "r" that "r" is silent.
It's actually pronounced in American English, and that's an important distinction.
Even the way that we resonate and form the words in Australian English is very different than American English.
There are a lot of differences and that's an important thing to understand.
People aren't getting past interviews and are missing out on job opportunities because of pronunciation.
Tips For Improving Your Pronunciation
These are the tips that Esther gives to help you really work at making your pronunciation the best it can be.
Don't move your mouth the same way you always do and expect to sound different: To change your accent in English, you need to move your mouth differently. You have to move your tongue, your jaw, and all of it differently. You have to change and coordinate your entire mouth differently. You are changing your entire muscle memory and really learning a whole new way of saying things. This new movement will help you to change the way that you speak and the way that you actually pronounce things. Your mouth may sound clumsy and it may all feel weird at first. This is why the more that you practice, the more natural it will feel. You want to be sure that you take the time to work at this and practice it to get better. Try to watch videos and look at the way that other people move their mouths for some help.
Don't try to work at changing everything at once: Unless you're naturally amazing, and most of us aren't, then it takes time. If you try to change everything all at once, your mouth won't make anything automatic happen. Usually if you work at 1-2 things at a time, then it works much better. You might choose something like "th" and "er" at first, and then really work at them until your new pronunciation becomes more automatic. It may be all about the vowels or some other detail. We're not going to remember more than two things at once, so make this your focus and really work at it. At the same time, work at the melody of it all in the background.
Don't expect people to understand you better if you don't use your new pronunciation in everyday situations: It's good to practice at home, but you have to go out and use it. Though it can be difficult at first, you have to get out there and use it. If you are in situations where you have to say things within this new pronunciation. Consciously go into situations or settings where you are forced to use this new pronunciation in real life conversations. These are like little micro tasks that you plan and force yourself to do. They will help you to perfect your new pronunciation in certain settings. You can always slow down to really work at this and make it better. If you are trying to focus on "th" for example, then slow down and be mindful of the way that you're saying it. One small change makes a big difference in your clarity!
To find Esther and learn more, you can go to her website at speakmoreclearly.com. You can also find her on Facebook and Twitter at speakmoreclearly
These tips will help you to master pronunciation and ensure that you aim for clarity and gain confidence along the way.
Takeaway
When it comes to pronunciation, you want to take it one step at a time.
You see the "don'ts" and you want to be sure that you take these into consideration in your English learning.
You want to gain confidence in a couple of things at a time, and then build upon that progress.
Though you may not put much thought into pronunciation, you never want to let it hold you back.
Making this a focus will ensure that you really perfect your English, and this can only help you in the opportunities you want to move ahead with.
Esther's Bio
Esther Bruhl has been working as a Speech and Language Pathologist with children and adults for over 30 years both locally and internationally, helping them to improve their verbal communication skills.
Her work with adults focuses on helping English as second language speakers reduce their accents, and speak English clearly.
She is the creator of several accent reduction courses offering training for American, British and Australian accents, and she also provides pronunciation assessments, and private skype coaching lessons to people all over the world. Y
You can find Esther at her website Speak More Clearly.
If you have any questions, please leave them below in the comments section.
We'll get back to you as soon as we can.