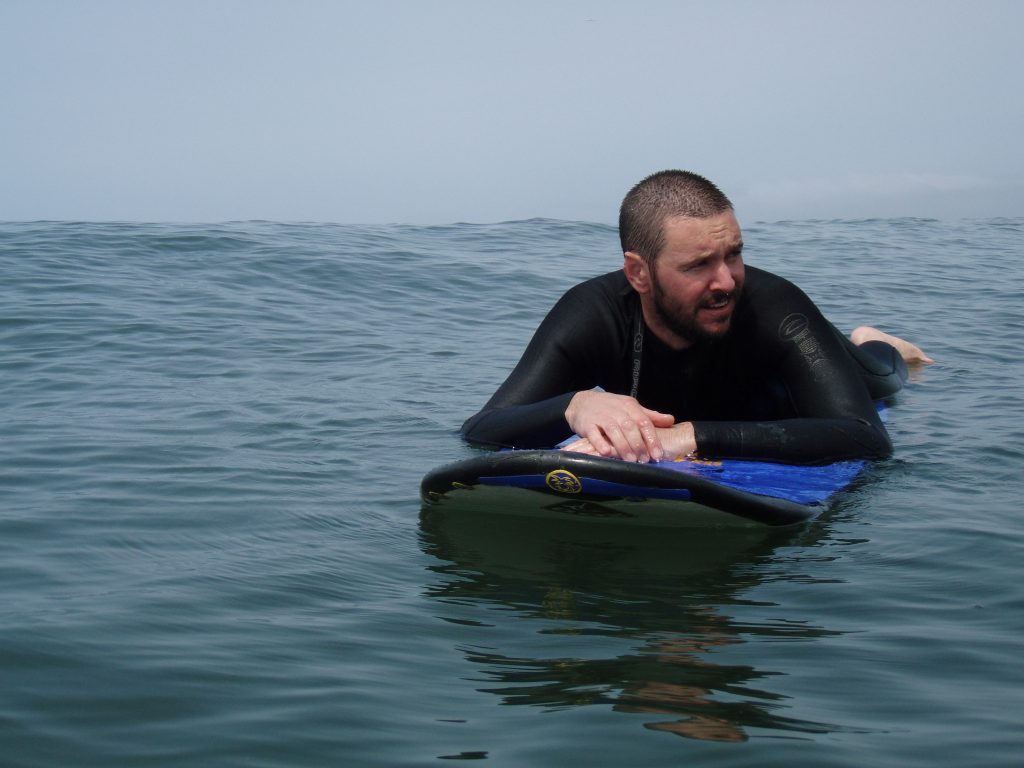 Have you ever wondered what you should focus on in an interview in English?
We talked to Jon Donnelly, who is a bit of an expert when it comes to interviewing.
Here he offers some great tips in terms of what you should do in an interview.
He's also going to show you what interviewers are going to look for with candidates that they see.
All of this helps to prepare you for any incoming interviews that you may have.
Get Your Transcripts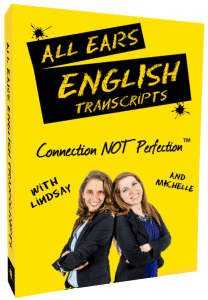 Make sure you understand every word you hear on All Ears English.

Bring your English to the advanced level with new vocabulary and natural expressions.

Get the transcripts from today's episode.

Learn to speak naturally with the American accent.
What Interviewers Are Looking For In An Interview
There are a few things fundamentally that interviewers are looking for in the candidates that they interview.
If you can focus on these things, it can really help you to be one of the most outstanding candidates.
What would you say are some of the most important things that people are looking for in an interview?
They want to know if you're going to stick around: Talk about your plans for staying in that city or country for an extended period of time. They want to know that you aren't going to leave shortly after taking the job. Sometimes interviewers can be scared off by extensive travel so be sure to talk about if you're happy in a job that you would stick around.
They want to know that you're a nice and social person: They want to know that you are going to be somebody that gets along with other people. Be prepared to talk about why you left your last job–never focus on the negative aspects like the people. Try to put a positive spin and not focus on not liking the people or any things like that. Spin it that you have moved jobs because you want to get further ahead.
They're going to want to know that you can do the job: They want to know that you're smart, that you can think on your feet, and that you can problem solve. Try to focus on times when you have worked through conflict and when you have turned a negative into a positive.
These are the things that you want to show during an interview to ensure that they see what a solid employee you can be.
If you go in prepared with these things it will help you to do that much better.
Three Things To Focus On In An Interview
There are a few things that you want to focus on in an interview to do your best.
These are the things that can help you to stand out from other candidates.
Three concrete things that people should really be doing in an interview are a good thing to focus on.
Break the ice and set up a nice environment: Try not to fidget, or to nervously move around like tapping your foot or touching your face. Try to stay away from any bad habits that you have especially when you're nervous. Use humor when appropriate and when it works in that situation–don't try too hard or be funny if you're not really a humorous person. Be aware of the time of the interview length: You don't want it to be too short but it should feel natural. Be personal and be able to have a conversation and be natural.
Use numbers: Try to figure out who you would be reporting to if you were hired so you can talk directly to them. Talk about problems that you solved and accomplishments that you had. Use facts and figures whenever possible because they help to make you really show off your experience. Whenever you can use numbers, facts, and figures to illustrate how you accomplished something is huge. Then explain how you actually accomplished this because it matters greatly.
Ask your own questions: This is usually at the end of an interview, but it's important to ask them along the way. Ask questions as the interview progresses because it shows that you are interested. It shows that you are paying attention and present, and that you are truly going to be a focused employee. Be sure that you know what you are asking and that you feel confident in the questions that you put out there. When you are asked if you have any questions be sure to ask the right ones, such as open ended questions. Ask "why" and "how" rather than just "yes or no" type of questions.
Be careful not to just "wing it" or put something out there if you don't know what you're really talking about.
It's good to learn from other people's stories so that you know what to bring to the table for your interview.
Everything comes back to rapport or reputation in an interview, so be sure to put your best foot forward.
Takeaway
Knowing what to do in an interview is so important.
Be sure to focus on these tips to be your best self in an interview.
Be present, ask the right questions, and be sure to focus on your accomplishments in a concrete way.
If you do all of these things, then it will help you to do well in an interview and win over the person that's interviewing you.
If you have any questions please leave them below in the comments section.
We'll get back to you as soon as we can.