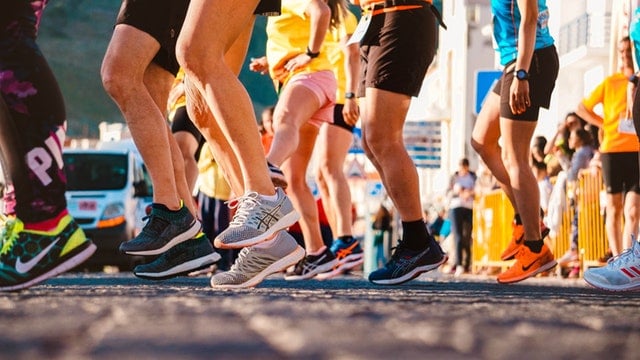 Do you put your best foot forward every day?
Have you heard this phrase used in English and felt a bit unsure?
If you are trying to show your dedication or confidence in something, you want the right phrase to express this.
We're going to look at the phrase "put your best foot forward" and others like it, how you can use these, and why they matter so much.
Get Your Transcripts Today!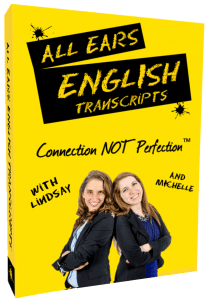 Make sure you understand every word you hear on All Ears English.
Bring your English to the advanced level with new vocabulary and natural expressions.
Subscribe and get the transcripts delivered by email.
Learn to speak naturally with the American accent.
Click here to subscribe and save 50%
We have a listener question about this idiom that you may have wondered about as well.
Hi ladies,

I love your show and I listen to it all the time! I have a question that I am hoping you can help to answer for me. I hear people use the phrase "put one's foot forward" all the time.

I am very unclear as to what this means, and I am hoping you can help. Can you please help me to understand what this means and how to use it?

Thank you very much!

Rie045
What Does This Mean?
If you have questions about idioms it shows that you are achieving advanced learning in English.
It shows that you are paying attention to things around you and really learning English on another level.
So when we look at this phrase "put one's foot forward", you may feel a bit unclear about what this really means.
The phrase is generally used as a way of showing effort, dedication or confidence.
It basically means that you will try to do your best, try your hardest, or put in the work to accomplish a goal.
You may be using it to impress people, but you are also going to have to stand by it and put in the actual work too.
It can be about starting something new, trying something different, or just putting in all the effort you have into accomplishing a specific goal.
How would you use this phrase?
Here are a couple of examples that you may find useful.
"I know you're sad the summer is over, but you have to put your best foot forward when starting the new school year."
"I want to put my best foot forward when I meet your family, so let me know more information about what they like to talk about."
This is a phrase that you may find yourself using often as it really helps to show your determination and hard work.
Other Ways To Say This
This is a great phrase, but there are other ways to get the same idea across.
Having options for phrases like this can be a great addition to your observation.
So if you want to say something besides just "put your best foot forward" can be nice to mix it up, and here are a couple of additional options to choose from.
Put everything you have into something: This means that you are literally putting all of your effort into what you are trying to achieve. It means that you putting forth a lot of work to get to the end point. You might say "If you want to succeed at learning a new language, you have to put everything you have into finding ways to speak with others and immerse yourself in the language."
Give (it) 100 percent: In theory there is nothing greater than 100% and so this is saying you are giving something your all. Sometimes just to go above and beyond, you might say give it 110%! This means that you are giving the maximum amount of effort and therefore it's going to pay off. You could say something like "I want to run a marathon, so I am going to give 110 percent to training over the next months."
Give it your all: This says that you are giving it everything that you have. You aren't leaving anything out because you are trying to accomplish something great. You could say "Come on, don't be nervous about the test. Just give it your all and you'll do great!"
These are fun ways to express that you are going to try really hard.
These phrases show determination, effort, and confidence–and they all help you to put somebody at ease when you use them.
If you want to show that you put in the work necessary to get something done, then any of these phrases can work quite well.
Roleplay To Help
A roleplay can be quite helpful when it comes to common phrases, and this is no exception.
In this roleplay, Lindsay is nervous about her first day of work.
Lindsay: "Here goes nothing. My first day."
Michelle: "You'll be great! Just put your best foot forward. They will be super impressed."
Lindsay: "Thanks. I'll give it 110 percent. It's a little scary though!"
Michelle: "You always put everything you have into making a good impression, so I have no doubt they will think you're great!"
Lindsay: "Thanks! I'll give it my all! Here goes nothing**. Wish me luck!"
Michelle: "Good luck!"
Takeaway
These phrases express that something is important to you, and that you will put in a huge effort to do well.
These phrases show confidence and can really reassure someone about what is being done.
They are dynamic and useful, and you will find that they work quite well in conversation.
So put your best foot forward today and use them to help conversation, show confidence, and of course make important connections.
This would also be a great phrase to use on the IELTS Speaking test.
Click here to learn more about the IELTS Exam.
If you have any questions, please leave them below in the comments section.
We'll get back to you as soon as we can.
Photo credit: Photo by RUN 4 FFWPU from Pexels