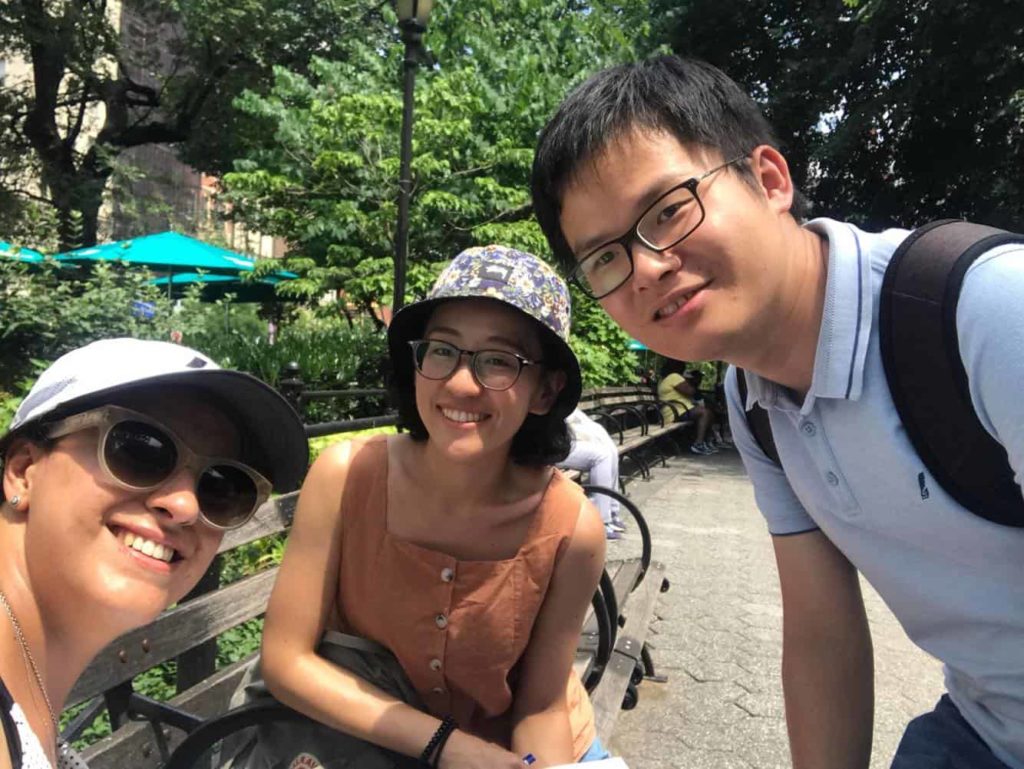 Have you heard somebody say "as it happens" in English conversation?
Is this one of those phrases that seems a bit confusing to you in English?
A phrase like this can actually help to show your reaction, and so it can add a lot to your conversations.
Today we have an English tutorial and podcast episode and we're going to look at this phrase and others like it, and what they mean and can add in conversation.
Get Your Transcripts Today!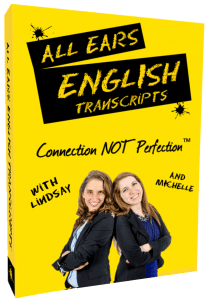 Make sure you understand every word you hear on All Ears English.
Bring your English to the advanced level with new vocabulary and natural expressions.
Subscribe and get the transcripts delivered by email.
Learn to speak naturally with the American accent.
Click here to subscribe and save 50%
Today we have a question about this useful phrase.
Hi ladies,

I just love your show! I learn something new all the time. I do have a question that I am hoping you could help me with.

Could you please explain how I can use the phrase "as it happens?" I hear this in conversation, and I'm just not sure I understand it. I would really appreciate it if you could explain it to me.

Thanks a million for your help,

Rasta 0793
A Little Background
These phrases can be really useful in conversation.
This phrase and others like it are very common, and so you can benefit from having a bit of background.
We did an episode that talked about the phrase "wouldn't you know it", and you may find it very helpful to review.
Finally Give The Word Wouldn't The Attention It Deserves
You may also find it useful to listen to another episode on a related topic.
Looky Here! New Ways To Add Spunk and Sass To Your English
These phrases are quite common, and though they may not seem exciting, they have an important place in conversations.
You will come to understand "as it happens" as a nice addition to a sentence, particularly when you see how exactly you can use it.
Using This Phrase In Conversation
So what does "as it happens" mean?
It's like saying something was a surprise to you, that something happened that was rather unexpected.
This is sure to happen to you at some point in time, and so this phrase can be quite useful.
Here are some examples which can show you firsthand how this phrase works.
"I didn't have a ride to school, but as it happens, my friend called me right at that moment to tell me she could pick me up!"
"She didn't even think she was pregnant that month, but as it happens, she's having triplets!"
You may also hear the phrase "it just so happens" used often too.
This is a great phrase for connection because it attaches a feeling to a fact.
Instead of just saying you were surprised, this is more advanced sounding.
It shows emotion or reaction and so it can be a very dynamic phrase that illustrates that surprise well.
Saying This In Other Ways
There are other phrases similar to this one that you may wish to use in conversation.
Though "as it happens is a great phrase" there are other options which can be great to utilize.
So how else can you say this?
As it turns out: We talked about this in episode 1244, and it makes for a great option. This can be a great way to show that events turned out differently than you previously thought. You can hear the surprise in it, which makes it a great option. You could say "I thought the store was completely sold out of the shoes I wanted, but as it turns out, they had one pair left!"
As a matter of fact: This is another common one to use in this area. It may not have the same sort of emotional reaction or surprise, but it certainly gets the point across. You will be likely to hear this in conversation quite a bit. A conversation using this phrase could go something like this: " A: You don't happen to have a pen on you, do you? B: As a matter of fact, I do!"
You will hear all of these phrases used quite a bit.
These are great examples of making our English richer and more dynamic.
They are not big "vocab" words, but casual phrases that seem small but make a big difference.
They sound very impressive, so they are worth trying out in conversation!
Roleplay
Hearing a phrase like this can really be helpful so that you can understand it firsthand.
In this roleplay, Lindsay is shopping at Michelle's shoe store.
Lindsay: "Do you have these in a size 8?"
Michelle: "I'm so sorry we don't. Let me see if our other store has it. As a matter of fact, they do have a pair."
Lindsay: "Yeah but they are an hour away."
Michelle: "I know, it's tough. As it happens, we have a team member who is on her way to make a delivery. They can be here in 2 hours. "
Lindsay: "Eh, as it turns out, I think I'll try on that other pair instead."
Michelle: "You sure?"
Lindsay: "Yes thanks!"
Takeaway
These phrases don't have jazzy words in them.
They sound kind of boring, but really they aren't at all.
They are useful and great ways to express yourself when it comes to saying a fact that may be a bit surprising.
Try these out today for a simple but fun addition to your conversations.
If you have any questions, please leave them below in the comments section.
We'll get back to you as soon as we can.