Today we chat with Drew Badger, host of English Anyone, about 3 tips to help you achieve fluency!
We become fluent in our native language by connecting to others.
Drew believes we should use the same behavior to get fluent in other languages.
In other words, be a speaker, not just a learner!
All Ears English Transcripts!

Check your understanding of today's episode.

Learn the sounds of American English and new vocabulary words.
Drew's three tips to help achieve fluency:
Listen to native content. Try to find something which you understand 80%, then work on learning the other 20%. Learning like a native is building upon what you already know.
Practice new constructions with words. Don't repeat the same phrases all the time – mix things up! Use repetitive events like introducing yourself as an opportunity to expand your language usage. This puts you in control and builds confidence.
Get out into the community. Don't spend all of your time on English-learning forums if you can meet and talk to real people right outside your door!
Now check out another great guest episode about how to use Facebook groups to learn English!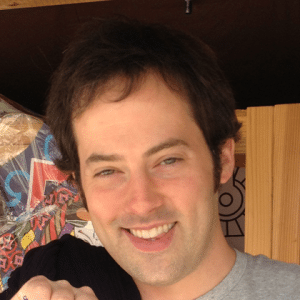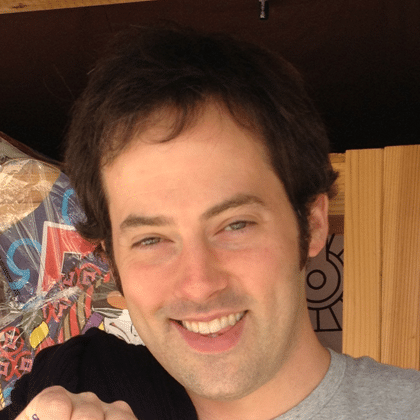 Drew Badger is an author, English fluency and speaking confidence expert with more than 10 years of experience, teacher-training. He's also the co-founder of Englishanyone.com and creator of Shaberry Sensei.
His more than 200 online videos lessons have been viewed over five million times, and he's been featured by some of the biggest companies in language education. He lives and continues to teach English to the world from Nagasaki, Japan. You can find Drew on Facebook, YouTube and Twitter.
What are you doing to be a speaker and not a learner?
Tell us about it in the comments section below!