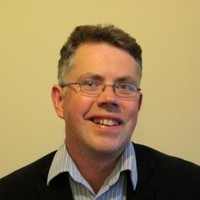 Today find out how to think like a lawyer when you learn English!
Today we have Michael Chambers on the show. Michael used to be a litigation lawyer and now he helps English students communicate more powerfully.
How to think like a lawyer when you learn and speak English:
Prepare well: If you prepare well you will be able to deliver your speech in a calm and constructive way. This gives you confidence. Preparation makes you strong. Make it easy on yourself by being well prepared. Also, tell your listeners what you are going to say. Structure it by using transition words such as "first," and "next" and "last." Make it easy for your listeners.
Use formal and powerful expressions, collocations, and idioms:

"We need to consider all aspects…"
"We shouldn't accept that at face value."
"It is under warranty."
Speak slowly and use pauses: This builds confidence and creates a dramatic effect. It can also intimidate people if you use it in negotiation. It also buys you some time to think and prepare. It makes people wait to hear and wonder what you are going to say.
Michael's Bio:
Michael worked as a litigation (torts) lawyer in England for 12 years before moving into full-time online English teaching in summer 2014.
Since then, Michael has taught more than 1,250 sessions on Italki to students worldwide, and has completed a Cambridge CELTA course to qualify as a TEFL teacher.
Michael provides regular commercial proofreading services to a European energy company, writes website content for Italian businesses, and gives regular language support to a local community charity in his current home town of Birmingham, where he got married last year to Belinda, a cardiac nurse.
Originally from London, Michael has an RP accent, is learning Italian, and is interested in developing his teaching career in the areas of pronunciation, advanced writing, financial and legal English.
How to Book a Lesson with Michael:
Step 1: Register here to get $10 off your second lesson
Step 2: You can see Michael's Italki profile here : http://www.italki.com/teacher/1544642