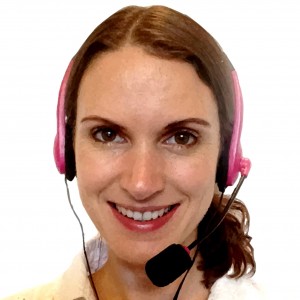 Today find out how meditation could change your English-learning life.
Sabrina takes a different view on how we should learn languages.
She believes in using a contemplative approach.
This means that as we learn English we need to understand that we already have all of the knowledge we need inside of us.
However, sometimes the mind interferes with our learning process and makes us nervous and anxious.
Can't find native speakers to practice English with you?

Can't get your English corrected by your native-speaking friends?

Get a professional, native English teacher in seconds at italki.

For a limited time, italki is offering 10 USD in free English lessons. Click here to get your 10USD in italki credits before this offer runs out!
Today Sabrina will give us 3 ways to use contemplative learning to improve our English skills:
Use meditation: Sit in silence for 30 seconds and concentrate on your breathing. This will help you relax and prepare to be present during your lesson.
Use a mindfulness bell: Use a bell that goes off at times that you determine. When it rings it serves as a reminder to be present.
Keep a Journal: It could be a gratitude journal or you could use it to review what you have been learning.
Sabrina's Bio
Sabrina Fletcher in an English teacher who specializes in teaching conversational English. She helps low-intermediate through advanced English learners learn to speak REAL English that they can use in conversations with REAL native English speakers.
In her unique conversation, American pronunciation, and writing courses, she uses meditation, visualizations and art to help students feel relaxed while speaking – therefore helping them speak English well!
She also writes articles and posts videos about conversational English on her site Speak English Live with Sabrina. (www.speak-english-live.com)
How to Work with Sabrina:
Step 1: Please register here to get $10 off your second lesson.
Step 2: Find Sabrina's profile on italki and schedule a lesson