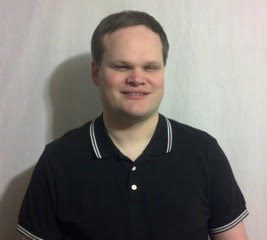 Today you'll meet our guest Cai Beam and he'll show you how to start TALK-ing with his TALK framework for immediate confidence and better fluency in English.
He will also show you how he uses a special technique called Speech Mirroring to help you feel more confident.
Why did Cai create the TALK framework?
Cai realized that there are certain things that everyone needs to go through when they start working with a teacher.
His framework makes it easier for your teacher to understand you as a student.
TALK Framework:
Tell: Tell your teacher what your goals are. Where are you with the language? Why are you learning? Don't say "I want to be fluent" instead you should set a date, say exactly what you want to do, and make it small and measurable. Break down your big goals into small ones.
Ask: Ask the teacher questions. Find out what kind of person you are working with. Ask personal questions about their life and their family. Find out about the teaching methods. This will establish an emotional comfort level between you and your teacher.

Learn: Now the learning starts! Your teacher's goal should be to get you to the point where you don't need a teacher anymore. If your goal is to be able to have a conversation on an airplane, the teacher will think about what structures you need. You don't need to become a master of grammar. You just need to be able to communicate.


**Cai uses a method called Speech Mirroring: He helps student imitate people's voices and accents. For some people the mechanical explanation of pronunciation is not enough. Instead he shows you a side by side comparison of what an accent sounds like from different countries. His students mirror him when he says a sentence with the American accent after he has copied their accent.
Know: In this step we own it! We have asked questions. We have learned but learning is no good without repetition. Some people use flashcards. This makes you emotionally comfortable with the information. You need to repeat it to feel at home with it so that you no longer panic.

How to work with Cai:
Step 2: Register at italki.com/caibeam
How does Cai use situational interviews?
When Cai works with professionals he mimics regional accents that the student is likely to encounter in professional situations.
This helps the student get used to responding immediately to build confidence.
This way the student can start to feel comfortable when this situation actually happens.
Cai's Bio:
Cai

Beam was born in North Carolina, USA in 1984. He has always had a passion for music and language. As a child

Cai

was fascinated by the piano and began playing guitar in his late teens. At age 21 he began learning conversational Spanish to better communicate with immigrants in his small mountain community and reached full fluency

within two years

.
From 2005 to 2016 he has dabbled in learning German, Mandarin Chinese, P'urepecha (Tarascan), Russian, Hindi and Japanese. He is currently at an elementary level with Japanese and continues to make good progress.
As a teacher

Cai

describes himself as being supportive and enthusiastic. "When someone comes to me for help with language I try to take on that person's feelings and goals as if they were my own. I love people and want them to know it."
Cai

has been working as a music and language tutor since his mid-twenties. His view of learning is nicely summed up in what he tells most students during their first lesson with him: "Nothing is difficult! Some things just take more time and effort than others. Deciding that something is difficult is a waste of time and energy. Is this really important to you? Then do it! If it isn't then don't do it."
How to work with Cai:
Step 2: Register at italki.com/caibeam
Leave a question for Cai in the comments below!
Go book a lesson with him!
His schedule will book up quickly.