Today we'll talk about why you should slow down when you speak English and take more time to respond.
We'll also show you why this can help your confidence and make you more successful and powerful in life in general.
When people speak to you in English or ask you a question do you take the time to respond and "own" the space? Or do you rush your answer because you feel that you bore people?
If you take a bit more time to respond and slow the speed of your speech you can hold a sense of power and convey confidence that will make people look at you in a different way.
"Whenever I consciously try to slow my speaking down in a conversation I feel that I am keeping my listeners waiting and unnecessarily wasting their time especially when they speak very fast in their response so I am forced to speed up my speech to match their speaking speed. How can I overcome that mindset?" -May, AEE Listener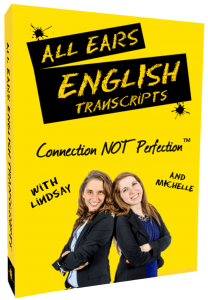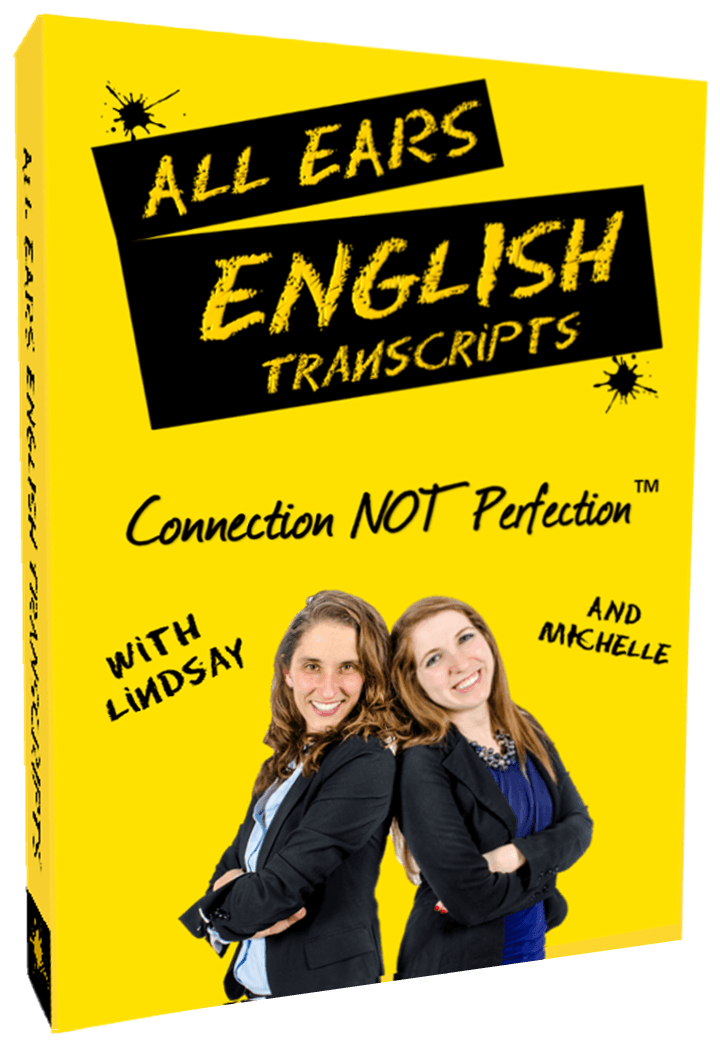 Make sure you understand every word you hear on All Ears English.
Bring your English to the advanced level with new vocabulary and natural expressions.
Get the transcripts from today's episode.
Learn to speak naturally with the American accent.
Click here to download them instantly.
What can you do to slow down and hold the space?
Get a journal and write in it every night.
Write down the times when you held the space that day.
Write about how it felt and what you did differently than what you normally do.
This will remind you to keep holding the space every day and it will start to feel more natural.
This can start to change in a few months.
You can see tangible results if you focus on this one issue and if you get someone to support you in this like a coach or a therapist.
How does it sound when people speak slowly?
It sounds like they choose their words carefully.
They sound in control.
They are thinking about what they are going to say.
What else can you do to train yourself to slow down?
Watch TED Talks where people speak with confidence. Notice how they take time and speak slowly. Mirror their speed and what they do. Repeat what you hear at the same pace.
Remind yourself that silence is power and control. We have a major problem with this in the US. It's generally hard for a lot of people in American culture to strategically use silence. It feels uncomfortable to us. However, if you are from a culture that values and strategically uses silence you might have an easier time with this.
Pay attention to your voice pitch. When someone is speaking from the bottom of their throat that person seems more in control with a deeper confidence. It's better than speaking at the top of your throat and sounding like you are out of control. Check out Bob Corff, he is a pronunciation trainer for Hollywood stars.
Listen to the role play with Lindsay and Michelle.
In the role plays in the podcast (see audio player above) they will do the same conversation twice but Michelle will speak fast the first time and she will not sound confident.
The second time she'll speak more slowly and display more confidence.
Listen to it and notice the differences. Notice how the tone of voice might affect her overall success in the interview.
Do you slow down and hold the space when you speak English?
What strategies will you use from today's episode to start doing it more?
Let us know in the comments below.