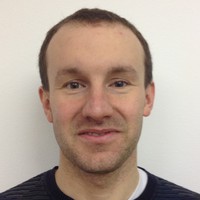 Today you'll meet our guest Philip who will help you start speaking with clear American English pronunciation so that you can finally become that English speaker that you have been dreaming of becoming.
Philip says that the reasons that pronunciation is so hard is that we don't know how to learn it.
On the other hand, polyglots learn how to learn pronunciation and other aspects of the language after they master their second, third, or fourth language.
Today Philip has 3 tips on how to make pronunciation easier.
You can do these tips on your own.
Philip's Tips:
Step 1: Record yourself speaking. You can do it with any program on Windows or Mac. This will give you a sense of what is happening with your accent when you compare it to native speakers. You will start to adjust your accent when you hear the difference. You shouldn't focus on any specific pronunciation point but you can just observe your voice in general.
Step 2: Get more technical and work with minimal pairs. Take two words that only differ in one sound such as "lip" and "leap." Look for minimal pairs that are difficult for your country/accent as well as the universal ones. You can do a quick search online and see which sounds are hard for English learners from your country.
Step 3: Find a video that has a script and try to mimic or copy what they're saying. Break it down into chunks of 6 or 7 sentences. Voice of America English and NPR both have videos that contain the transcript below the audio.
Philip's Bio:
Philip's curiosity in languages began on soccer fields as a child, where he interacted with many foreign players.
This led to studying several languages and eventually teaching English.
In his free time he enjoys watching soccer and baseball, traveling, playing poker and chess, and learning languages.
He has given more than 2,000 hours of individual online English classes to computer programmers, lawyers, doctors, scientists, entrepreneurs, college students, teenagers, and many others from all over the world.
What questions do you have for Philip?
Let us know in the comments below.