Today find out how to use "instead" in English naturally and like a native speaker PLUS learn about the current trend of craft breweries in the United States.
Find out how to choose the right beer instead of the wrong beer in this new, beer-crazed culture.
Dear Lindsay and Michelle,
"Hi I'm Eka Taufanty, your biggest fans from Indonesia. I love your
podcast so much. What you're sharing is pretty interesting and giving
a couple of knowledge for me especially for casual expression. Anyway
I've been following your podcast since 2015 but it's hard to give the
comment on your website anyway, but thanks God finally I could post my
first comment two or three days ago.
Let me ask you a question about how to use
instead in our conversation. I'm getting confused about that. I hope
you guys could explain me about that. Actually I have a tons of
question about English, but I'll ask you later on.
Anyway I'm pretty happy to listen to your podcast and to connect with you guys..
Thanks in advance. Have a good one :)"
Warm regards, Eka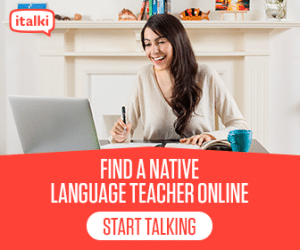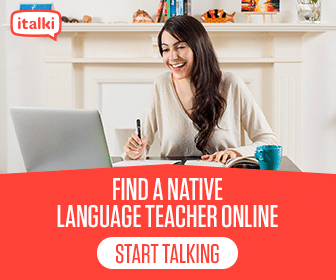 Are you looking for a professional, native English teacher online?
Get a native English teacher online in seconds at italki.
Lindsay and Michelle recommend italki as our #1 English-learning solution online. Choose from more than 400 teachers to work on your business English or to pass your next big exam.
Get our special offer before it runs out!
Register here to get $10 in free italki credits after you purchase your first lesson
What does "Instead" mean?
It means " not this but that"
We use it when we're choosing one thing over another.
It means that we want X rather than Y.
3 places to put it in a sentence:
#1: "Instead of tea, I think I'll order a coffee today."

#2: "I think I'll order a coffee instead of tea."
#3: "Normally I get tea but today I think I'll order a coffee instead." *(with this one you have to add a bit more context at the beginning of the sentence)
Another way to say it:
If you don't want to use "instead" every time you can try "rather than."
It works for:
#1: "Rather than tea, I think I'll order a coffee today"

#2: "I think I'll order a coffee rather than tea"

but you cannot use it for example #3 (above) You can't put "rather" at the end of a sentence.
However "rather" can also be used by saying "I would rather order coffee than tea."
What questions do you have about "instead" and "rather"?
Let us know in the comments section below.