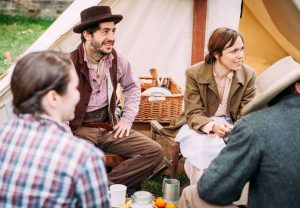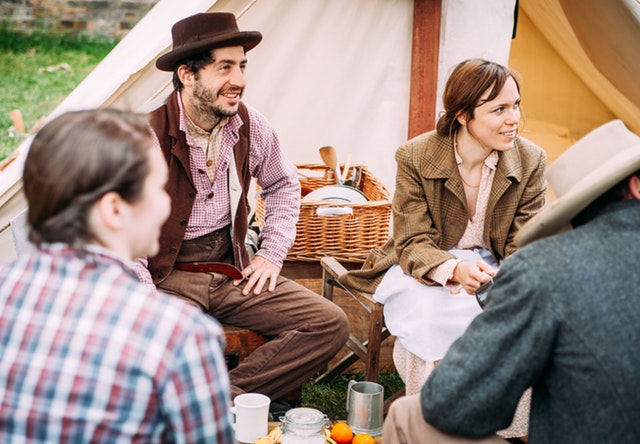 How should you respond to someone when they say "thank you" to you in English?
Is it better to say "you're welcome" or "sure" or "no problem"?
Today you'll find out the tone behind each of these responses so that you can build better connections in English.
Today we will answer a great question from a listener:
Hi Lindsay and Michelle!

I'm Quynh Pham, I'm from Vietnam but I've been living in the U.S for 3 years. I've been listening to your podcast for a while, it's really helpful! You know, I need to learn more about natural English like this, so this website is what I need to improve my English Thank you guys for all the great lessons!!!

Today, I have a question for you two … Can you explain what differences when people respond "you're welcome/ sure/ of course/ no problem/ don't worry about it" when someone says "thank you"?

I've heard Americans responding those words all the time, but I was wondering if they have different meanings or like which word is more polite to say, and how to use them in a suitable way?

Thank you very much! I'm waiting for your answer
Make sure you understand every word you hear on All Ears English.

Bring your English to the advanced level with new vocabulary and natural expressions.

Get the transcripts from today's episode.

Learn to speak naturally with the American accent.

Click here to save 50% and subscribe to future transcripts!
Great question!
It's important to know how to respond when someone says thank you.
It's a moment where you could build a connection.
Our listener did a good job of listing a bunch of ways to respond so we'll go through each and we'll add a few new ones.
What situations are we talking about?
First, sample situations:
Someone gives you the last parking space in the lot

Someone watches your kid for the weekend while you go on vacation
Big debate:
A lot of people have strong opinions on why "no problem" is not as respectful as "you're welcome."
Check out this article to get the author's point of view.
How to respond to "thank you":
"You're welcome": more formal, older, use this when it's a big thing that you did for the person

"You're very welcome" or "you're so welcome": something I hear women say more, kind of cute and polite

"Sure": very very casual, fast-paced, strangers, impersonal

"Of course" : could be more heartfelt or more meaningful. This is used when a friend thanks you for being a shoulder to cry on.

"No problem": You are saying it's not a problem. This is casual. (see the article link above)

"Don't worry about it": Use this when it's a light favor that you do for someone
Listen to the episode for more details and to hear the role play.
Let us know your questions or comments below.