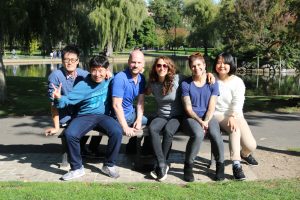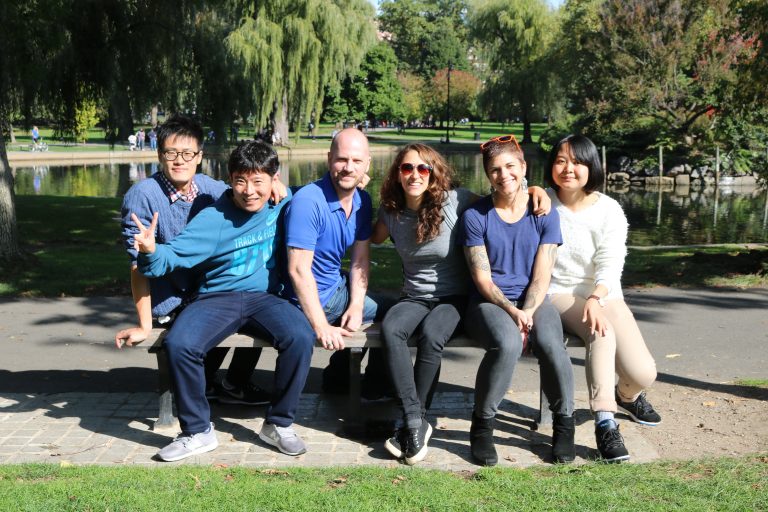 Today we reflect on how doing the right activities and focusing on the right things will make English learning easy which makes you feel great and helps you stay motivated.
Today we'll review Fabrice's interview that was published yesterday about the Urban Immersion Adventure in Boston.
Prices are going up February 1st!
We are also going to show you how you can get the results that you want even if you are not coming to the US for the Urban Immersion Program this summer.
What was Fabrice's result?
He got the TOEFL score that he needed.
Now he can apply to a graduate program in the US.
He also came out of the program confident.
We witnessed exponential change daily in the way that students in this program were connecting in English.
After this program you can start approaching more conversation situations and feeling more and more confident.
It's more than just speaking skills that he gained.
He tapped into the strength that was already inside of him.
What can you do if you're not coming to the US this summer?
You can still build speaking confidence from home.
Here is one great idea for you to try this week.
Choose an interview from a late-night show on TV.
Watch the interview straight through. You can watch it with subtitles.
Then go back to the beginning of the interview and only respond to the interviewer's question.
You could answer as yourself or you could answer as a famous celebrity.
Don't take yourself too seriously!
Enjoy this activity.
Lighten up and have fun with it.
Here are some shows that you can try:
Saturday Night Live
Jimmy Kimmel
Trevor Noah
John Oliver
Prices go up for the Urban Immersion Program February 1st.
Go here to apply now. Don't miss the early bird prices!