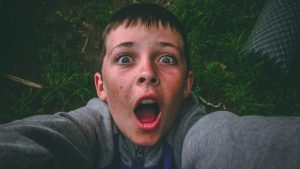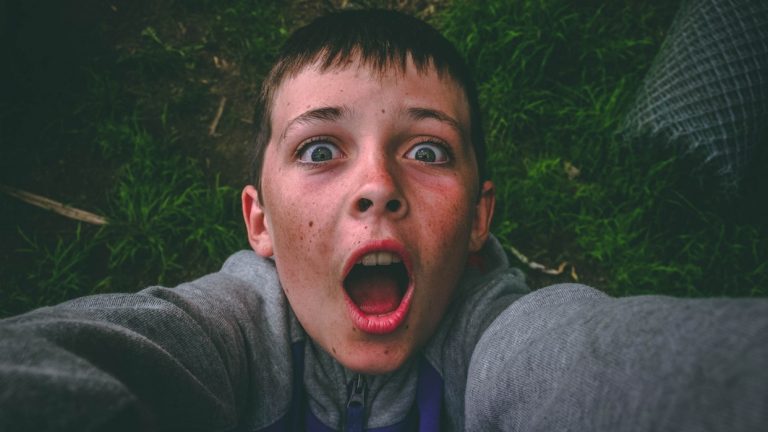 Have you ever experienced something completely shocking?
Have you ever had a big surprise and wanted to know the best way to communicate it in English?
Have you ever been at a loss for words when you wanted to retell your exciting story?
We're going to find out how to communicate your unexpected experiences in English in the best way possible.
Sometimes Life Has Big Surprises
How do we communicate the big surprises to people after the fact?
How do we tell this story?
The retelling is the most important part of the experience, and so you want to share this special thing that has happened to you.
If you can't communicate your feelings, it can be quite lonely.
It's like when you tell a joke and nobody else gets it.
This can take away the pleasure from the experience for ourselves, so you want to be sure it doesn't happen that way.
Having the right words in this experience can really help you a lot.
Make sure you understand every word you hear on All Ears English.

Bring your English to the advanced level with new vocabulary and natural expressions.

Get the transcripts from today's episode.

Learn to speak naturally with the American accent.

Click here to download them instantly.
Ways To Express Extreme Surprise
There are some great words and phrases you can use to express your surprise.
Try out some of these the next time something really shocks you.
They all have similar meanings, but are slightly different ways of saying it.
Stumbled upon/on: If something surprising comes across your path then it's as if you stumbled or came upon it. You probably weren't looking for it, but it came to you.
Happened upon: A higher level way of saying that you came upon something unexpected.
Out of the blue: Something totally unexpected happened. There were no signs this was going to happen, and then there it was.
Astonished: An extreme surprise or even shocked
Bewildered: May not be used as often, as it's a bit fancier. It does however mean that you are surprised, confused, and puzzled. This may have a somewhat negative meaning to it.
Perplexed: Another form of saying you are confused and has a slightly negative association.
These can be fun words or phrases to say and can help you to make connections.
Takeaway
Sometimes you experience a really unexpected surprise and you want the perfect way to say that.
Using these words or phrases can help you to show your excitement or shock at something.
Not only is this a wonderful way of communicating, but it's also a great way of connecting with others too.
Try them out especially when you experience something really wild or unexpected.
If you have any questions, please leave them below in the comments section.
We'll get back to you as soon as we can.