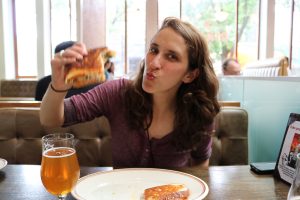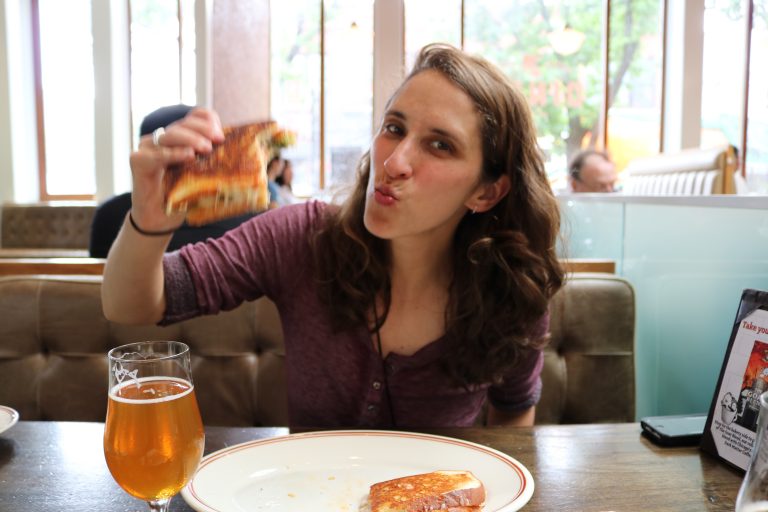 We are back for our second Secrets to Real Listening Bonus Episode.
In the last episode we talked about Lindsay's experience with a possible bear in Cody, Wyoming.
Today we'll tell you about another experience that she had while she was on the road.
During Lindsay's cross- country trip she stopped in Chicago for a food-filled weekend.
Learn more about the city of Chicago and the famous American food experience that we call the diner!
The stop in Chicago was early in the trip.
Lindsay's friend Ky booked a flight to meet her in the city.
Ky is a restaurant owner so he is a huge lover of food.
In the city Lindsay and Ky rented city bikes and biked all over the city.
They wandered into different neighborhood and saw the real Chicago.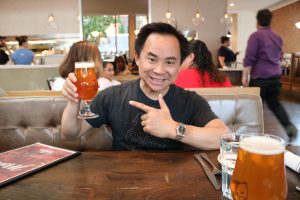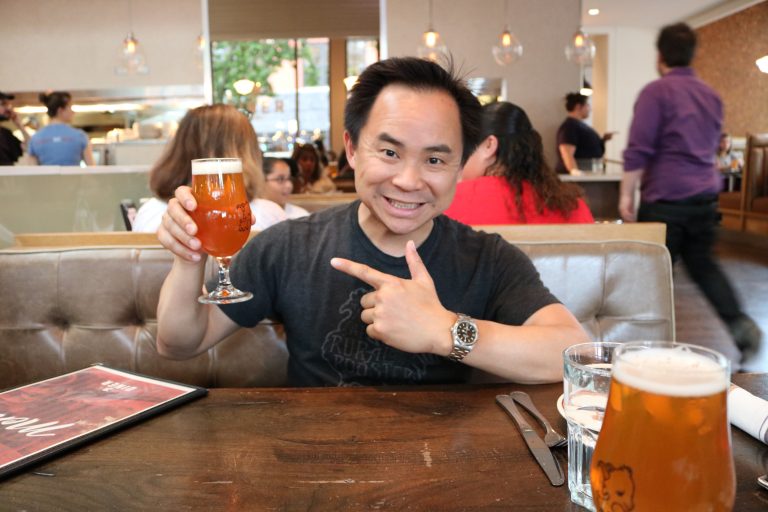 American Diners!
Lindsay visited Little Goat Diner.
The Diner is such a traditional food experience in American culture.
Diners don't always have amazing food although the food at this diner was amazing!
The traditional American diner is very nostalgic for Americans.
Little Goat served "elevated" diner food which means that it was much tastier than most diner food.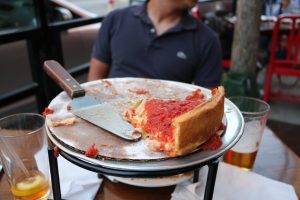 How can you improve your listening skills?
One of the key steps to understanding spoken English is understanding cultural references like diners.
It's also important to get the right vocabulary for a restaurant situation.
We choose the right vocabulary to teach you based on what happens in the video interviews.
We give you the words that native speakers are choosing in these conversations.
What kind of vocabulary do you need to learn?
What does "farm to table" mean?
These lessons plus many more are coming in our listening course which will be ready in October!
Look for these bonus episodes every Tuesday until the course is ready.
Please click here to get a free video lesson and meet a gun salesman from Texas.