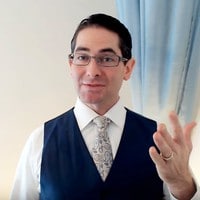 Do you know the game plan to use to develop fluency in 2018?
If you don't know the right way to get to fluency, how will you get there?
Where do you want to be in a year?
Do you want to be fluent in English?
Living abroad?
Working in your dream career?
Today our guest will offer us 3 ways to develop fluency using stick-to-it-iveness.
Are you looking for a professional, native English teacher online?

Get a native English teacher online in seconds at italki.

Lindsay and Michelle recommend italki as our #1 English-learning solution online. Choose from more than 400 teachers to work on your business English or to pass your next big exam.

Get our special offer before it runs out!

Register here to get $10 in free italki credits after you purchase your first lesson.
3 ways to develop fluency the smart way
How to book a lesson with Tony:
What questions do you have today?
Let us know in the comments below.