Today 3 Keys student Fumika shares how she increased her IELTS Speaking score two band points!
She went from a 5 to a 7!
Additionally, she shares the strategies that helped her write the winning Writing Wizard essay.
She gives specific tips on using linking phrases to increase Cohesion/Coherence scores.
We also share some of the high level linking phrases she used in her essay!
Listen in for her excellent advice so you can also increase your scores!
How she mastered high level linking phrases
Before signing up for 3 Keys, she had "no clue" how to write essays.
In our Writing module, she learned linking words and how to include them in an essay.
She used very high level linking phrases.
In the first sentence of her essay, she used a sentence that would increase her Cohesion/Coherence score.
Prior to the proliferation of social networking services, cyberbullying was unheard of.
When beginning body paragraphs, she included high level linking phrases.
Due to those twisted perceptions, children…
Tips for learning IELTS vocabulary
She read articles she was very interested in.
Politics
Networking services
These might not be topics that interest everyone, but she found them very engaging!
She adds useful IELTS vocabulary to a notebook.
For each article, she was very intentional about adding a couple of words or phrases.
She then used them in practice essays.
The power of high level adjectives
In the transition phrase we shared from her essay, she used the adjective "twisted."
This is not commonly used by students in this way, which makes it Band 9.
Use this instead of a more common adjective like "bad" or "negative."
An adjective like this is very versatile!
versatile: adaptable to many different situations
You can use it on IELTS Writing or Speaking on any topic!
It will boost your Vocabulary score wherever you include it.
Strategies Created By a Former Examiner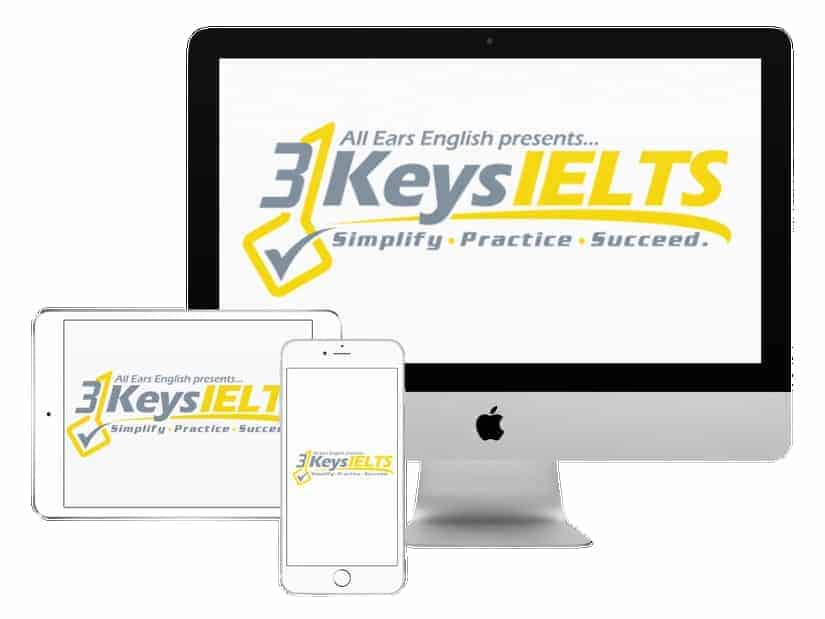 100% Score Increase Guarantee with our Insider Method

Are you ready to move past IELTS and move forward with your life vision?

Find out why our strategies are the most powerful in the IELTS world.

When you use our Insider Method you avoid the BIGGEST MISTAKES that most students make on IELTS.

Click here to get a score increase on IELTS. It's 100% guaranteed.
Warning! Exam sections might be out of order
Fumika took the IELTS exam a few weeks ago in Japan.
She was surprised that her Writing exam was first, followed by Reading and then Listening.
This really threw her off!
She did not expect to have to write her essays first.
It made her anxious and affected her performance.
We recommend you call the exam center where you will take IELTS.
Ask them to confirm the order so you know what to expect.
How did she raise her Speaking score 2 band points?
Previously, she had made many assumptions.
She thought she didn't have opportunities to practice speaking English because she lived in Japan.
She learned from our podcast that she needed to create opportunities to practice.
She found speaking partners in Japan and practiced every day.
Originally, she lacked confidence as an English speaker.
She used a mirror and recorded herself and realized she was improving.
Personal coach advice she received
She feels her personal coach classes were very productive.
She had been instructed to use filler phrases to boost her Fluency score.
These help you to avoid pauses and hesitation.
She practiced using filler phrases and this relieved her anxiety.
It raised her confidence!
This is half the battle with increasing your Speaking score.
You need to be confident on test day!
Takeaway
Control what you can!
Learn from Fumika's experience and call the test center ahead of time to check the test order.
Furthermore, take her advice about how to use transition phrases to boost Cohesion/Coherence scores.
As a student who raised her Speaking score 2 band points, her advice is extremely valuable!
Learn filler phrases and use them like she did to increase your Fluency score.
This way you have time to think of your answer and something to say instead of pausing.
For more strategies for every part of the exam, sign up for 3 Keys IELTS!
What questions do you have from today's episode?
Please leave a comment below.