You may be unsure whether you should take IELTS or the TOEFL exam.
It is very helpful to hear comparisons of the two exams.
Today we share details that will help you know which to study for.
Share this podcast episode with any friends you know preparing for either exam!
Today we focus on the Speaking exam, which is very different for these two tests.
Listen in so you are prepared to choose between them!
For all the strategies you need for IELTS, sign up for our online course today!
Aubrey's interview on TST Prep
Josh MacPherson with TST Prep interviewed Aubrey recently for their YouTube channel.
They focused on the differences between the IELTS and TOEFL Speaking exams.
As an expert on the TOEFL exam, Josh was able to provide insight about it.
Aubrey shared the same for the IELTS exam.
This provided a deep dive into the differences between these Speaking exams.
Watch the video now!
Idiom: bottom falls out
Aubrey uses an idiom when talking about her outdoor plants.
the bottom falls out: idiom used to describe something collapsing
tanks: slang verb for decreasing
After the bottom falls out of something, it is worthless.
You should be reading one article a week from business and economics sections of the news.
Especially for those preparing for Academic IELTS, you need this vocab!
However, expressions and idioms come up in these articles that can be used anywhere on IELTS!
Preparing for IELTS or TOEFL
You would not want to prepare for one and then take the other.
You must understand very well how the exam will be administered and structured.
The preparation for IELTS is much more straightforward.
Speaking is a great example of this, as you speak to a real person.
Talking into a microphone is extremely difficult!
It's hard to bring out that native intonation.
You are expected to sound like a native English speaker.
This is so hard to do when you're not speaking to a real person.
Timing differences
On TOEFL, you get some time to prepare before each answer.
This is one advantage.
However, this is very unnatural.
It's difficult to stop and prepare and then have your language be native and nutural.
This is such an unnatural way of speaking.
It is tougher to be more spontaneous without planning.
However, this leads to better English.
Strategies Created by a Former IELTS Examiner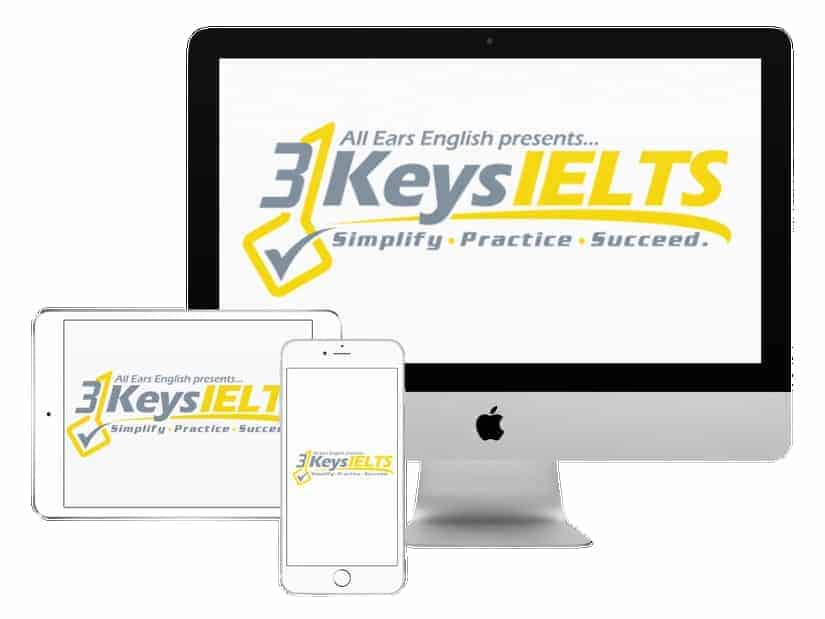 100% Score Increase Guarantee with our Insider Method

Are you ready to move past IELTS and move forward with your life vision?

Find out why our strategies are the most powerful in the IELTS world.

When you use our Insider Method you avoid the BIGGEST MISTAKES that most students make on IELTS.

Click here to get a score increase on IELTS. It's 100% guaranteed.
Is there enough time to prepare every answer?
You don't have time to write your entire answer.
You still have to know the vocabulary and phrases in advance.
Students that plan to use those notes and that prep time as a crutch get into trouble!
For both exams, you must be ready to speak spontaneously.
You'll need to be able to discuss a variety of topics.
Test format differences
The TOEFL speaking exam is divided into 2 parts.
One question is called the Independent task.
Here, you give an opinion on an everyday topic.
The next questions are Integrated tasks.
For these, you complete a reading or listening passage.
You then give your opinion on the passage.
IELTS, on the other hand, is divided into Part 1, Part 2 and Part 3, which are all very different.
Takeaway
It is vital that you understand which exam you need to take.
Today's episode and Aubrey's interview on TST Prep provide the insight you need to decide.
Once you decide, it's important you prepare for the correct exam.
They are very different!
Especially when it comes to the Speaking exam, the format and method are opposites!
For all the strategies you need for the IELTS exam, sign up for 3 Keys IELTS.
If you have any questions, please leave them below in the comments section.
We'll get back to you as soon as we can.