Ricky, a real 3 Keys student, recently got higher IELTS scores than he even needed!
He credits this to hard work and a solid system of strategies.
His scores include a Reading 9 and a Writing 7.5.
Find out today how you can get such amazing scores too!
It is vital that you have strategies!
Don't take the exam over and over, frustrated you can't get your scores!
Sign up today for our online course, 3 Keys IELTS!
Ricky's most recent IELTS scores
These are amazing scores!
Ricky was so excited to finally get the scores he needed!
How many times did he take IELTS?
In total, he took it four times.
The first two times were several years ago.
Previously, he got a 6 on Writing.
He realized he would need strategies to improve this score!
It can be so frustrating to take the exam over and over!
Why did he sign up for 3 Keys IELTS?
He had to get a 7 on Writing.
He did not know how to improve this score on his own.
Additionally, he needed to improve his Speaking score.
Without a system of strategies, it's extremely hard to improve scores!
He knew he needed insider advice and guidance!
How did he raise his Reading score?
His score of 9 on Reading is very impressive!
He realized he needed to improve his vocabulary.
He started to read more.
However, it was clear that it wasn't enough to just read.
There are tricky questions on the Reading exam.
It was clear he need strategies!
This was especially true for T/F/NG and Y/N/NG.
Even for native speakers, it is difficult to find these answers!
How did he get 8.5 on Listening?
He's living in Australia working in a hospital.
This helps a lot that he's immersed in the English-speaking world.
This is the easiest score to improve by yourself.
For many of you, if you're not immersed in English, you'll have to seek out English to listen to!
Strategies Created by a Former IELTS Examiner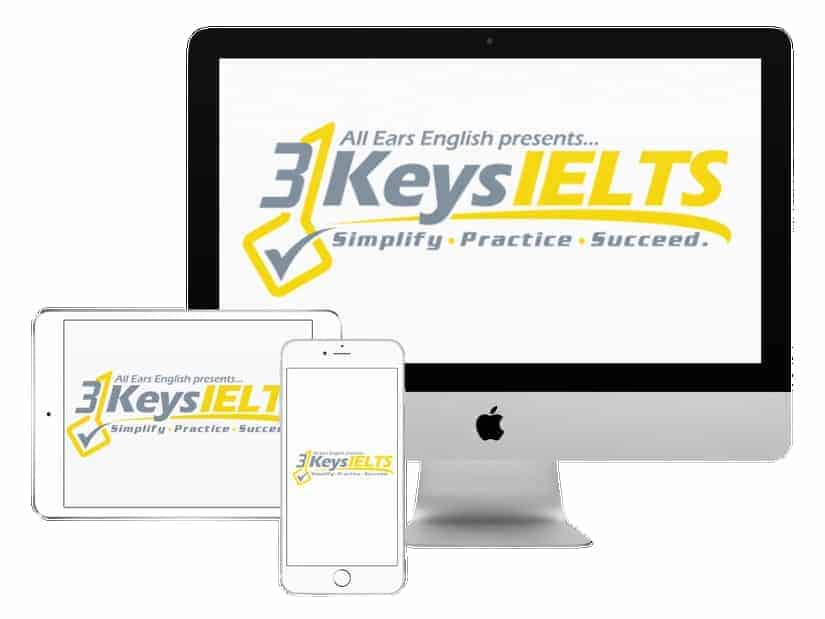 100% Score Increase Guarantee with our Insider Method

Are you ready to move past IELTS and move forward with your life vision?

Find out why our strategies are the most powerful in the IELTS world.

When you use our Insider Method you avoid the BIGGEST MISTAKES that most students make on IELTS.

Click here to get a score increase on IELTS. It's 100% guaranteed.
How did he prepare for the Speaking exam?
He knew it would be difficult to speak for 2 minutes on Part 2.
He often thought of stories in English in his mind.
He thought through descriptions of people, work and events.
This fluency and confidence came as he practiced describing random things.
How did he get a Writing band 7.5?
Especially after scoring a 6 previously, he was surprised!
He was going to be very happy to score a 7!
It was so exciting to get a higher score than he expected.
The 3 Keys IELTS Writing module taught him how to organize his essay.
It is vital to have high-scoring structure.
He also learned how to use high level linking phrases and vocabulary.
What will Ricky do now?
Ricky plans to apply for permanent residency in Australia.
He's so excited to move on with his goals and dreams.
It is an amazing feeling to get the scores you need on IELTS!
This is especially sweet after taking the exam 4 times!
After being stuck in that rut, he couldn't wait to get his scores and move on.
Takeaway
You may be in a situation similar to Ricky's.
It is common for students to take the IELTS exam many times before getting their scores.
This is a waste of both time and money!
You can avoid this by getting the strategies you need right away!
Sign up for 3 Keys IELTS for all the strategies you need!
What questions do you have from today's episode?
Please leave a comment below.