Today you'll meet 3 Keys student Vanessa.
She got an 8.5 in Reading, but got nervous and received a 6 in Writing.
Find out what she did to fix that writing score!
You'll also learn how you can fix your own IELTS Writing woes.
Writing is often the only hurdle students need to jump before getting their scores.
It takes strategies to score 7+ on IELTS Writing.
Vanessa's IELTS journey
She took the IELTS exam in October of this year.
She received some amazing scores.
She credits the 3 Keys strategies for these scores.
For example, she learned that she should not read entire passages.
Instead, she skims, scans and reads for detail.
What did she receive a low Writing score?
Unfortunately, she was extremely nervous and let this affect her Writing scores.
On Task 1, she included every number from the chart in her essay.
For Academic Task 1, you must be able to determine what is the most important information.
If you include all information, you cannot score higher than a 5.
She knows she needs to simplify.
When you are planning for Task 1, you must organize the information in two groups.
Without thinking, you circle the highest, second highest and lowest for each group.
If you think too much about organization, it will end up complicated and messy.
This brings down your score automatically.
Strategies Created By a Former Examiner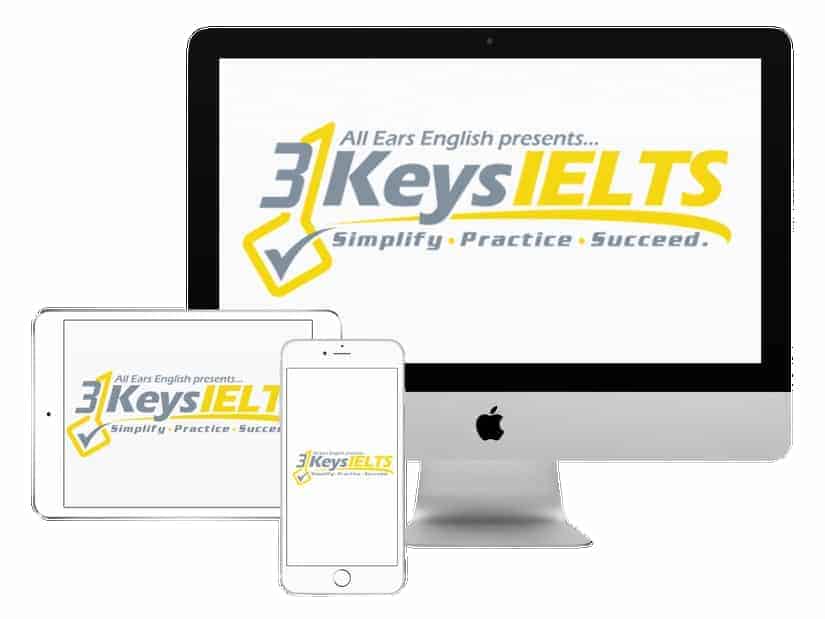 100% Score Increase Guarantee with our Insider Method

Are you ready to move past IELTS and move forward with your life vision?

Find out why our strategies are the most powerful in the IELTS world.

When you use our Insider Method you avoid the BIGGEST MISTAKES that most students make on IELTS.

Click here to get a score increase on IELTS. It's 100% guaranteed!
How has she improved her Writing?
First, she considered her test-day performance and what could be improved.
For example, for Task 2 she realized she also needed to simplify.
Previously, she had been brainstorming lots of ideas.
These were often too broad and general.
She learned she needs to brainstorm one strong idea that directly addresses the topic.
The importance of ideas
So many students worry more about vocabulary and grammar.
However, for most essays that receive low scores, it's because of weak ideas.
For Task 1, your Task Achievement score cannot be higher than a 5 if your ideas are not strong.
They must be directly related to the topic.
For Task 2, your Task Response score will not be higher than 5 if your ideas are weak.
All ideas and reasons for your opinion must be logical and directly addressing the topic.
How can you improve your brainstorm?
Practice!
Choose five Task 1 topics and JUST brainstorm them.
Then, choose five Task 2 topics and JUST brainstorm them.
Brainstorm more than you write entire essays until you can do it well.
You must be able to quickly come up with solid ideas and support.
Templates are key!
This month, Vanessa entered our Writing Wizard essay competition.
She used our 3 Keys writing templates very well in the essay she submitted.
In addition, her ideas were clear and strong.
Due to this, she won the contest!
Her writing has improved by leaps and bounds!
Takeaway
You need strategies to score 7+ on IELTS Writing!
It is vital that you are able to brainstorm any topic and come up with solid ideas.
Additionally, templates can help you in a variety of ways.
Not only do they help you organize your essay, but they also provide high level grammar, vocabulary and linking phrases.
You can get these templates when you sign up for our IELTS study system.
We also have all the strategies you need for every part of the exam!
What questions do you have from today's episode?
Let us know in the comments below.