Did you know you might be asked about chocolate on the IELTS Speaking test?
It's true! And delicious!
You need topic-specific vocabulary for these questions.
You also need high level vocabulary and intonation.
Today, hear our Band 9 sample answers about this very sweet topic.
For all the strategies you need on IELTS, sign up for 3 Keys IELTS!
Native introductory phrase
Listen to how Aubrey and Jessica begin the opposite.
A non-native might say, "Yes, I do like chocolate."
Natives use very interesting intonation.
Oh my God! I loooooove chocolate!
You can also use a filler that will work for any question.
Oh no! I can't belieeeeeve you asked me that question!
Awesome! I'm soooo excited you asked me about this!
Where could chocolate come up on IELTS?
You may be asked about this in Speaking Part 1.
One of our students wrote us a question about this.
In my previous exam I have been asked questions about chocolate in my speaking part 1.

What type of chocolates I don't like?

Are they expensive in other parts of the world?

I actually got stuck on these questions.

It would be very kind of you if you discuss the chocolate topic.
Sample answer #1: Do you like chocolate
Notice how Aubrey begins her answer.
Don't just say, "Yes."
Yes, absolutely!
Oh definitely!
Take this opportunity to use native intonation.
decadent: rich and luxurious
We often use 'decadent' to describe delicious, sweet foods.
Strategies Created by a Former IELTS Examiner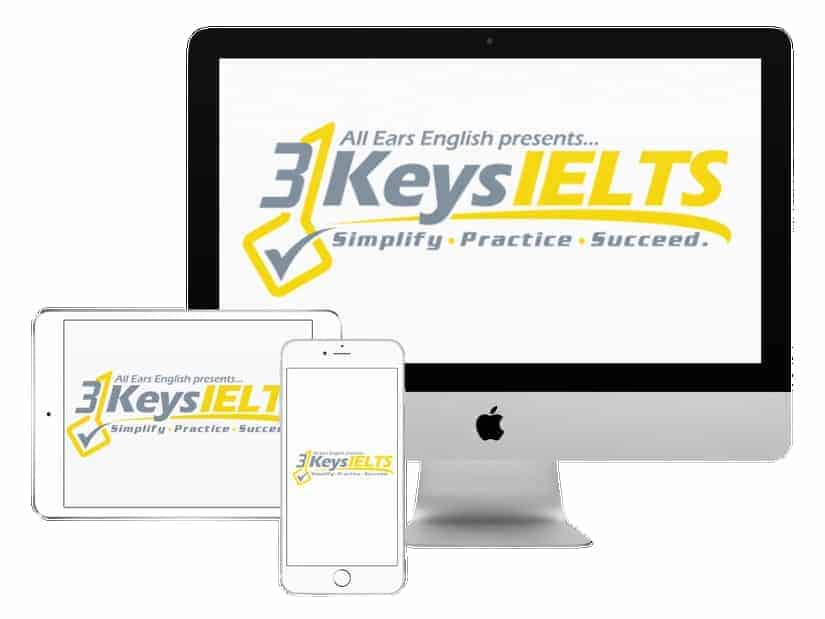 100% Score Increase Guarantee with our Insider Method

Are you ready to move past IELTS and move forward with your life vision?

Find out why our strategies are the most powerful in the IELTS world.

When you use our Insider Method you avoid the BIGGEST MISTAKES that most students make on IELTS.

Click here to get a score increase on IELTS. It's 100% guaranteed.
Sample answer #2: Is there any chocolate you don't like?
Jessica started her question in a very native, natural way.
That is a ridiculous question!
Don't hesitate to do this!
The Examiner didn't write the questions.
They may think they're ridiculous!
If the answer is obvious, this is a great filler phrase!
Also notice the intonation when Jessica says:
I would eat any, any chocolate!
What types of chocolate would you try?
There are a lot of weird things dipped in chocolate!
chocolate-covered crickets
chocolate-covered ants
chocolate-covered scorpions
List some things you either would or wouldn't eat!
This is a great way to add less common vocabulary!
You can also describe different types of chocolate.
Do you prefer it with or without nuts?
Do you like bitter, unsweetened dark chocolate?
Be ready to describe what you like and dislike when it comes to chocolate!
#3: Is chocolate expensive where you live?
Aubrey shares that it's pretty inexpensive in the United States.
cheap: informal word for inexpensive
She compares it to Belgian chocolatiers that are very pricey!
Rich, gourmet truffles are definitely pricier than the average candy bar.
Midway through her answer, she thought of expensive chocolate shops in the states.
Jessica shared one called Fran's Chocolates.
Aubrey could've narrated her thoughts and shared that.
Or she can do what she did and keep describing more expensive foreign chocolate.
The Speaking exam is a speaking test!
Remember that the Examiner doesn't care what your opinion is.
They're not concerned about whether your answers are truthful or accurate.
They just need to hear you speak fluently!
They're listening for very specific things.
There is no right or wrong answer.
You just have to answer the question!
Takeaway
You might be asked about chocolate on test day.
Be prepared for these questions in Speaking Part 1.
You need high level vocabulary.
You also need strategies!
It's vital that you're aware of the scoring system.
This way you'll know what the Examiner is listening for.
Get all the strategies you need in our IELTS course, 3 Keys IELTS!
What questions do you have from today's episode?
Please leave a comment below.