Today you'll hear IELTS Speaking Part 1 weather questions and sample answers.
Click here for your free Video IELTS Masterclass!
Congratulations to double 3 Keys success story Ryoki!
He took our course a couple years ago and got an overall 8, and that enabled him to study in Australia.
He had to take the exam again, and got amazing scores!
You can hear more about his preparation process and test experience in IELTS Energy episode 704.
Today's questions
In today's episode, you hear band 9 sample answers for 2 questions.
These questions are both related to weather.
What's the weather like where you live now?
What's your favorite kind of weather?
The topic of weather comes up often on IELTS.
You might have a tendency to answer in a boring, monotonous way.
Resist this urge for a 7+ on the Pronunciation score!
#1: What's the weather like?
Notice Aubrey's linking phrases.
Shadow her intonation.
Even for a boring topic, like the weather, you must still sound interesting!
You can't sound like a student!
Notice how she draws out the word "long."
A good strategy is to discuss what you should be able to do.
I should be able to wear a sweater and boots still!
Interminable: (adj.) never-ending
#2: What's your favorite kind of weather?
Listen to the filler phrase Jessica uses.
This might be ridiculous and you might not believe me, but…
She describes a stereotype of the average Portlander.
This is a great strategy!
Describe what most people do or think.
By the time you're done describing it, you'll have thought of your answer!
This is a good look into my psyche.
Use this phrase whenever you're sharing you're opinion.
More Part 1 weather questions to practice
Practice answering the following weather questions:
Does the weather affect your mood?
What do you like doing when it's sunny out?
What are your favorite activities on rainy days?
Do you prefer warm weather or cool weather?
What are your favorite activities in the snow?
You can practice with a Speaking partner or by yourself in the mirror!
Strategies Created by a Former IELTS Examiner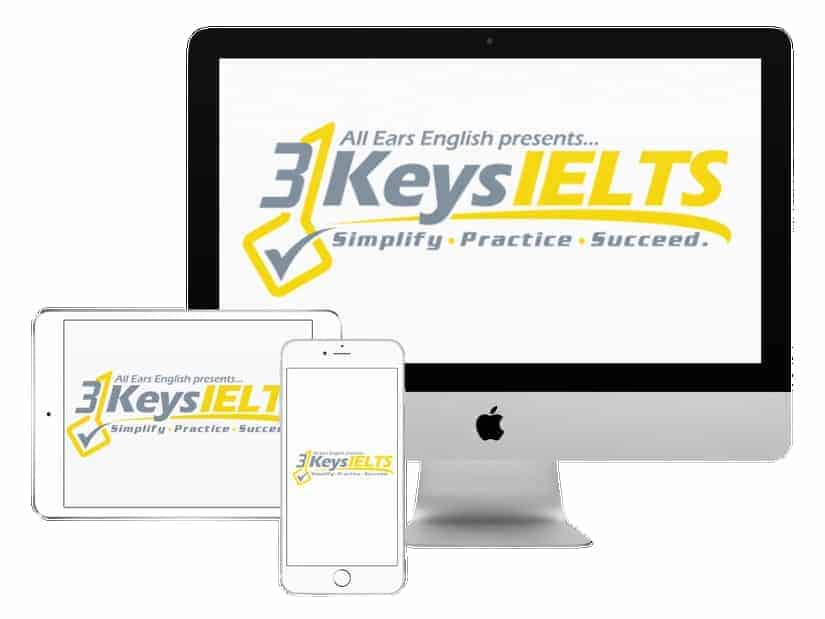 100% Score Increase Guarantee with our Insider Method

Are you ready to move past IELTS and move forward with your life vision?

Find out why our strategies are the most powerful in the IELTS world.

When you use our Insider Method you avoid the BIGGEST MISTAKES that most students make on IELTS.

Click here to get a score increase on IELTS. It's 100% guaranteed.
Varied intonation is a must!
You must have a variety of intonation for a 7 or higher on Pronunciation.
Also, you need to be ready to use informal vocabulary and tone.
This will get you that variety you need for Pronunciation and Vocabulary scores.
Notice the difference in our intonation on these sample answers.
We don't sound the same when we describe our bedroom and when we talk about more serious topics like taxes.
No Speaking time limit
Students have informed us that tutors told them their answers should be very short.
One tutor incorrectly informed our student that there is a time limit for Speaking Part 1 questions.
The truth: You can indeed speak for more than 20 seconds in Speaking Part 1.
The Examiner does not time individual answers.
Do not be concerned about the length of time of your answers.
Instead, focus your attention on the content of your answers.
If you have spoken too long and they need to ask another question, the Examiner will stop you.
This is no way affects your score.
In fact, it shows you are very fluent and could speak even longer!
Use hand gestures and facial expressions!
The student was told that he should not use hand gestures during the Speaking exam.
The truth: You should use your hands if it helps you feel more relaxed and natural.
Using hand gestures in no way affects your score.
The Examiner does not pay attention to them at all.
In fact, if you try to keep yourself from using hand gestures, it could make it more difficult for you to speak.
This could actually affect your score negatively.
Boost your Fluency score with filler phrases
At the beginning of Aubrey's answer, she uses a great filler phrase.
I was just thinking about this the other day because, honestly, …
A phrase like this gives you a few seconds to think of your answer or high level vocabulary.
Don't be afraid to say it slowly while you think.
Practice them so you can say them without thinking, giving you that time to reflect.
This boosts your Fluency score by helping you avoid pauses and hesitation.
Natives use informal fillers all the time.
You do not want to repeat the same one over and over.
Use them like natives as fillers before an answer.
Takeaway
There is a good chance you'll be asked about the weather on IELTS Speaking.
Practice answering these questions with at least 2-3 sentences.
Provide details!
Vary your intonation and avoid speaking monotonously or like a student.
Mimic our answers by listening and repeating specific phrases with the same intonation.
Use filler phrases and speak slowly and clearly.
For more strategies, sign up for 3 Keys IELTS!
What questions do you have from today's episode?
Please leave a comment below.