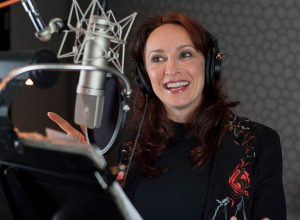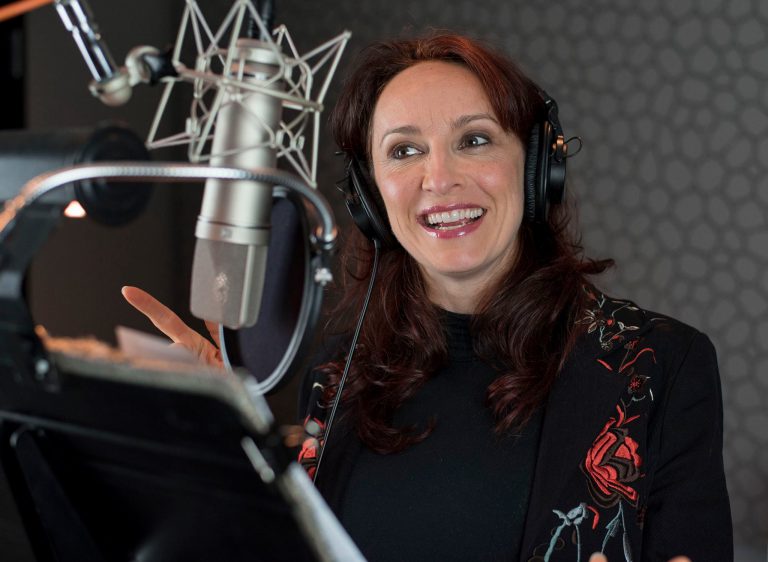 Today you learn how to find your English voice with professional actress Eliza Jane Schneider.
Eliza is a dialect coach to celebrities and high-powered professionals, and she helps people improve how they sound in English.
As a voice actress, she does a lot of voices for video games, matching voices for famous actresses like in Pirates of the Caribbean.
She notes that something that will help IELTS students in understanding the British accent is to remember that the 'a' sound is soft and long for words like 'father' and 'bath', whereas Americans would pronounce the short, hard 'a' sound.
Plus, there are many fewer differences between American versus British dialects.
In order to become a virtuoso of dialects, Eliza has traveled the country, and the world, documenting as many people speaking English as she can.
Students, you will definitely acquire a language faster if you are interested in the target culture.
Find your way into English! Find anything that motivates you and interests you in English, and you will learn much more quickly!
A nugget of fantastic wisdom Eliza shared was this: perfectionism leads to procrastination which leads to paralysis. This is notable to remember when you are studying to improve!
100% Score Increase Guarantee with our Insider Method

Are you ready to move past IELTS and move forward with your life vision?

Find out why our strategies are the most powerful in the IELTS world.

When you use our Insider Method you avoid the BIGGEST MISTAKES that most students make on IELTS.

Click here to get a score increase on IELTS. It's 100% guaranteed.
Don't get hung up on tiny details, trying to be perfect in everything. These things don't affect your score and you stop improving.
Eliza likes to think of your voice as your musical instrument, and that is how you should treat it.
Practice at least 10 minutes a day– talking out loud to yourself!
Now, it's time to find yourself in English. Who are you when you speak English?
It's not about sounding exactly like an American or a Brit, it's about showing who you are through your expression.
Activity to Find your English Voice!
Everyone has a different voice- there are no wrong choices.
Choose 2-3 people who you'd like to emulate when you speak English.

This is an exciting opportunity! You get to choose to be a new person!
The people you choose could be actors, or characters.
Find clips of these people.

Record the audio of the clips.
Train your ear.

Record yourself mimicking the sample clips of the people you've chosen.
Listen to the clip, and then listen to yourself. See how well you are matching up!
Everyone has their own rhythm, voice and music in English.
Find yours!
You can learn more about today's guest, Eliza Jane, elizajane.com and competitiveedgevoicetraining.com
Who do you want to be in English?
Share your goals in the comments section below!