The future tense in English is complicated!
Textbooks teach four future verb tenses as well as two present tenses that can be used for the future.
For the IELTS exam, you should focus on mastering simple future.
This is where we use "will" and " going to" and the native present continuous for future plans.
Next week, I'm working a ton but I'm also recording some videos with a friend.
Where to use this on IELTS
Speaking: any time a question asks about the future
"Do you think cities will be safer in the future?"
Writing General task 1 letter: bullet points ask about future.
"Tell your friend what you will do together during the visit."
Writing Academic Task 1: if graph or chart shows predicted future info
For example, quantities of cereal purchased in different countries from 2015 to the present, and predictions through 2035.
Writing Task 2: any time you refer to the future
Strategies Created By a Former Examiner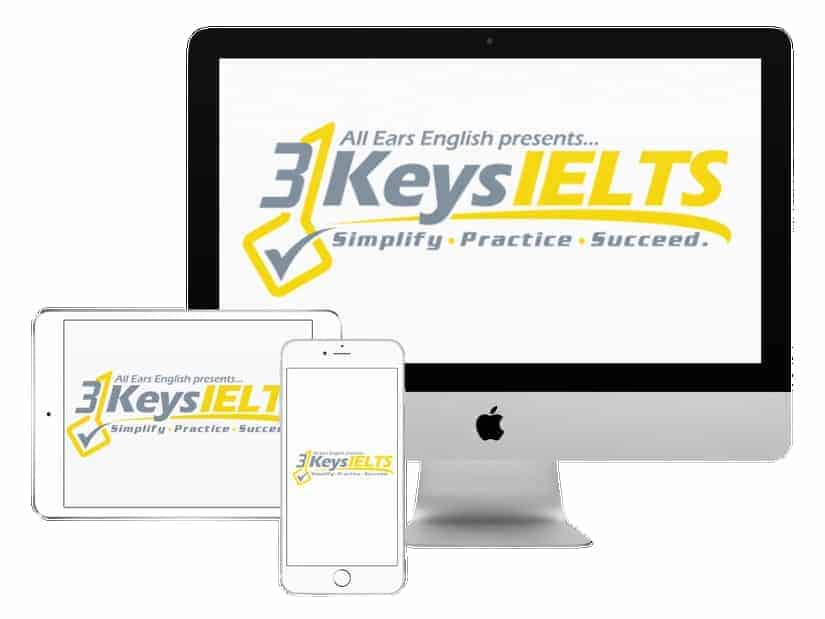 100% Score Increase Guarantee with our Insider Method

Are you ready to move past IELTS and move forward with your life vision?

Find out why our strategies are the most powerful in the IELTS world.

When you use our Insider Method you avoid the BIGGEST MISTAKES that most students make on IELTS.

Click here to get a score increase on IELTS. It's 100% guaranteed.
When should you use "will" and when should you use "going to"?
Textbooks will teach you that there are certain times to use each one.
Will: spontaneous, no plan; making predictions or talking about what you believe to be true about the future
I will go to a concert at some point this year.
Going to: decided plan or intention; decision has been made
I am going to buy concert tickets
The truth is that it doesn't matter which one you use!
Natives use both of them totally interchangeably.
Don't waste your time on little rules like this that textbooks teach but really don't matter in real life… or for your score!
Example test question answers
Speaking Part 1: Do you have plans for next weekend?
Yeah, for sure. I'm hanging out with my cousins on Saturday. We're going to check out the new bike track near my house. Then, on Sunday, my mom and I are seeing the new Star Wars movie together.
Speaking Part 3: Do you think cities will be safer in the future?
Absolutely! It will be less dangerous to live in an urban area in the future because…"
You can also say, "It is going to be less dangerous…"
Both work perfectly fine!
Academic Task 1: A graph shows cereal amounts purchased in several countries.
The quantity of cereal purchased in the United States will drastically increase from 3 million tons in 2020 to 8 million tons in 2026.
You can also use the high level expressions:
is predicted to…
is forecast to…
Future continuous/progressive
There is one more future tense that you can use to impress the Examiner!
The future continuous (also called future progressive) is used to talk about what you will be doing in the future.
I will be sipping margaritas by the pool by this time next week.
In 5 years, I'll be living my dream life.
For any Speaking question, you can discuss something in the past or present and then say what it will be like in the future!
Practice Exercises
Answer the following sample IELTS exam questions using the future simple or future progressive.
What is the next vacation you plan to take?
What is a habit you are going to change?
How do you think education will change in the next ten years?
Do you think electric cars will take over the automotive market?
Write your answers in the comments!
Takeaway
Every IELTS exam contains questions that make you use the future tense.
Speaking and Writing questions will require you to use future simple.
Don't worry about whether to use "will" or "going to".
Instead, spend time coming up with high level answers to questions about many different topics in future tense!
For more strategies that can help you get the score you need, sign up for the 3 Keys IELTS Success System today!
What questions do you have from today's episode?
Please leave a comment below.