3 Keys IELTS student Javiera joins us today to discuss how she is studying for IELTS in spite of an uncertain future.
Listen today for her advice, as well as stellar Part 1 answers.
She is from Chile, but is living in Washington, D.C.
She works for women's rights, especially for Latin American countries.
Javi's IELTS journey
She has been studying for IELTS for a few months.
Passing the exam was necessary for her to apply to complete a graduate degree.
She listened to the IELTS Energy podcast and then signed up for the 3 Keys IELTS Success System.
She recently completed the modules and loved how engaging Jessica was in the videos.
The flexibility was also vital for her, as her schedule is very busy.
She was able to complete the modules when she had time.
Strategies Created By a Former Examiner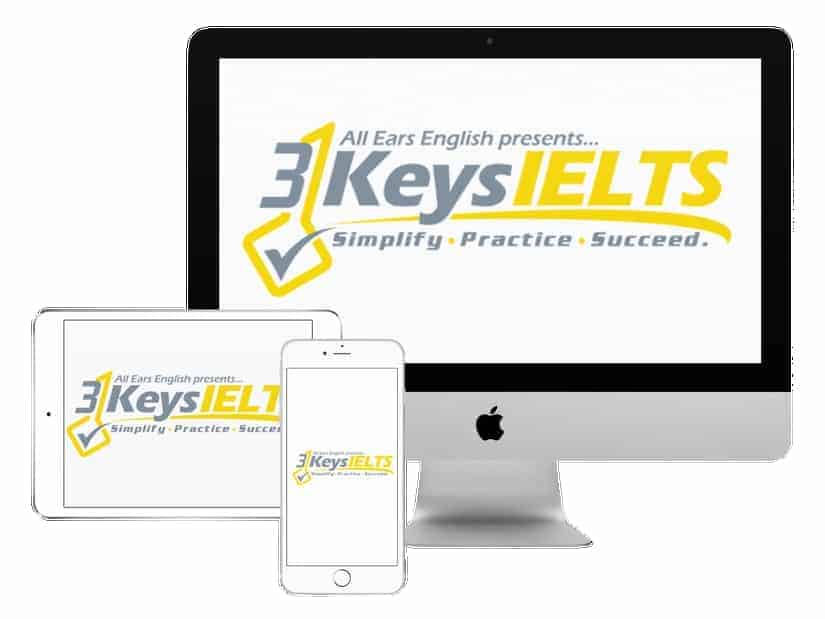 100% Score Increase Guarantee with our Insider Method

Are you ready to move past IELTS and move forward with your life vision?

Find out why our strategies are the most powerful in the IELTS world.

When you use our Insider Method you avoid the BIGGEST MISTAKES that most students make on IELTS.
Carving out time for Listening practice
Javiera used to listen to the IELTS Energy podcast on her commute.
With the COVID-19 pandemic, she's working from home.
Now that she doesn't commute she has difficulty finding time to listen.
This is likely the case for many of you!
You have to be more intentional about carving time out of your day to listen.
Part 1 Questions
What is one of your favorite restaurants?
Javiera says she doesn't have just one favorite restaurant.
There are a lot of amazing international restaurants where she lives.
If she has to choose one, it's an Italian restaurant called Lupo Verde's.
Do you prefer to cook or eat out?
Javiera does not like to cook, but her husband does!
She shares that if her husband cooks, she prefers to eat at home.
However, if she has to cook she'd rather eat out!
Do you prefer going out to dinner with one close friend or a large group of friends?
Javiera prefers eating out with one friend so she can have a more intimate conversation.
She adds that it depends on the event, as if it's a party she would prefer more people.
Part 1 feedback
Javiera used great transition phrases.
to be honest
for instance
This would raise her Cohesion/Coherence score.
She also shared good details for many of her questions.
This is one area she could improve.
When talking about her favorite restaurant she could share more details.
What does she order there?
Is it the service she likes or the food?
Takeaway
With many test centers closed, you may not know when you are going to take the IELTS exam.
That doesn't mean you should stop preparing!
There's so much you can do to continue improving overall fluency.
Listen to podcasts, read the news, and keep speaking!
Javiera plans to complete our Connected Communicator course.
This is extremely valuable for anyone wanting to improve their overall fluency.
And for the strategies you need to get past IELTS, sign up at allearsenglish.com/keys!
What questions do you have from today's episode?
Please leave a comment below.