Today we answer a 3 Keys IELTS student's question asking us to recommend a movie with a lot of slang.
A great example we both love is the film Ghostbusters.
It is full of slang, and was even the source of some new slang phrases.
We'll explain the native idioms and slang from this film that you can use on the IELTS exam.
Watching movies in English is a great way to improve your overall English fluency.
It can also give you a boost for IELTS!
This is toast
Saying something is "toast" originated with an impromptu Bill Murray line in Ghostbusters.
Toast: tired, no longer functioning/broken, ruined, done, finished
This equipment is toast. It's no longer working.
You could use this on Speaking Part 2 to describe a time you were tired or out of energy.
A Part 1 question might ask if you sleep in or wake up early.
If I sleep in, my entire day is toast.
It can also be used as a filler phrase.
I might be toast on this one – I've never thought about this before!
Strategies Created By a Former Examiner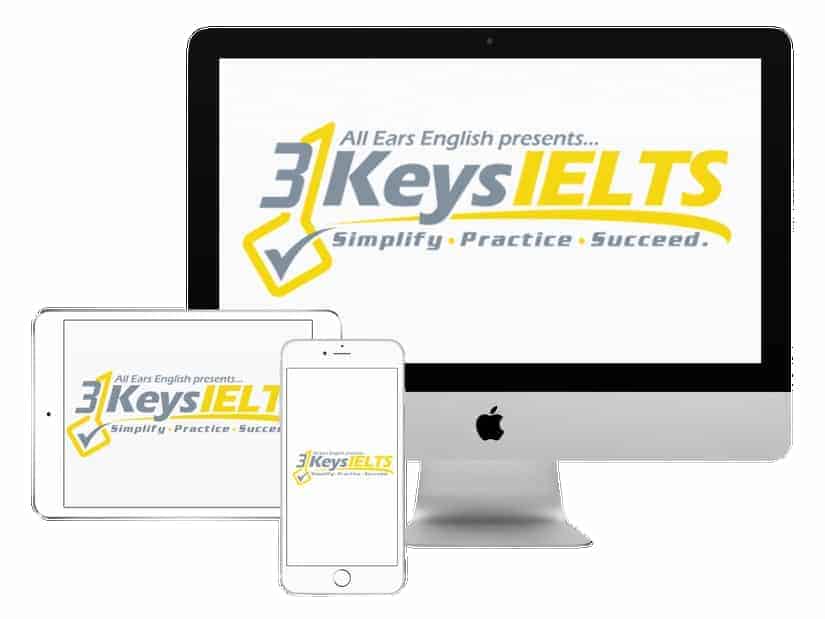 100% Score Increase Guarantee with our Insider Method

Are you ready to move past IELTS and move forward with your life vision?

Find out why our strategies are the most powerful in the IELTS world.

When you use our Insider Method you avoid the BIGGEST MISTAKES that most students make on IELTS.

Click here to get a score increase on IELTS. It's 100% guaranteed.
Back off
Back off: go away, back away, stop talking to me, leave me alone
If describing someone in a story on Part 2.
Then I had to say, "Back off," because I wasn't interested.
We also use this when we need to stop doing something.
I realized I needed to back off because they were getting upset.
Split up
Split up: going in different directions
This is a phrasal verb with several meanings.
It can mean for a couple to end a relationship.
If describing a trip with friends, you could talk about splitting up to do different things.
Half of us wanted to see a museum and the rest of us didn't, so we split up.
Drop everything!
If you stop an action to do something else, you drop everything!
Part 2 might ask you to describe a time something went wrong.
Then I dropped everything because I had to rush to the hospital!
Speaking Part 1 often has questions about describing your routine or different habits.
After you talk about your usual routine, you could say:
Yesterday I didn't get to do any of those things because my mom called
Go for broke
Go for broke: doing something with full energy and commitment
Use this on IELTS when talking about dreams and goals.
I'm going for broke!

I'm going to get my PhD and work as a surgeon in Canada.
I feel funky
To feel funky: to feel a bit off or weird for any reason
I feel funky.

I think I have a headache coming on!
This can be used anywhere on the Speaking exam.
You may get questions about reasons people should or shouldn't visit a doctor.
I don't think a person should drop everything and go to the doctor because their stomach feels a bit funky.
Being fuzzy
This word has a few meanings, but one idiom is to be fuzzy on something.
Being fuzzy: being unclear or unsure
I'm fuzzy on the rules for this game.
If there's a word in a question you don't know, ask!
It's always better to ask for clarification if you're unsure.
I'm fuzzy on the word accommodation.

Can you tell me what that means?
Otherwise, you might answer the wrong question!
This will lower your Fluency, Coherence and Vocabulary scores.
Takeaway
You need to use a variety of vocabulary to get a 7 or higher on IELTS Speaking.
This is best accomplished by using informal slang on Part 1.
Movies like Ghostbusters are packed full of native slang.
Add these slang phrases to your Vocabulary notebook and practice using them!
For more strategies to ace your IELTS Speaking test, sign up for 3 Keys IELTS!
And be sure to subscribe to the IELTS Energy podcast.
We post 3 new episodes every week.
You don't want to miss any of this great IELTS content!
What questions do you have from today's episode?
Please leave a comment below.